Counselling in Hunmanby Gap
There are no results for counsellors in Hunmanby Gap
Check out counsellors located nearby or offering teletherapy in England below.
Online Therapists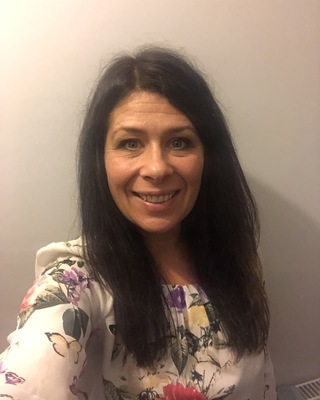 Karen Ambelez Counsellor Clinical Supervisor
Struggling to cope with negative emotions can feel very isolating and, by the nature of some problems, guilt and shame can make us feel stigmatised and prevent us reaching out for support even when its not our fault. People come to counselling for all kinds of reasons from childhood trauma to life events as adults such as divorce, bereavement and stress and what they all have in common is a desire to feel better and begin to enjoy life. Some people find they use alcohol or drugs in an attempt to cope with their feelings but inventively this creates more problems.
07480 535288
South Shields
NE34
& Online
---
See more therapy options for Hunmanby Gap
---
What type of mental health professional is right for me?
Some of the most common types of mental health providers in Hunmanby Gap are psychologists, licensed counsellors, therapists, and psychotherapists, all of whom diagnose mental health conditions and provide individualised treatment.

Services offered, education, and credentials vary by type of mental health professional. Each professional in Hunmanby Gap then may specialise in certain areas, such as depression, marriage counselling, or anxiety. Although many mental health providers are not licensed to prescribe medication, they may coordinate with a provider who can.

Both in-person and online therapy sessions are available from most psychologists.

How to find a specialist?
You can refine your search using the filters on this page. There are several categories you can filter by to find mental health professionals with the experience you are looking for. You may want to filter for CBT Psychologists in Hunmanby Gap, or Child Psychologists in Hunmanby Gap.

Many find it useful to use filters to view only psychologists that have experience working with certain issues, like Hunmanby Gap psychologists specialising in EMDR.


---
What method of therapy is right for me?
When it comes to treatment methods, there's no 'right way.' Each method of therapy can be beneficial for a variety of issues. Psychologists in Hunmanby Gap specialise in therapeutic approaches such as CBT, EMDR, and Interpersonal Therapy (IPT), among others. Finding a psychologist or counsellor who is a good fit for you is the most important step to discovering what type of therapy, or combination of therapeutic approaches, will meet your individual needs. Learn what to expect from different
types of therapy
and how they work.
---
Can I afford counselling?
Yes. Most counsellors offer reasonable rates or will work on a sliding scale basis. Many accept health insurance. Feel free to discuss this when you contact the counsellor.