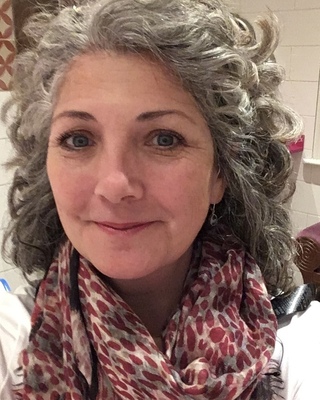 Amanda Halford
Counsellor, DCounsPsych, BACP
Verified
Are you or a child you care for going through a tough time? Maybe your child's behaviour or feelings of overwhelm are causing real difficulties at home or at school? You might be feeling unsupported? If you feel you've reached the point where having someone to listen would help you or your teen then I provide a safe confidential space in which behaviours, feelings and relationships can be explored. You will experience the freedom to talk about and make sense of what is making you feel sad, mad, frustrated or anxious!
023 9431 1759
Hayling Island
PO11
& Online
---
See more therapy options for Hayling Island
---
Sexual Abuse Counsellors
How do therapists treat sexual abuse?
A good therapist will be nonjudgmental and possibly demonstrate active listening, repeating back what the client says to show that they have understood. These skills allow people to feel comfortable discussing their traumatic experiences openly. Some important treatment goals are to restore a sense of safety and to rebuild confidence. In addition to working one-on-one with the patient, a therapist might bring in supportive family members to assist the client.
Do you have to talk extensively about sexual abuse in therapy?
Survivors frequently find it difficult to describe what happened to them out loud. They can even still be in a state of denial if the
sexual abuse
occurred recently. It is important for survivors to acknowledge that what happened isn't their fault and to challenge and reappraise any unhealthy feelings or thoughts as they arise. Art therapy and play therapy are useful non-verbal means of communication for some survivors.
How long does treatment for sexual abuse take?
Recovery from sexual abuse can be a long and difficult process. Some survivors are able to move on naturally on their own, given time, while others require the guidance of a trained therapist. Therapy needs vary and can range from a few sessions to months or even years. Healing from sexual abuse takes time, and everyone's journey will look a little different.
Can trauma symptoms caused by sexual abuse come back after treatment?
As occurs in many cases of trauma, survivors of sexual abuse may experience PTSD-like symptoms long after the abuse has ceased or after an initial round of treatment has occurred. In such a case, there is evidence that prolonged exposure therapy is a useful treatment for survivors, and may be more efficacious than supportive counseling alone. While triggers may continue to cause distress, the idea is that, with time and repeated exposure, their power will fade, allowing survivors to move on with their lives.