Andy Whitehouse
Psychotherapist, BACP
Verified
I have been working with people experiencing unhappiness in all sorts of ways for many years and never yet come across anyone who's distress or anxiety or sadness didn't make sense once we had talked about it for a while. Every individual is different and special in my book but has in common the need to be heard, recognised, valued and understood. As a person-centred counsellor those four things are at the heart of my practice. Whatever your concern or difficulty, sharing what is on your mind and in your heart in a safe space is the start of healing and self acceptance. I work online and by phone as well as face to face.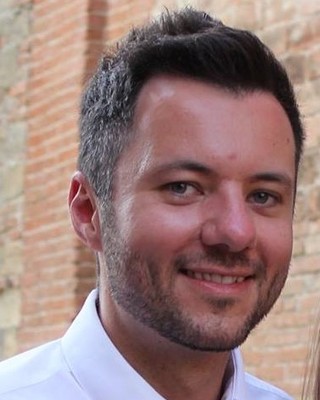 Clear Mind CBT
Psychotherapist, MSc, MBABCP
Verified
Do you ever notice a feeling of dread at the day ahead or that you're constantly worrying and berating yourself? Do you struggle with sleep, or sleep too much but still wake never feeling properly rested? Do you find yourself playing over conversations, picking apart the things that you said and how people responded, worrying about what they think of you? How would you like to feel happier, more confident and energised? To sleep better, look forward to your days and be kinder to yourself? These are just some of the areas I can help you with.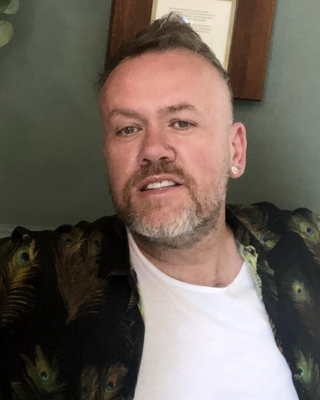 Adrian Peter Langham
Psychotherapist, MBACP Accred
Verified
1 Endorsed
I am an Accredited Counsellor & Psychotherapist with 15 years experience of working with a diverse mix of clients in various settings ranging from mental health services, NHS clinics, sexual health & sexual violence services. I work from a non pathological stance and value diversity. In addition to my therapeutic training I have undertaken specialist LGBTQ+ training enabling me to work effectively with Gender, Sex and Relationship Diversity. I am also an accredited Mindfulness teacher and incorporate aspects of this into my client work.I hope to enable clients to gain insights and meet themselves with compassion & understanding.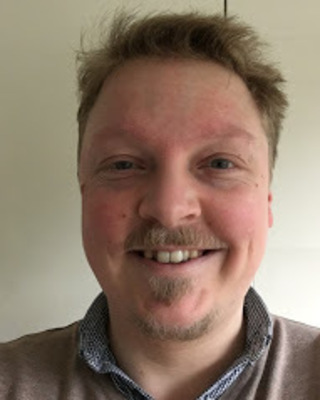 Dan Crawford - CBT Therapy
Psychotherapist, MBABCP
Verified
I am a Mental Health Nurse and Cognitive Behavioural (CBT) therapist with 15 years' experience in counselling and psychotherapy. ​ I am based centrally in Harrogate and am an accredited member of the BABCP. ​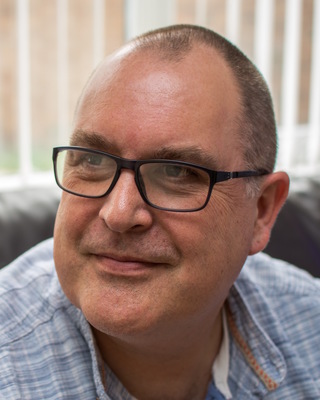 Daniel Easton
Counsellor, MBACP
Verified
Hello. My name is Daniel. I am an qualified and experienced Counsellor working from Harrogate, North Yorkshire. I can help with many issues including; Family and relationship issues, Anxiety and Stress, Depression, Grief and Loss Purpose, direction and motivation Addictions, Moderate mental health concerns Difficult and undesirable behaviour's Issues around Christian faith and spirituality .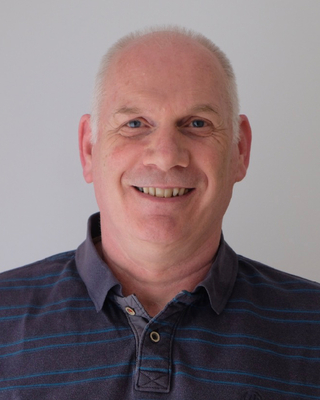 Andy Wilson
Counsellor, MNCPS Accred
Verified
My passion is helping people change their lives. I provide a confidential space, and can help you to explore safely what is troubling you, and discover your own unique way forward. I have over 10 years experience working with adults and young people. I offer a free, no obligation, 20 minute call so you can decide if you want to work with me. Are you struggling with life and have difficulty finding hope for your future? Having painful thoughts, feeling defeated or angry. Does the same thing that brings you down keep happening? Counselling can help you discover who you really are, figure out what you want, and change your future.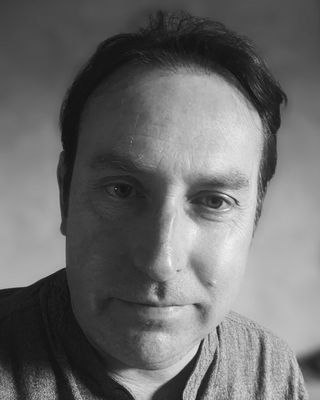 Alex Hannay
Counsellor, PhD, MBACP
Verified
We each have our own particular blend of resources and limitations, specific to us and unique as a fingerprint. That's why my therapeutic counselling doesn't provide 6-step plans, workbooks or programmes. It's open, free-flowing and exploratory. It takes the time to clear a regular safe space in which to unpack the events, relationships and emotions that you bring with you to this moment. To think about your feeling and feel your thinking. To talk, to laugh, to be tired, angry, uplifted or simply just to take the time to be. With compassion, empathy and without judgment.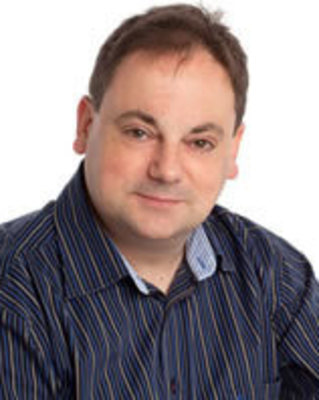 Andy Williams
Psychotherapist, MSc, MBACP Snr. Accred
Verified
As a psychotherapist, counsellor, supervisor and trainer, I am passionate about emancipation and freedom. My practice is characterised by offering you a space - online or face-to-face - where you can discover your identity and regain a sense of autonomy and connectedness. I seek to support my clients to move from a place of feeling perhaps lost and alienated to a position where they feel connected to themselves, to others and to the ground upon which they walk. As a client, you may be seeking to manage a significant and sudden change in your life. I would like to work shoulder-to-shoulder with you to address these difficulties.
0113 519 4703
Office is near:
Harrogate
HG1
& Online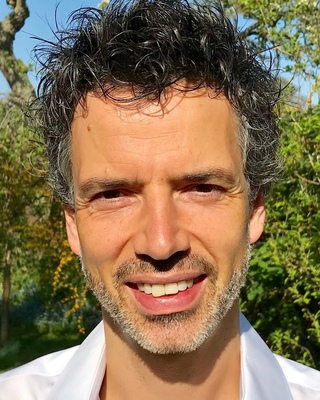 Nick McNamara
Psychotherapist, MA, MUKCP
Verified
I work with individuals who are struggling with all kinds of issues, such as depression, anxiety and stress, questions of identity, personality problems, relationship issues, bereavement, addictions, abuse, anger management and many other difficulties. Sometimes problems can be difficult to articulate, like feeling lost, confused, or like something just isn't right. Often we can face problems that feel so ingrained that we might feel there can't be a solution. We might feel 'it's just who I am'.
01423 449098
Office is near:
Harrogate
HG1
& Online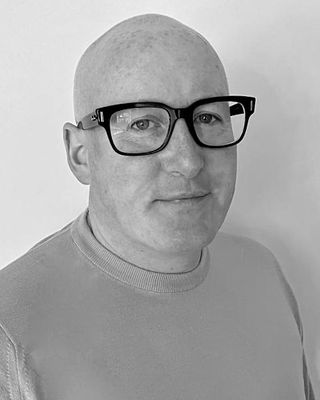 Dr James Hoskinson
Psychologist, PsychD, HCPC - Clin. Psych.
Verified
My name is James (Jim) Hoskinson. I am a Health and Care Professions Council (HCPC) registered Consultant Clinical Psychologist, having qualified in 2011. My broad clinical experience enables me to work effectively with adults, young people, and children. In doing so, my diverse mix of additional post-qualification training allows me to work with clients on a wide range of psychological matters. I can help you to move on from the past, so that you can regain meaningful focus on the present whilst you build for a purposeful and fulfilling future. For further information, please visit my website: (www.mindsmatterpsychology.com).
0113 519 0406
Office is near:
Harrogate
HG1
& Online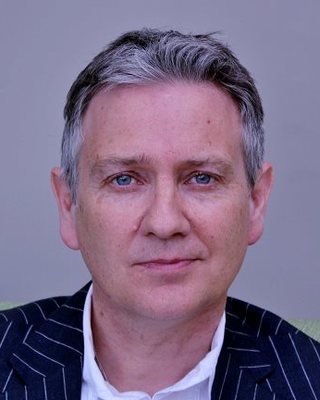 Paul Schofield
Psychotherapist, MBACP Accred
Verified
I know that seeking out a counsellor can be no easy task, and if you're reading this it's possible that you may have just had enough with feeling the way that you do. Sometimes we all need support in finding a way through, and in offering that support I bring the depth of my expertise and experience as a counsellor. I work with warmth, compassion and integrity, and a genuine desire to help a person tackle the particular difficulties facing them (see my video below). As a counsellor and psychotherapist I I have some 20 years experience in supporting clients of all ages and from diverse backgrounds.
01535 286026
Office is near:
Harrogate
HG1
& Online
Andy Whitehouse
Clear Mind CBT
Adrian Peter Langham
Dan Crawford - CBT Therapy
Andy Wilson
Andy Williams
Dr James Hoskinson
Paul Schofield
Jim Adamson
A. J. Farrell Counselling
Adam Clayton
Online Therapists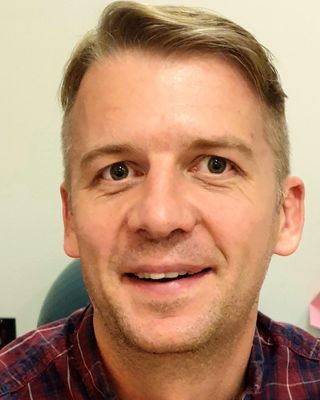 Duncan Precious
Psychologist, HCPC - Clin. Psych.
Verified
He is an active member of the
Men
's Mental Health Research Network and has completed Community Action Research to explore and address inequalities in
men
accessing mental health in the local community.
Duncan has a passion for reaching hard to engage people and providing preventative and accessible psychological therapy. He uses an integrative therapeutic approach, founded on CBT, EFT, IFS, Mindfulness Practice, Narrative Therapy, Positive Psychology and other social constructionist approaches. Duncan works hard to help people understand their difficulties within the context of their lives. He has considerable experience helping individuals, families and couples to improve their relationship and connection with self and others, heal from trauma, build psychological resilience, improve communication, find meaning and purpose.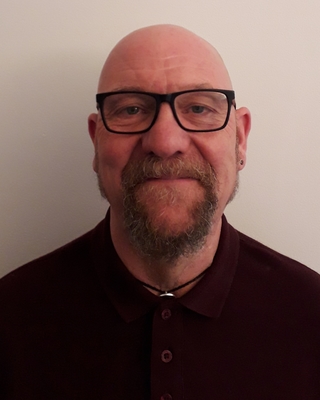 Keith Grayson
Counsellor, MA, MBACP
Verified
There may be a specific issue you would like to discuss, you may be dealing with a significant life event, you may be finding it hard to cope with something or need to share something in confidence. I work across a broad range of issues with particular interest in the areas of personal growth; dealing with anxiety, low self-esteem, self-harm; substance use as a coping mechanism, counselling for
men
and working with people experiencing issues around their identity and relationships with others. Whatever you need to speak about I offer a safe space for you to discuss and explore your issues at your own pace.
Richard Nicholls
I am also deeply passionate about allowing
men
to speak about their emotional and mental issues and encourage
male
clients to reach out.
At present life is currently very different from what we are used to, we are now spending more time indoors which can mean we feel isolated and anxious. Our moods are heavily influenced by our ability to engage with others and have meaningful relationships with others. I offer telephone and zoom based counselling which provides a unique experience of counselling. Counselling via the telephone and zoom offers the chance to hone in on specific cues to emotions and subtle views into someone's internal struggles offering a more in-depth therapeutic experience.
---
See more therapy options for
---
Male Counsellors
As a man, why might I want to see a male therapist?
There are many reasons a man might wish to work with a male therapist, including a degree of shared identity, which may help client and therapist connect to each other and allow for a more free-flowing discussion of issues that can be deeply personal. Some men may feel more comfortable talking to a male therapist about relationship concerns, the pressures they feel around the roles society and family place on men, career or job challenges, self-esteem, or anger problems. For some men who have not had a male role models in their lives, a good male therapist may be especially helpful.
How can I find out about a therapist's experience treating men?
Individuals looking for treatment should feel comfortable directly asking a therapist about their history treating men overall and the issues that arise in therapy with men. A good therapist will be happy to discuss such matters as well as their educational background, approach to treatment, and how they think they can aid a prospective client. Prospective clients should also ask what the expectation is for treatment, and what the fee structure is, and whether and which insurance plans are accepted.
Can clients benefit from having a therapist of the same gender?
Therapy is not gender-specific, but some men as well as women feel more comfortable opening up about their experiences and history with a male therapist. An individual may feel that they have to explain less background information and be on the same page more quickly, particularly when discussing gender-specific challenges, in the case of male clients. Some women have prior negative experiences with women that predispose them to prefer working with a male in therapy. That said, a good clinician can transcend most if not all gender concerns. Ultimately, the most important factor in therapy is the connection and trust the client is able to build with the practitioner.
Would a male therapist have specific training in treating men?
Generally, no. There are no certifications for treating men specifically, but there are continuing education classes that therapists may take that focus on treating men as a group. There are many therapists who focus on men and male issues in their treatment and therefore have experience and expertise in this domain.