Waitlist for new clients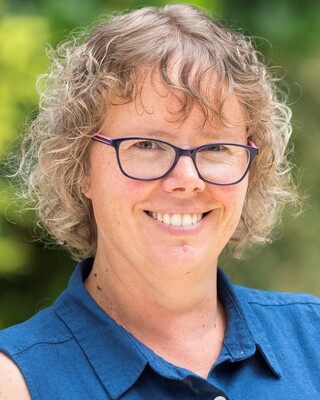 Andrea Smith
I am a
Play
therapist who works primarily with children aged 4 to 12. Children often show their need for help through their behaviour. They may be struggling to form friends, getting into trouble at school, falling behind in their learning etc. There are many reasons a child may benefit from therapy. These may include abuse, domestic violence, loss of a loved one (including a pet), bullying, divorce, illness. You may not even know why the child is struggling, just that they are. By the end of therapy I hope that the child will feel happier in themselves and will have developed more resiliance to be able to manage future events.
Kerry Slater
Counsellor, MA, MBACP
Verified
I have a MA in Psychotherapy and a PG Dipolma and PG Cert in Counselling, I am registered with the British Association of Counselling and Psychotherapy (BACP). I am an Integrative Therapist which can be confusing lingo in psychological therapies but basically means I adapt my practice to meet the needs of my clients. Counselling isn't really one size fits all because people are different - and so are their life stories - so working together we can look at interventions that might help.
Sarah Louise Thompson
Counsellor, MNCS Accred
Verified
Hi my name is Sarah. I work with children and young people. My focus when working with children and young people is to find a way to work with them to help with all of their areas of difficulty, from emotional to school and the variety of difficulties they can experience. I find that children and young people feel most comfortable when they have routine, so the children will always have the same time and day each week, this helps build rapport. I specialise in inclusive therapies which means I can use a variety of techniques which will best support each child individually. From behaviour, emotion, learning, social difficulties,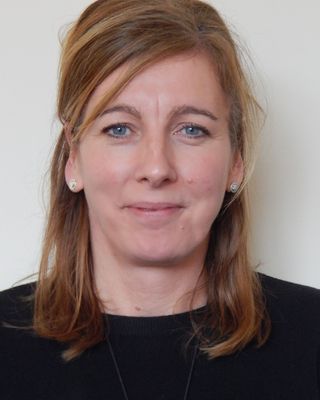 Jo Gately Counselling
Counsellor, MBACP
Verified
Hi there and thanks for clicking on my profile. Do you find yourself struggling with certain areas of your life, difficult relationships, problematic behaviors, past traumatic experiences? Are these issues holding you back and leaving you feeling confused, anxious and less fulfilled? I work as an Integrative Counsellor to enable clients to take back control of their lives and live a life more rewarding? I work together with you, providing the time and space needed to work on these areas in a non-judgmental, accepting environment. Sometimes we all need another, to walk beside them on their personal journey.
07821 318459
Office is near:
Halifax
HX1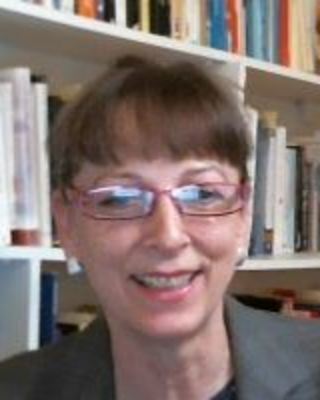 Renata Elizabeth Taylor-Byrne
Do you need help to re-think or resolve a difficult problem? You may feel lost, because of a difficult life transition, a lack of clarity about your options, or a sense of confusion about the details of your problem. You may have problems with stress and strain in your daily life, and feel overwhelmed and not know how to achieve calm serenity in your life. You may need help to clarify your life goals; or to be clear what your 'real problem' is. Or you may lack energy and mental clarity due to lifestyle problems, such as poor diet, lack of sleep and lack of exercise. I can help to guide you into a better future.
01422 419247
Office is near:
Halifax
HX1
& Online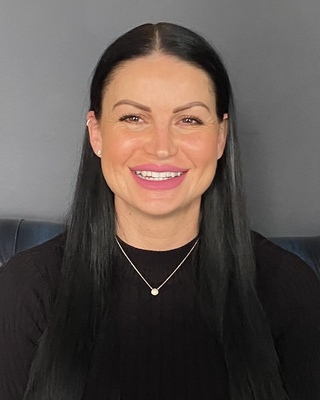 Victoria Northern
Counsellor, DCounsPsych, MNCS Accred
Verified
1 Endorsed
I work with adults and young people with various presenting difficulties such as anxiety, OCD, phobias, stress, trauma, depression, anger, loss, low self esteem, self harm, relationship problems and abuse. Counselling is a process people seek when they want changes in their life. It can help us to understand and have better clarity of our thoughts, emotions and behaviours. Let me ask you…Are you feeling stuck? Do you want to feel happier? Are you feeling overwhelmed? Are you feeling lost or hopeless? Are you battling with your inner critic? Do you want to heal from your past? If so let's start your journey to discovering a new you.
07864 743069
Office is near:
Halifax
HX1
& Online
Online Therapists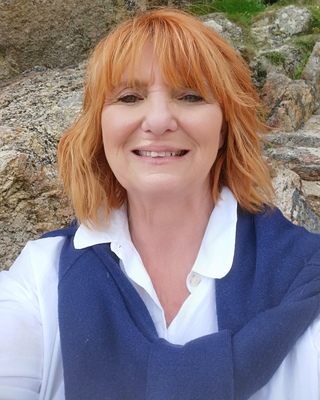 Achieve360 Ltd individual MBACP Children & Adults
Counsellor, BACP
Verified
Hello, my name is Nicki, I have been a therapist since 2008 and a member of the BACP, I am very passionate about my work as a person centered counsellor and a Family Mentor. I want to see my clients empowered by gaining confidence, and to get to their desired goals. I offer a very warm welcome, non judgemental environment. For those who may feel uncomfortable just sitting and talking, you can draw, use
play
dough, paint during our sessions, I would happily bring my therapy dog in, Jax too!
Cara Cramp, MBACP at Freedom Creative Arts Therapy
As a Creative Arts Therapist I can help your child and or teenager to express themselves, at their own pace, through the use of art,
play
, clay, sand tray and other therapeutic interventions, which can have a profound effect for resolving difficult issues.
Hello, my name is Cara, I'm a Creative Arts Therapist and I am guessing you are here because you're worried about a child or teenager in your life. Maybe your child/teenager is acting out and you just don't know what to do next, maybe they've been through a difficult experience recently or in the past and need some help processing what happened to them. I've worked with many children and I want to be able to offer your child a safe and confidential environment to explore what is going on for them right now They can then begin to feel better about themselves and continue to have the positive experiences from life that they deserve.
Thriving Young Minds
Counsellor, MBACP Accred
Verified
I'm Adele and I'm the founder of Thriving Young Minds. We are a team of therapists offering specialised support for 4-21 year olds including counselling,
play therapy
and filial therapy. This means that we can provide the most appropriate support for your needs. Maybe you're experiencing anxiety, panic, low mood, difficulties with friendships or relationships, have low self-esteem, have experienced bereavement, trauma or abuse and you're unsure of how to move forward. We can work with you to achieve your goals in a strengths-focused way, to help you develop the confidence to thrive rather than just survive.
---
See more therapy options for Halifax
---
Play Therapy Counsellors
Who is play therapy for?
Play therapy is generally targeted to children between the ages of 3 and 11 who have social, emotional, or behavioural difficulties. Play therapy has also been found helpful for children who have experienced physical or emotional abuse or witnessed atrocities. Play therapy is also often recommended for children who are undergoing major medical procedures or who are suffering from chronic illness; many children's hospitals are equipped to offer play therapy on-site. Play therapy is also sometimes used for adults; creative writing, music, and art are expressive forms that can all be adapted for therapeutic purposes.
Why do people need play therapy?
Children often do not have the language skills or words to know or to express what is troubling them. Yet they often spontaneously draw or use playthings to depict scenarios that reflect problems in their everyday life.
Play therapy
provides children with an array of objects and play situations to act out their feelings or experiences so that therapists can get a clear picture of what children might be struggling with and help them find solutions. In addition, play therapists are skilled at helping children understand their inner experience and find words for them, necessary steps toward helping children learn to control their own behaviour and come up with solutions to problems they encounter.
What happens in play therapy?
A child enters a comfortable playroom where they are free to choose the objects they want to play with. The play therapist will typically observe how they play with the toys—whether a sandbox, puppets, dolls and action figures, trucks, costumes, drawing and painting materials, or more—because such play provides clues to a child's family and social relationships, difficulties they are encountering in the world, and what going on inside themselves. Sometimes the therapist may ask the child to use the play objects to tell a story about their family. Using the same instruments of play, therapists can help children discover more advantageous ways of thinking and behaving.
What kinds of problems do play therapists treat?
Play therapy can help children who display destructive or self-destructive impulses; children who seem angry, sad, or fearful; children who experience frequent social, emotional, family, or school difficulty. Play therapy is often of value to children who have experienced a loss or distressing family experience, who are regularly exposed to family conflict, or who have been physically or emotionally abused. Play therapy can help children who are perpetrators of bullying as well as those who are targets of bullying. It helps children learn to identify their feelings, to express them in constructive ways, and to regulate them so they can get on with the business of development.
How long does play therapy last?
Play therapy sessions may last for 30 to 45 minutes, and they usually occur weekly for about 20 sessions. Each session is tailored to the individual child and the kinds of problems they are struggling with. Play that is highly repetitive often indicates a problem requiring further exploration. Therapists typically measure progress through session-to-session changes in play behaviour.