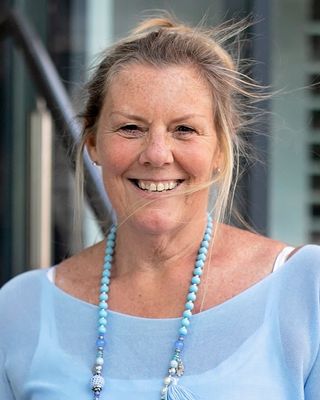 Vivienne Rawnsley
Counsellor, MBACP
Verified
Experiencing unwanted, anxious feelings that are getting in the way of how you live each day? Unhappy in your closest relationships and looking for more? Questioning your ability to go to work and fulfil the job you're expected to do? Anxious about how you're going to cope with all that's coming your way? Thoughts from things in the past resurface reminding you of things you'd rather forget? Questioning yourself and going over and over what to do, how things could have been different, will life ever be ok again? Life going OK then something happens? Wondering who you can talk to? Who'll have the time to listen? Who can help?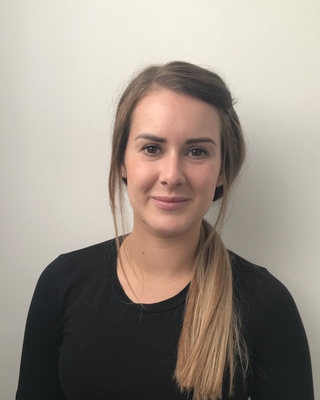 Elena Holden
Counsellor, MBACP Accred
Verified
I am an integrative counsellor, which means I am trained in and use a variety of techniques to best suit individual clients. I can help with a wide range of issues. I offer mainly CBT and Person-centred therapy. I can help you recognise, challenge and change unhelpful thought patterns and behaviours. I can also help you explore your feelings, thoughts and emotions and ultimately come to a better understanding and acceptance of yourself and your experiences. I provide a safe, confidential space to freely express yourself without judgement. I work collaboratively and strive to achieve a respectful, equal relationship with clients.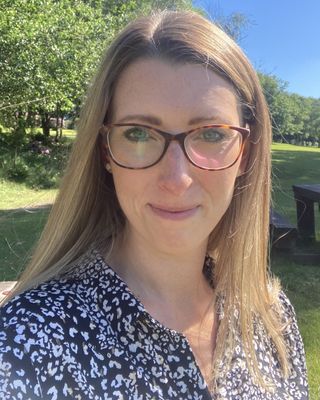 Jo Middleton
Psychologist, PsychD, HCPC - Clin. Psych.
Verified
I offer a confidential space for people who are looking for help to understand and manage long standing difficulties, past traumas, recent distressing experiences or who simply want to better manage life's inevitable challenges. Whether you have a diagnosis of a mental health condition or not, I am passionate about supporting people with emotional pain and teaching evidence based ways to help people live the life they want.
Not accepting new clients
Simon Edward Crouch
Counsellor, MBACP Accred
Verified
Hello and welcome to my profile. Counselling can provide us with an opportunity to explore our thoughts and emotions in order to gain a greater understanding of who we are and what we have experienced. Talking to someone in a warm, friendly and safe environment can be an extremely powerful and healing experience and can help you feel less isolated and more able to make sense of your life circumstances.
01422 411341
Not accepting new clients
Dr Jim Byrne
Hello, If you need help with problems of daily living, I can help you. I help with couple relationship problems; plus anger, anxiety, depression, stress, & self-confidence. Also with trauma and attachment issues. I do this work in Hebden Bridge, West Yorkshire, and over the telephone, or via Skype, all over the English-speaking world. I am a doctor of counselling with almost 25 years' experience in private practice, and my fees reflect my skill and ability to help you.
0161 696 8353
Office is near:
Halifax
HX1
& Online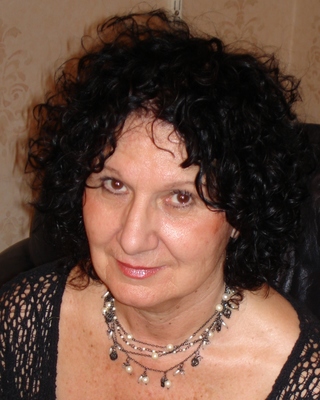 Diane DuQueno
Psychotherapist, MA, MUKCP
Verified
Are you experiencing relationship problems, inner conflicts or life stresses? It can help to find someone who is empathic and skilled who offers a safe space in which to share these feelings and dilemmas. Sometimes the issues may have been a pressure in life for months or years, and become part of your personality. It is a relief to discover that there is a solution to be found in therapy. I am especially interested in helping clients who have experienced troubled, sometimes abusive, childhoods and early loss of significant attachment figures. Often later life experience brings back earlier trauma and distress.
01484 240049
Office is near:
Halifax
HX1
& Online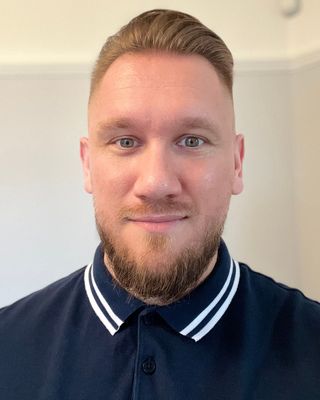 Nathan Alexander
Counsellor, MSc, MNCPS Prof Accred
Verified
1 Endorsed
I am a trauma-informed, integrative therapist with NHS experience. Being trauma-informed means that I use a specific approach to therapy that recognizes and emphasizes understanding how the traumatic experience impacts a person's mental well-being. This type of therapy is rooted in understanding the connection between the trauma experience and the person's emotional and behavioural responses. Being integrative means that I can work at your pace with a wide variety of skills tailored to suit you. I am aware that therapy is not a "one size fits all" and I pride myself in working with you to reconnect you with your values in life
01274 085252
Office is near:
Halifax
HX1
& Online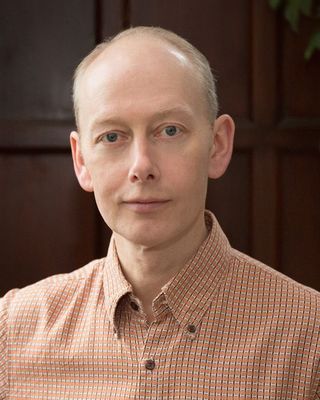 Daniel Weaver
Counsellor, MBACP
Verified
I work with individuals and couples on a range of issues from trauma to life changes, using an integrated approach. I trained in humanistic and person-centered styles and I believe in working together. I pay attention to body processes and work creatively with the very different realms of feeling, thinking and doing/behaviour. I also work for a charity providing free counselling for people with Learning Disabilities and Autistic Spectrum Conditions (RespectForAll.org.uk) My practise is inclusive of different types, ages, sexualities, identities, abilities etc. All are welcome. I have some low cost slots, subject to availability .
01706 619703
Office is near:
Halifax
HX1
& Online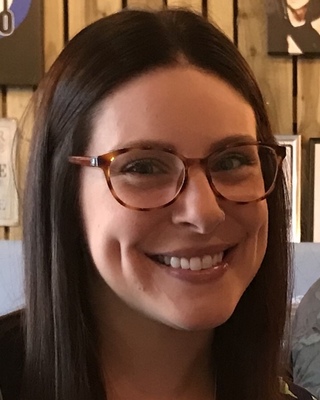 Huddersfield Holistic Healing
Counsellor, MSc, MBACP
Verified
Huddersfield Holistic Healing offers a comprehensive, therapeutic service in a safe and confidential environment for you to reach your full potential with the support and guidance from a fully trained talking therapist. You may feel that it would be beneficial to explore something that is troubling you and leaving you feeling stuck, or you may like to consider the possibility of taking a new direction to allow you to fully love the life you live. If you have an unhealthy habit that you'd like to break, or a fear you'd like to overcome, then Huddersfield Holistic Healing is here to help you.
01484 959726
Office is near:
Halifax
HX1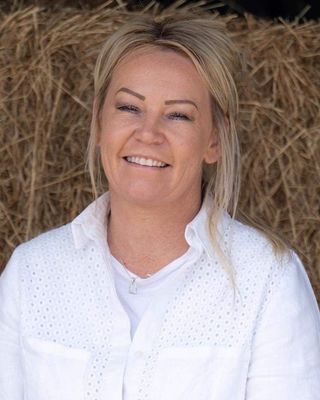 Courage To Grow
Counsellor, BACP
Verified
Hi, I'm Beverley. I am a qualified counsellor and my goal is to empower you to grow in the ways most important to you. I specialise in anxiety, depression,bereavement, grief, domestic abuse, relationship issues and mental health problems to name a few. I bring care, respect and compassion to my clients, ensuring that you feel supported and listened to. I pride myself on having spent a lifetime as a gifted listener, and I provide you with a safe, confidential environment to explore your innermost thoughts and feelings. I offer support with anxiety around how to move past feeling 'stuck', isolated or overwhelmed.
01924 668515
Office is near:
Halifax
HX2
& Online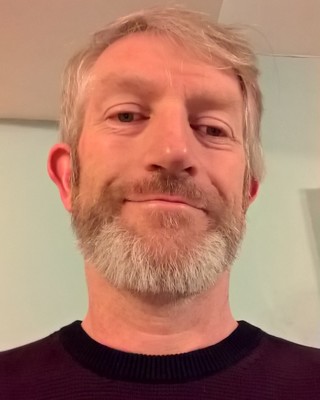 Paul Moulding
Counsellor, MBACP
Verified
I work in Honley and Leeds. So you want to let go of the past and move on, get some clarity, gain independence and freedom, find contentment and meaning. You're struggling with questions like; Who am I? What's the point? Why am I so unhappy? How do I change? I can help you find out who you are, where you're going, find purpose, learn to live again, assert yourself in difficult relationships. Face and deal with that difficult stuff you've been avoiding that won't let go of you. I've helped many people get over depression and anxiety, bereavement and problems at work.
01484 509688
Office is near:
Halifax
HX1
& Online
---
See more therapy options for
---
Men's Issues Counsellors
Is therapy for men different than it is for women?
Therapeutic treatments and types are the same for men as they are for women, with the same protocols followed and the same strategies employed. Discussing one's feelings and emotions is an integral part of most therapies, and some men find doing so more challenging. Therapists can help clients through the process; some specialize in treating men for this reason.
How do you encourage a man to go to therapy?
It's helpful to express your concern and love for the person while framing therapy as a tool for improving their life. Offering specific examples of how an individual's behavior affected either himself or others should be done with compassion and with empathy. It may be useful to devise a game plan—breaking the process down into parts, such as finding a therapist, making appointments, and looking into insurance coverage.
How can men prepare for therapy?
Men can prepare for therapy by approaching the process with an open mind, being willing to talk about their challenges, and giving treatment the time to work. Before a session, an individual may want to reflect on how they've felt since the last session and what's happened in their lives. It can be useful for men who struggle to recall their emotional states to write down notes between sessions about their response to a given event or how they were feeling at a particular time.
What should men know about the process of therapy?
One of the most common reasons men don't seek therapy is the notion that there's something wrong with them if they do. Men should know that just because they're seeking therapy doesn't mean they're mentally ill or damaged in some way. In the same way people work on their bodies through exercise or a craft through practice, therapy can be a way to improve the mental and emotional skills needed to be productive and effective partners, employees, and people in all realms of life.