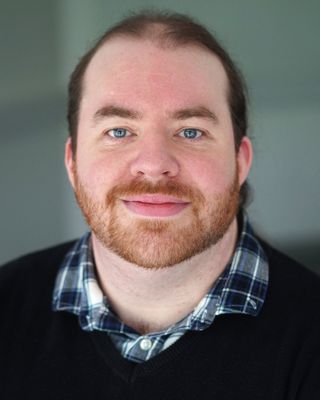 Alec Ian Morgan
Psychotherapist, MSc, MUKCP
Verified
Hi, my name is Alec, and it is a pleasure to meet you. I understand that seeking counselling or therapy can be a deeply personal experience and it can be difficult to take that first step. For this reason, I strive to offer clients a safe, friendly, and compassionate space to explore their difficulties while they learn about themselves and find healthier alternative ways to live their lives. I do not give advice and fully believe you are the expert on how to be you. However, no matter what your difficulty maybe I can offer you empathy, understanding and support as we work together. If you are seeking change, therapy may be helpful.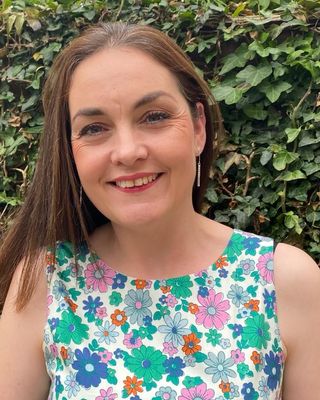 Gloria Coton
Counsellor, MBACP
Verified
I am experienced in working with anxiety and depression on a short and long term basis. I offer sessions remotely via zoom and telephone as well as face to face. As an integrative counsellor I can tailor the therapy to your needs in order to best support you.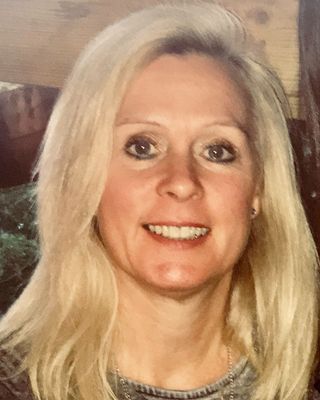 Wonder Within Art Therapies and Coaching
Psychotherapist, MA, HCPC-Art Therap.
Verified
Thank you for choosing to come to my page, it takes courage to reach out and seek support when you are facing difficulties in your life. Perhaps you are experiencing anxiety, depression or stress and unable to see a way to manage everything or maybe your feeling a deep loss or grieving a loved one and its too overwhelming. Are you looking for a supportive, empathic space in which to explore psychological or physical pain at a pace that is right for you or an encouraging, empowering space to go within, uncover your truth, take ownership of your story and live your life differently. Whatever you are experiencing all is welcome here.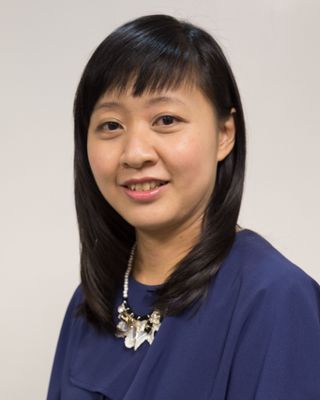 May Tse-Mei Ho
Counsellor, MBACP
Verified
Hi, my name is May. I have just moved to UK with my family from Hong Kong since May, 2021. I have worked as a family counsellor for over 18 years in Hong Kong. Moreover, I have experience in working at church counselling center, NGO as well as teaching as a guest lecturer/ clinical supervisor at university. My counselling experience is also including working with different ethnicities and cultural backgrounds. I like hearing people different life stories which are always amazing and understand how hard that they have been through. I have lots of experience working with family of origin and relationship issues as well.
Charlotte Bowell
Counsellor, BACP
Verified
Are you struggling and need some help to understand how you feel? I can offer a safe and confidential space to work through your issues one step at a time, resulting in positive changes.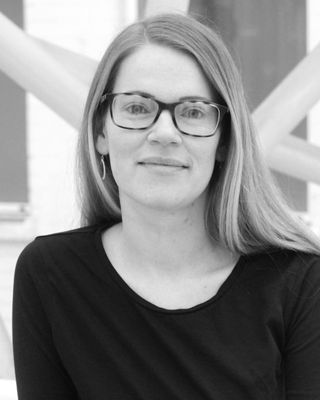 Anette Stenson
Psychotherapist, MBACP
Verified
Everyone goes through challenging situations in life, and while you may have successfully navigated many difficulties you've faced, there's nothing wrong with seeking out extra support when you need it. Working with a therapist can help provide insight, support, and new strategies for all types of life challenges. Therapy can help address many types of issues including depression, anxiety, body-image issues, conflict, grief, stress management and general life transitions. Therapy is right for anyone who is interested in getting more out of life by taking responsibility, creating greater self-awareness, and working towards change.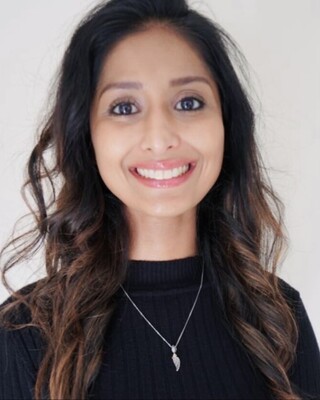 Amita Shukla
Psychotherapist, MSc, MUKCP
Verified
Our life experiences and relationships with others can, at times, feel confusing, complex and painful. This can impact on our well-being and perhaps even the relationship we have with ourselves. I am passionate about helping, whether you are struggling, or have a need to feel connected with another. I offer a unique therapeutic relationship that I feel is a powerful experience, and an important part of the healing process. Whether you are experiencing difficulties with your mental health, struggling with a current situation or past experiences, or if you are wanting to grow and reach your full potential, I am here to support you.
0121 752 2692
Office is near:
Halesowen
B63
& Online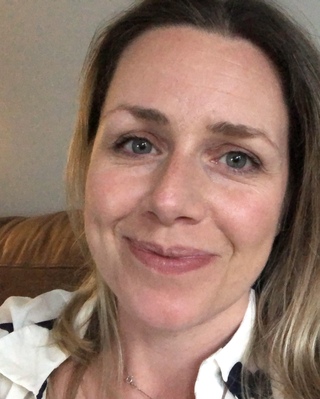 Kate Wright
Psychotherapist, MSc, MUKCP
Verified
I am a UKCP accredited and registered member of BACP, trained at Sherwood Psychotherapy Institute. I recognise how seeking psychotherapy and counselling can feel daunting. I offer you a place of support to express yourself, and to explore where you are, what works for you and what needs to change. I intend to meet you as you are in the moment, with empathy and without judgement and look to understand what it like to live your life.
01386 577384
Office is near:
Halesowen
B63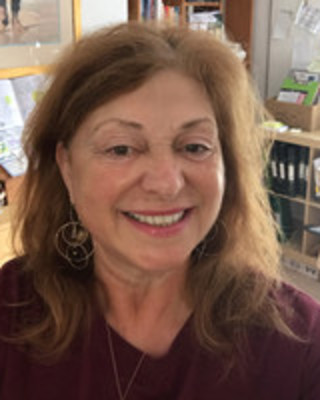 Elizabeth Doggart Associates Ltd
Psychotherapist, PsychD, MBABCP
Verified
EDA Associates are a team of highly experienced Counsellors and Psychotherapists providing a range of therapies to help with Anxiety, Depression, OCD, Low Self Esteem and all Trauma based issues including PTSD (Post Traumatic Stress Disorder). Our therapists are qualified in CBT (Cognitive Behavioural Therapy), EMDR (Eye Movement Desenistisation and Reprocessing) and Integrative Counselling. We work with Adults, Children and Adolescents. We see clients who self refer, as well as those who may have insurance such as BUPA or Aviva. We are always happy to discuss your counselling needs prior to your making an appointment.
0121 285 7990
Office is near:
Halesowen
B62
& Online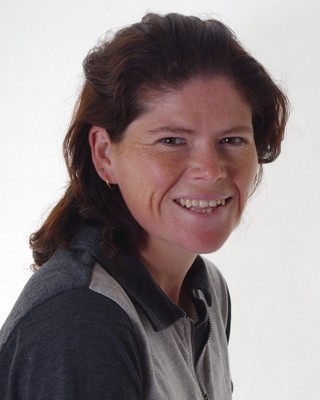 Suz West
Counsellor, MBACP Accred
Verified
Hello I am Suz welcome to my profile. I am an experienced counsellor , psychotherapist and supervisor. I work from Northfield. I offer individual face to face counselling on a long or short term basis. I work in a person centred way working along side my clients. I offer a warm , safe , non judgmental therapeutic relationship and environment. Counselling offers a space to reflect on you and make some sense of your emotions. It will help you to discover your own resources and become more self aware. I work at my clients pace and offer support throughout the counselling process.
0121 728 2353
Office is near:
Halesowen
B62
& Online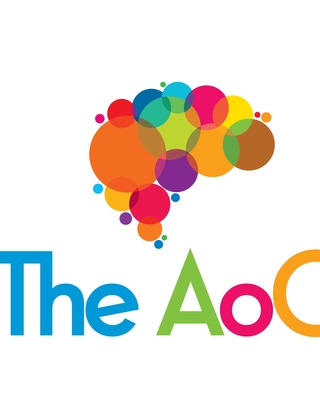 The AoC / The Arts of Change
Counsellor, HCPC-Drama Therap.
Verified
Creative Counselling & Traditional Talking Therapy. At The AoC we really want to support you whether you are a family needing emotional help, a couple trying to save their relationship or an individual looking for professional counselling/therapy in order to work through and heal psychological or social difficulties. If you cannot travel to us we can support you via telephone or video call. We are based in Central Dudley just a few minutes from the town centre and local bus station where we have our own lovely therapeutic rooms and training spaces and provide a fantastic team of registered and qualified therapeutic clinicians.
01384 319264
Office is near:
Halesowen
B62
& Online
Alec Ian Morgan
Suz West
The AoC / The Arts of Change
Jonathan Livingstone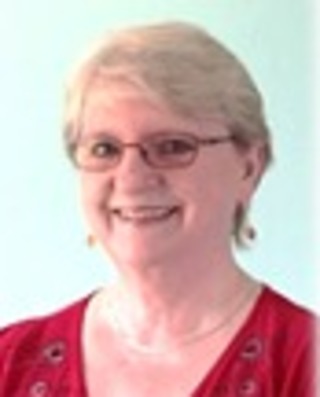 Amber Path Counselling
Counsellor, MNCPS Accred
Verified
Are you struggling with anxiety, stress or intrusive thoughts, or perhaps you are reliving the past or are anxious about the future? Maybe you would like to increase your self-esteem or confidence? Are you in a relationship that is unhealthy or abusive? Susan can support you to a new way of life. She provides confidential counselling, coaching and mental health mentoring on a face to face, video, telephone or email basis, tailored to your individual needs. Give her a call to arrange a free 30 minute telephone consultation.
01386 574255
Office is near:
Halesowen
B62
& Online
---
See more therapy options for
---
How can I find a therapist in Halesowen?
Search for nearby therapists or counsellors by inputting your city, town, or suburb; or postcode; or a provider's name into the search bar. From there, you can filter providers by the issues they treat, cost, insurance, gender, and other factors to find providers who are well-suited to your needs. To navigate between locations within the same country, enter a new city or postcode into the search bar.
Learn more about
how to find a therapist
.
Is online therapy a good option?
Therapy conducted
online
or over the phone can be just as effective as in-person therapy, as long as there is a strong alliance between the client and the therapist. To find a therapist who provides telehealth services to clients in your area, click "Online Therapy" on the directory homepage and search by your city or town or your postcode.
What's the difference between a psychologist, a therapist, and a counsellor?
Therapists, psychologists, and counsellors are all licensed mental health professionals. In many countries, psychologists have earned a doctoral degree. The terms "therapist" and "counsellor" are used somewhat interchangeably, but generally therapists offer longer-term, mental health care, while counsellors offer shorter-term care that may focus on one domain, such as marriage, career, or academic challenges.
What type of therapist is right for me?
Clients should consider factors such as insurance coverage and their primary reason(s) for seeking therapy to determine the type of professional best suited to their needs. Someone struggling with mental health challenges such as depression or anxiety, for example, may wish to seek out a clinical psychologist or therapist, while someone navigating career obstacles or marital upheaval may benefit from seeing a counsellor who can offer short-term, targeted support.
Is everyone in the Psychology Today Therapy Directory a licensed therapist?
The Psychology Today directory lists providers who offer legitimate mental health services to the public, including psychologists, psychiatrists, social workers, and counselors. Many have been licensed by the country where they practice; providers whose license or primary credential has been
verified by Psychology Today
are signified by a "Verified" symbol. Some clinicians or organizations provide services for which their state or country does not offer licenses, such as pastoral counselling. They may be selectively included without the "Verified" seal.
What type of therapy is right for me?
The
type of therapy
best suited to a particular individual depends on several factors, including their primary reason for seeking therapy, their preferred timeline (some therapy types last for a set number of sessions, while others are open-ended), and their personality and preferences—some may prefer a more structured approach. For many individuals, multiple types of therapy could provide a good fit.
Is online therapy cheaper than in-person therapy?
Many therapists charge the same amount for online therapy as they do for in-person therapy—though clients may still find this cost-effective if it cuts down on their transportation costs. Health insurance plans often offer equivalent coverage for online and in-person therapy; indeed, in many places, they are legally required to do so. Text-based or on-demand therapy apps may be cheaper than traditional one-on-one psychotherapy; however, the practice may be less effective and is not likely to be covered by insurance.