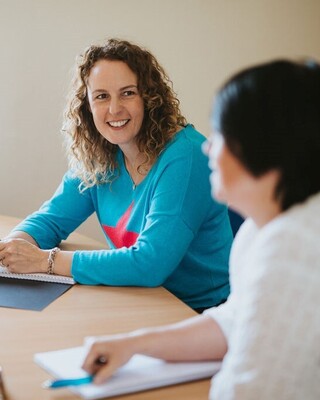 Fortis Therapy and Training
Psychotherapist, MA, MBACP Accred
Verified
We provide the gold standard in counselling and psychotherapy. A multi award-winning practise, Fortis specialises in supporting all ages and all difficulties, providing a range of different therapeutic models to support you in the most effective way we can. We are passionate about supporting you with your mental health and emotional wellbeing. We do not have waiting lists at Fortis, we aim to see you as soon as possible and match your needs with the right therapist for you, to ensure you have the best experience possible.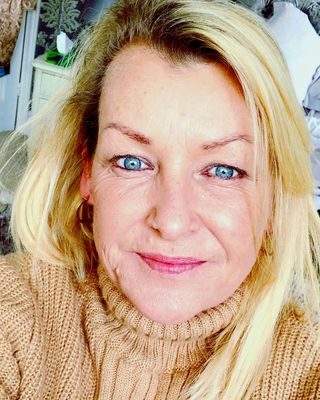 Mandy James
Psychotherapist, MBACP
Verified
I have many years of experience in providing Psychotherapy support and Life Coaching and I offer a wide range of caring, confidential and professional therapies, all of which are implemented with a non-judgmental approach. I am passionate about my work. I believe that Mental Issues can be debilitating and destructive. In many ways mental health issues are more serious than physical illness. My own experience in life has forged me into the person I am today and guided me into this career.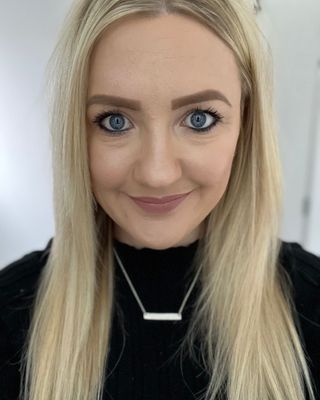 Laura Walker
Counsellor, MBACP
Verified
I have significant experience in helping clients from a variety of backgrounds, with a range of difficulties including but not limited to; stress and anxiety, depression, relationship issues, family conflicts, loneliness & coping with grief and loss. I also work with clients who have experienced sexual abuse or who are experiencing sexual issues which impact upon their relationship. My main aim is to help you gain the most from each session, by working to build a trusting therapeutic relationship, that can help you to focus upon and overcome your difficulties.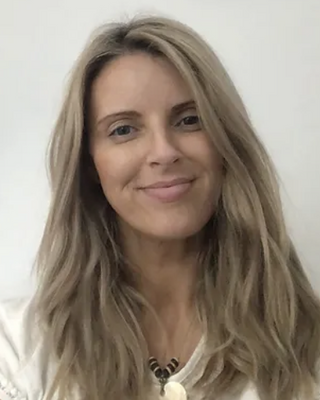 Positive Futures Counselling
Psychotherapist, MBACP
Verified
People search for a counsellor or therapist for many different reasons.. Perhaps you aren't feeling 'you' right now, or you're not coping with life as well as you would like to.. Maybe 'on paper' life should be great - but this doesn't match how you're actually feeling? Counselling and Psychotherapy with Positive Futures Counselling will aim to help you make sense of your feelings, develop healthy ways to cope, and help you feel 'you'.
01507 309165
Office is near:
Grimsby
DN31
& Online
Eve True- Therapy and Training
Counsellor, MBACP
Verified
My name is Eve, I am a fully qualified and experienced counsellor. I work with adults and young people (aged 11+). Approaching a counsellor may feel daunting and you may feel unsure of what to expect. There is no set formula for therapy; I work from an integrative approach meaning that I aim to offer each individual the space and tools that will fit for their own unique journey. Issues I work with include but are not limited to are: anxiety, depression, addiction, grief, family and marital problems, self-esteem, confidence, health concerns, OCD, trauma, self-harm, childhood experiences and well-being.
01472 404414
Office is near:
Grimsby
DN32
& Online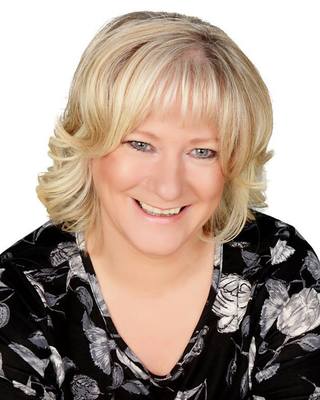 A New Beginning Therapies
Counsellor, DCounsPsych, MBACP
Verified
Welcome to A New Beginning Therapies. We are a highly recommended team of qualified & experienced therapists providing counselling, therapy & life coaching for all types of emotional issues, to women, men, couples & children of all ages. We are proud to be here to help you with the difficult problems that are holding you back in your life. We have available appointments during the day, evening & weekend. Our fast booking system can get you booked in straight away. * WE OFFER THERAPY VIA ZOOM NATIONWIDE & FACE-FACE IN OUR HULL CITY CENTRE LOCATION *
01482 947739
Office is near:
Grimsby
DN31
& Online
Louise Fenton
Counsellor, MBACP Accred
Verified
Do you have meltdowns and feel like you're losing control? Are you self harming or using behaviours that are not in your best interest? Do you have awful nightmares where you wake up in a sweat and you can't get back to sleep? Or maybe in the daytime you suddenly remember, or feel things that you can't explain? And they feel so upsetting you try anything not to have them? On the other hand, it might be 'not' remembering things that troubles you, it might be memory gaps, daydreaming, losing time or feeling unreal? Maybe the most painful thing for you is struggling with relationships, which leaves you feeling lonely and scared.
01724 709480
Office is near:
Grimsby
DN31
& Online
More Therapists Nearby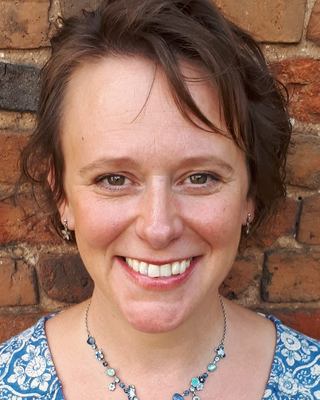 Willow Tree Counselling
Counsellor, BACP
Verified
You may be feeling tired, no energy, a lack of interest in day to day life. Are you emotional for no reason..life just feels overwhelming? You might like to feel less anxiety, have more self confidence and increased assertiveness to reset your emotional balance and have better relationships with the people around you. The confidence to set boundaries, to feel less stressed, and to be more present and connected. To be more you.....have you lost the real you? Are you considering counselling as a way of talking about and exploring those feelings to help you see them from a different view point? It may help, and does help many people.
01673 262010
Office is near:
Cleethorpes
DN35
& Online
---
See more therapy options for
---
Men's Issues Counsellors
Is therapy for men different than it is for women?
Therapeutic treatments and types are the same for men as they are for women, with the same protocols followed and the same strategies employed. Discussing one's feelings and emotions is an integral part of most therapies, and some men find doing so more challenging. Therapists can help clients through the process; some specialize in treating men for this reason.
How do you encourage a man to go to therapy?
It's helpful to express your concern and love for the person while framing therapy as a tool for improving their life. Offering specific examples of how an individual's behavior affected either himself or others should be done with compassion and with empathy. It may be useful to devise a game plan—breaking the process down into parts, such as finding a therapist, making appointments, and looking into insurance coverage.
How can men prepare for therapy?
Men can prepare for therapy by approaching the process with an open mind, being willing to talk about their challenges, and giving treatment the time to work. Before a session, an individual may want to reflect on how they've felt since the last session and what's happened in their lives. It can be useful for men who struggle to recall their emotional states to write down notes between sessions about their response to a given event or how they were feeling at a particular time.
What should men know about the process of therapy?
One of the most common reasons men don't seek therapy is the notion that there's something wrong with them if they do. Men should know that just because they're seeking therapy doesn't mean they're mentally ill or damaged in some way. In the same way people work on their bodies through exercise or a craft through practice, therapy can be a way to improve the mental and emotional skills needed to be productive and effective partners, employees, and people in all realms of life.