Waitlist for new clients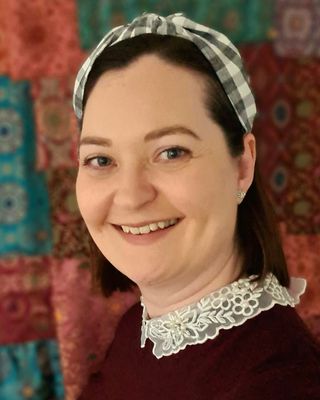 Jo Walton
Counsellor, MSc, MBACP
Verified
I have 20 years' experience working with
children
and young people from Family Support, Learning Mentor and Social, Emotional and Mental Health Practitioner roles. I offer one to one counselling for
children
and young people aged 5-24 years of age. Counselling is delivered one to one, face to face, online or telephone counselling to clients experiencing a range of mental health difficulties related to trauma, domestic abuse, emotional distress, stress, low mood, anxiety, low self-esteem, childhood abuse, lack of confidence and those who self-harm and/or have suicidal thoughts/feelings.
01644 714972
Office is near:
Grantham
NG31
& Online
Waitlist for new clients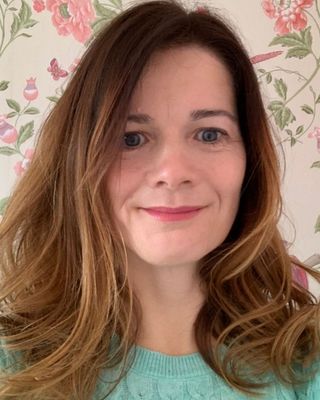 Starlight Talking Solutions
Counsellor, MNCS Accred
Verified
I have experience working with Adults and
Children
from the age of eleven.
Starting counselling can feel like a daunting experience, but you have already made the first move by searching for a counsellor. My approach is flexible to suit your needs, as we are all individuals with unique qualities. Within our sessions I can draw on a range of models from my training and experience. This helps in understanding any worries or thoughts you are experiencing, how they are impacting your life and to move forward. I am passionate about counselling and truly believe in the unique connection that person-centred counselling offers. The open non-judgemental space I offer provides you with a safe and confidential space.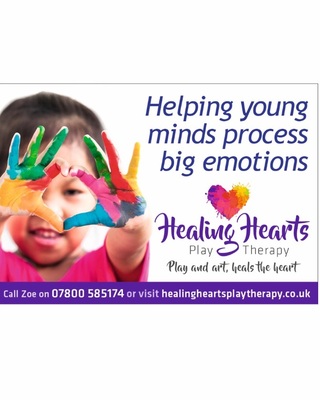 Zoe Donovan (Play And Creative Arts Therapist)
Psychotherapist, PTUK
Verified
Play therapy is one of the most effective forms of
child
therapy because play is a
child
's language and toys are their words.
Hello, I'm Zoe. I am a play and creative arts therapist based in Peterborough and I see
children
from 3 to 16. Do you know a
child
with big emotions? Are these emotions hard to manage? Play therapy can help
children
process their emotions and make sense of their worlds. I also offer parenting support. I know how hard parenting can be and I'm passionate about offering a holistic service. I am an advocate of therapeutic parenting, playful parenting and attachment play. I like to work with parents to help support the therapeutic process and provide ways to foster co-operation, connection and play.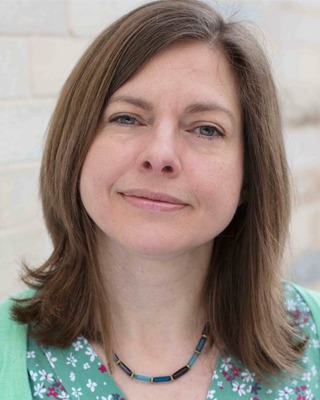 JWM Counselling
Counsellor, MBACP
Verified
I worked for two years as a grief and loss counsellor with
children
and young people and one year with victims of rape and sexual abuse.
Are you feeling overwhelmed with difficult feelings? Have you been through a bereavement or loss that you're struggling to come to terms with? Have you experienced painful and traumatic life events that still impact on you today and stop you living the life you want. Would you like to improve your relationships with the people in your life? You may be struggling with issues life anxiety, depression or low self-worth. My focus is to offer a counselling relationship that is supportive, nurturing and empowering. I can offer practical coping strategies, better insight and understanding as well as help you find your own solutions.
01529 400960
Office is near:
Grantham
NG31
& Online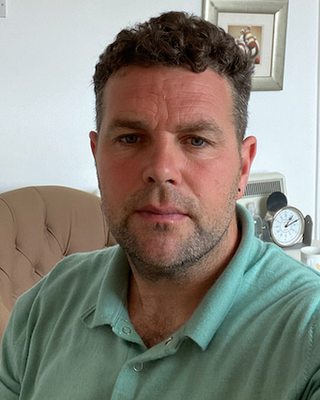 Christopher McGill
Psychotherapist, MBACP
Verified
As an experienced Integrative Psychotherapist I have a successful track record of helping both men and women understand & change the psychological obstacles that prevent them from leading the life they wish. Whether you need help with anger management, low mood/depressed, patterns of unhelpful behaviours, heightened levels of anxiety or developing and maintaining healthier relationships, psychotherapy is one of the best investments you can make in yourself. ​ We will look at what you need right now, develop & practise strategies to make life feel more satisfying whilst exploring your unique story to deepen your sense of self.
01636 556102
Office is near:
Grantham
NG31
& Online
Angie Greensmith
Counsellor, DCounsPsych, MNCS Accred
Verified
It can lonely and difficult when talking to family or friends is not always enough. Are you struggling with anxiety, stress or life in general and not sure where to turn next? Is a relationship problem causing upset or does low self esteem hold you back? Have you survived sexual abuse/assault and need space to talk so shame, fear and guilt don't control you. Are you struggling to cope after a loss or a bereavement and need to be heard. Being able to talk confidentially about your issues can help gain back a sense of control and to move forward. I also offer support for clients on the asexual spectrum and adults with ADHD.
More Therapists Nearby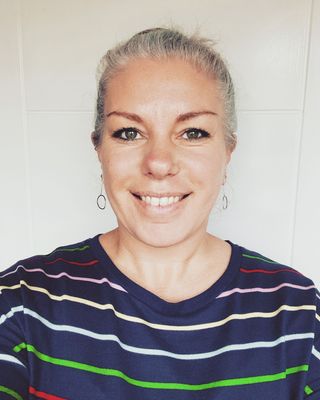 Fen Therapy - Alexandra Harris
Counsellor, MSc, MBACP
Verified
1 Endorsed
As an integrative counsellor, working from a person centred foundation, I offer a flexible and holistic approach to therapy, always working together with you as the client at the centre.  Alongside traditional talking therapy, I also offer CBT, creative, and compassion based approaches. I am qualified to work with adults,
children
and young people and have experience working with clients with anxiety, depression, low self-esteem, low confidence and bereavement.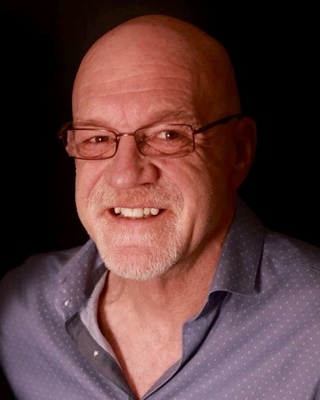 The Eden Practice
Counsellor, MNCS Accred
Verified
1 Endorsed
Above all, I understand how important it is for you to be heard and not judged. I offer a safe space to talk in complete confidence, and with respect. Counselling enables us to express our thoughts and feelings in order to make positive changes. Peace of mind may seem so distant to you right now, it need not be. The ability to change is within you, I can help you to make those changes. I am concerned with what has happened to you, and not exclusively what is perceived to be wrong with you.
07723 466082
Office is near:
Branston
NG32
& Online
---
See more therapy options for Grantham
---
Child Counsellors
Do I need to attend therapy with my child?
Parents are an integral part of a
child's therapy
, but the specifics of their involvement vary. If your child is young, you may attend most or all sessions; if your child is older, you may attend a few sessions or none; sometimes a therapist may ask you to have a session on your own. Whatever the arrangement, you should expect to work collaboratively with the therapist, your child, and your family members to take steps to help support your child.
How long are sessions with child therapists?
Children's therapy sessions can last 30 minutes, 45 minutes, or 60 minutes. The length of the session may depend on your child's age and the type of therapy practiced. You can discuss this with therapists you consult and the one you ultimately move forward with.
How do I get a child to agree to seek therapy?
The best approach is to have an open-ended conversation with your child about how they're doing and what they might be struggling with. When you raise therapy, discuss the concept in an age-appropriate way, for example explaining that a therapist's job is to help kids handle their hard or uncomfortable feelings. Frame therapy positively, as an opportunity to explore and build emotional skills—it's an important tool in the toolbox to help kids feel their best.
How can I tell if a therapist is a good fit for my child?
A child needs to feel comfortable opening up about their thoughts and feelings, so if your child feels a sense of comfort, ease, and trust with their therapist, that's a great sign. In addition, a therapist is a good fit for your child if the two can communicate well together; a clinician should be able to communicate clearly, effectively, and in an age-appropriate manner.