Helen Marie Yates
Counsellor, BACP
Verified
2 Endorsed
I have experience in many different client issues, to name some- self harm, relationship difficulties, body dysmorphia, gender dysphoria, neuro diversity, relationship difficulties, bereavement, miscarriage, infertility, addiction and trauma. I have a strong grounding in eating disorders,
LGBTQ
issues and sexual abuse. You may use the space how you wish to and I will be alongside you, supporting you along the way to find your own answers and come to your own solutions, conclusions and understandings. I wouldn't offer you advice but would facilitate what you would like to work on and what you wish to explore.
Not accepting new clients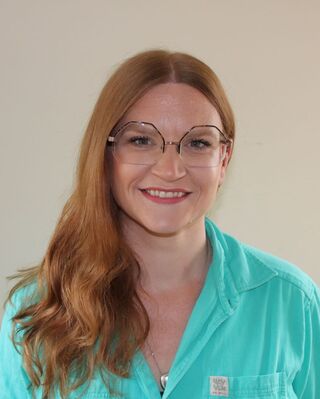 Kayleigh Finbow
Psychotherapist, COSRT General
Verified
Not taking on new clients. We can all struggle with our relationships, both sexually & emotionally, and talking about these problems can be particularly daunting. These struggles can take many forms, ranging from conflict difficulties, marital problems, pain during intercourse, a lack of desire, erectile dysfunction, sexual identity, childhood trauma affecting our adult relationships and many others. Taking the first step to seek out therapy is a difficult one, but one that could help to break the cycle we are currently playing out. I provide the same warmth and care to all members of society.
LGBTQ
+, kink and fetish friendly.
Not accepting new clients
Louise Pivcevic
Psychotherapist, MA, ACP
Verified
I'm a Tavistock trained psychotherapist specialising in therapy for adolescents, young adults up to 25, specialising in student and young professional mental health. I also specialise in parenting guidance and successful co-parenting during separation and divorce. i have 16 years experience in the NHS, a busy private practice. I have a warm, empathic approach, meeting you where you are. I aim to help you discover more freedom and authenticity in how you relate to yourself and others. I treat a diverse range of issues - anxiety, depression, trauma, life transitions, relationship issues,
transgender
, sexuality,
01480 773558
Office is near:
Frome
BA11
& Online
Sinéad Long
Counsellor, MBACP
Verified
Compassionate and creative psychotherapeutic counselling with a warm and relatable BACP registered qualified therapist. I offer humanistic, psychodynamic based integrative therapy informed by a relational approach. What is this like in practise? Essentially, supported by a safe environment without external pressure or judgment, we can explore anything you need to (you might not know what - that is welcome too). Led by your experiences and feelings and with the support of therapeutic knowledge, we will look to expand your understanding and diffuse the impact of what might be hindering you.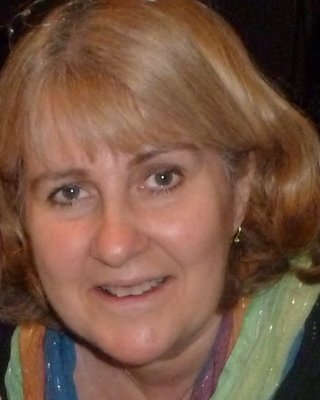 Wendy Summers
Psychotherapist, MUKCP
Verified
https://wendysummerstherapy.uk >33 yrs experience as a therapist. VIDEO CONSULTATIONS. Week days and evenings, Saturdays. I work with individuals, couples and supervisee's. I have a Gestalt/Integrative approach - active and involved, skilled and compassionate. I enjoy working in-depth therapeutically, facilitating my clients self awareness and ability to make informed, wise life choices. Experienced qualified supervisor (SDS Accrediation in Clinical Supervison, Level 2 (Assessed Adacemic Competence) & SDS Advanced Supervision Skills - BPS).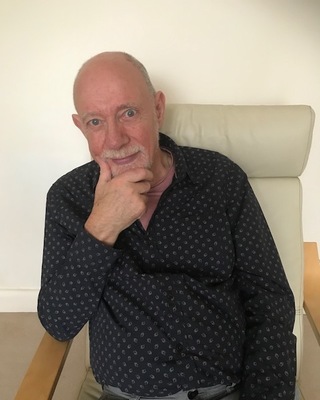 Geoff Lamb
Psychotherapist, MSc, MUKCP
Verified
Having a fulfilling and lasting relationship is something we all aspire to, but it isn't always easy. Relationships can go wrong for all sorts of reasons and it's difficult to know where to go for help. In my work as a sex and relationship therapist, I work with both couples and individuals to not only get your relationship back on track and improve communication, but also to help it develop so that it achieves its full potential. Often, problems in a relationship can be an opportunity to develop it so get in touch with me if you need some help either to heal a crisis or to make your relationship the best it can be.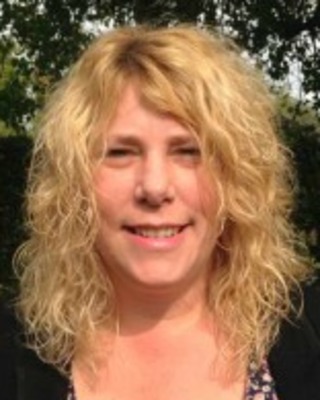 JPSCounselling
Counsellor, MBACP
Verified
I offer individual counselling in Frome - Somerset. ​You might be experiencing some kind of emotional distress, whether through a life experience, or maybe you are experiencing low self-esteem. You might be having issues such as anxiety or depression, or you might be struggling to come to terms with the impact of them from the past. It might be that you would like to change things in your life, or you may find yourself generally feeling unhappy or uncomfortable and aren't quite sure why. These feelings and experiences can become very overwhelming and difficult to deal with on your own.
Rosie Burns
Counsellor, MNCS Accred
Verified
I can offer a welcome, friendly space in which to talk it through, no matter how messy it feels. I'm trained in integrative counselling, and I'm constantly updating my training to make sure I understand how to support you through a range of issues. Understanding your own thoughts, feelings and mental health can be the key to helping you live the life you want to live. I'm here to help you on that journey. If you don't know where to start, that's okay, we can figure it out together.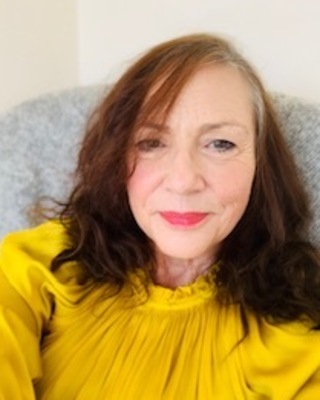 Anna Bulgakova
Psychotherapist, MSc, MUKCP
Verified
Are you looking for change? Do you want to move beyond the pain of your current situation or past traumas? Are you experiencing relationship difficulties and don't know how to go beyond the current situation? Whatever the issues you are facing, I will work with you to help you move towards the place you (both) want to be. I have extensive knowledge of working with clients with a range of mental health difficulties, including people in emotional crisis. I believe that every person has the potential for recovery and growth, with as an individual or within relationship with another person. Transformation is always possible.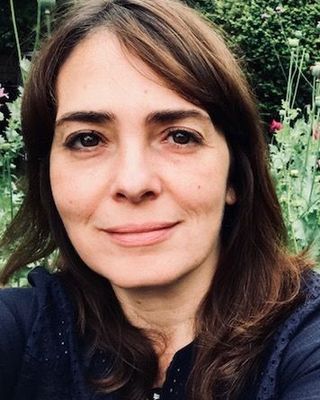 Vanessa Ellis
Counsellor, BACP
Verified
I offer a safe and confidential space where you will have the chance to share your problems, your difficult feelings, your pain and your life story. Talking about our life honestly and openly, with an empathic and non-judgemental therapist can be a deeply healing process. Having a space where we can be fully ourselves, where we're invited to slow down, breathe and investigate our inner world and our emotions is necessary, today, more than ever. We live busy lives and for many, it is difficult to stop and notice, most of the time, what is going on inside us. As we reconnect to our feelings and our essence there is an immediate sense
01225 431897
Office is near:
Frome
BA11
& Online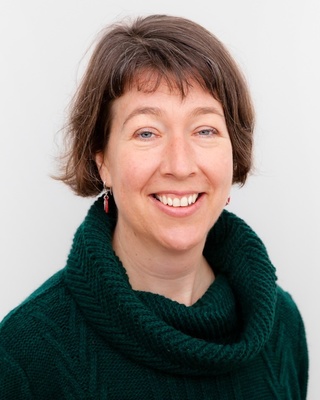 Jessica Tett
Counsellor, MBACP
Verified
I offer online counselling. This means that we can meet at a time that suits you, in a place where you feel comfortable and safe. I am a person-centred counsellor, and I know that you are the expert in your own journey. I'd like to build a relationship with you where we can explore difficult parts of your life, uncomfortable feelings and current problems. I will be there with you, and together we can go to any dark places you feel you need to. Having a relationship like this means that you have the space to make changes and start to love yourself again.
Office is near:
Frome
BA11
& Online
Helen Marie Yates
Kayleigh Finbow
Geoff Lamb
Lara Just
Heather Coombe
Helen Jessica Loxton
Not accepting new clients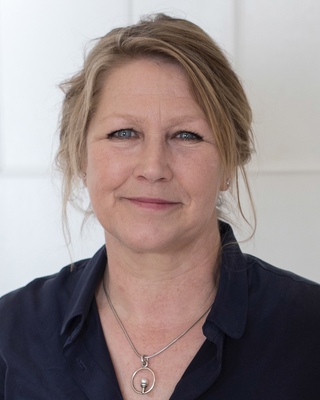 Frederica Denny
Counsellor, BACP
Verified
Are you looking for a safe, welcoming and non-judgemental environment in which you can explore difficult emotions and experiences at your own pace? Sharing and talking about our problems with another person is the oldest form of medicine; it can help us feel acknowledged and heard. I believe we are the experts of our own life as we are the only ones that have lived it. Feeling genuinely heard, and being treated as an equal and unique individual throughout the psychotherapy process, creates an environment where acceptance and positive change can grow.
Office is near:
Frome
BA11
Not accepting new clients
---
See more therapy options for
---
LGBTQ+ Counsellors
Do LGBTQ-affirmative therapists receive special training?
Yes. Many therapists who practice LGBTQ-affirmative therapy have completed specialised training, either during their degree programme or as continuing education, to learn the core principles of affirmative therapy and how to best support their LGBTQ clients; some have received certifications in LGBTQ-affirmative therapy. Prospective clients should inquire as to a clinician's background and training to ensure a good fit.
Why might I want to see an LGBTQ-affirming or LGBTQ-friendly therapist?
Queer and gender-non-conforming individuals frequently experience bias and marginalisation in day-to-day life. Working with a therapist who understands these unique challenges, as well as accepts and affirms their identity, can help LGBTQ clients feel safe and supported during therapy—allowing them to better navigate their relationships, mental health, and anything else that they wish to explore during therapy. It is important to note that many therapists can be effective in their work with LGBTQ+ individuals, even in the absence of specific training or background knowledge. The most important component in therapy is the alliance between therapist and client, and this alliance can exist between individuals with very different backgrounds.
How can I find an LGBTQ-friendly therapist?
You may wish to inquire about a therapist's expertise with your specific challenges or concerns—depression, for example, or relationship strife—as well as their past experiences treating LGBTQ+ clients. Prospective clients may also ask whether a therapist has obtained additional training and/or certification in LGBTQ-affirmative techniques.
How can I inquire about a therapist's experience with LGBTQ issues?
Prospective clients should feel empowered to directly ask therapists whether they have received training or been certified in LGBTQ-affirming therapy; competent therapists will be happy to explain their educational background and preferred approach(es) to help a client find the best match for them. Clients may also wish to ask how a therapist has treated clients with their particular challenges in the past and what they expect treatment to look like.
Are all the therapists listed in the LGBTQ directory themselves members of the LGBTQ community?
While therapists may choose to disclose their sexual orientation or gender identity in their profiles, the LGBTQ directory features not only those who have shared this information but also those who assert specialised training or experience in providing support to queer individuals, couples or families.