Catherine Davies Counselling
Counsellor, MBACP
Verified
Hello, I am a qualified and registered counsellor. Understandably, contacting a counsellor can be daunting. However, if you are feeling overwhelmed, anxious, disconnected, depressed, lost or are feeling 'something is missing' and you need support, it could be the best decision you ever make. Although talking to a friend or colleague is often helpful, and offers some temporary relief, we sometimes need a professionally trained therapist to 'really hear us' and to listen out for unhelpful patterns of behaviour/beliefs that are keeping us stuck or unhappy. With awareness we have new choices, we can regain control of our lives, forever.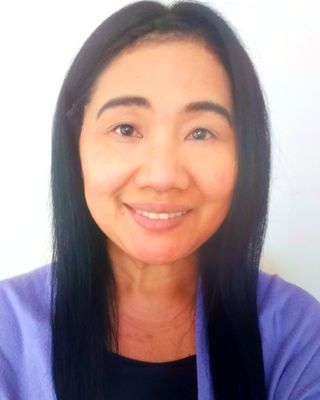 Josephine Estrella
Counsellor, MBACP
Verified
Would you like to talk to someone in confidence? There are times in our lives that we hesitate to share our inner thoughts and feelings, or keep our problems and painful experiences, anxieties, or worries from our friends, loved ones, and family. In times like these, it is helpful to talk things out in confidence to someone who will listen without being judgemental or critical, but will be there to offer a tentative ear with empathic understanding, with a genuine care, warmth and respect.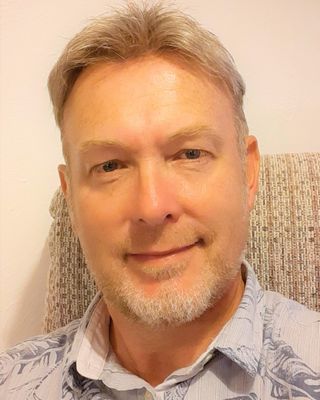 Haven Counselling & Coaching (Rob Stroud)
Counsellor, MBACP
Verified
NB Contact via website email while phone line is fixed - Are you looking for help trying to manage how you think, feel and act? Whether it's anxiety, low-mood, a relationship difficulty or something else, you are probably wanting to find practical strategies and tools to make life work better for you. Maybe you're unsure where to start or what exactly the problem is.
Waitlist for new clients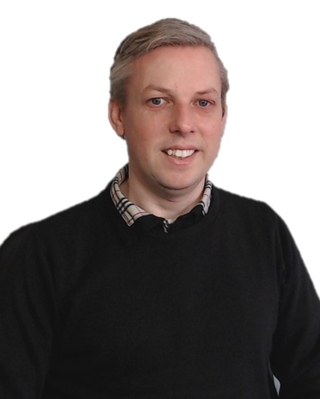 Del Atkins
Counsellor, MBACP Accred
Verified
Hi my name is Del Atkins and I'm a counsellor, offer EMDR (Eye Movement Desensitisation & Reprocessing) and supervision, I offer face to face counselling and supervision to young people 16+ and adults in Fareham, Portsmouth and the surrounding area from rooms in Fareham. I have completed over 4500+ hours with clients since completing a BTEC Higher National Diploma in Person Centered Counselling in 2009. I have worked with clients on their journeys who are experiencing bereavement, depression, eating disorders, self confidence worries, sexuality, self image issues, trauma, rape & sexual assault etc....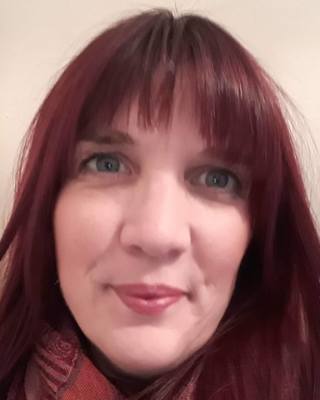 Sinead Mitchell
Counsellor, MBACP
Verified
I'm Sinead Mitchell and I've been working as a counsellor for the past two decades. Counselling young people, couples and individuals, I work with a wide range of people through the community. Issues such as anxiety, depression, relationships issues are common areas that I support clients through. Working with various therapy styles, including CBT (Cognitive Behavioural Therapy), Gestalt, Humanistic and Holistic, I aim to match the counselling needs to each individual or couple that I see. My specialism is the field of infertility, pregnancy, birth and all related issues. Goal-setting can be facilitated too.
Clare-Marie Keel
Counsellor, MBACP
Verified
A warm welcome to my page, life can seem extremely difficult at times as we may face situations that are challenging to deal with either on our own or in our relationship. This can leave us feeling quite vulnerable and alone in the world, and may be caused by situations that seem out of our control. Together we can explore the emotions you are feeling, I will help you to unravel all the sad and negative thoughts that keep ruminating within you giving you those difficult feelings to deal with. I will do so in a supportive and empathic way so you no longer feel alone with your struggles.
Gemma Evans Counselling
Counsellor, BACP
Verified
Hello. I'm Gemma, a qualified and registered Counsellor. I offer one-to-one counselling to adults from my private practice in Hedge End, Southampton. If you're here, chances are you're looking for help...You may be struggling with a personal issue and feeling that something has to change. You might be feeling anxious and alone with your problem and wondering if anyone will understand. Maybe a recent loss or life change has left you feeling like you cannot cope. Or perhaps experiences from your past are affecting your ability to live your life fully today.
01489 665883
Office is near:
Fareham
PO14
& Online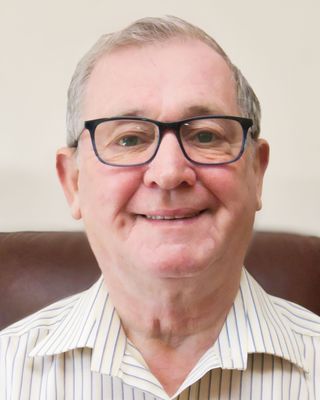 Trevor Beech
Psychotherapist, PsychD, MBACP
Verified
Hello, I'm Trevor. I am a highly skilled and fully qualified Psychotherapist with over 30 years of experience. I am a BACP member and committed to good practice and ethical conduct. I work with preteens to adults in individual and group therapy sessions delivered online and on the telephone. Feedback from a client is a testament to the way I work: "If you choose Trevor, you will feel understood, listened to, accepted, supported, encouraged, and, I have no doubt, in the end, a brand-new person." I have specific expertise in EMDR, a trauma therapy, to help people with mental health conditions including trauma
07723 579127
Office is near:
Fareham
PO14
& Online
Not accepting new clients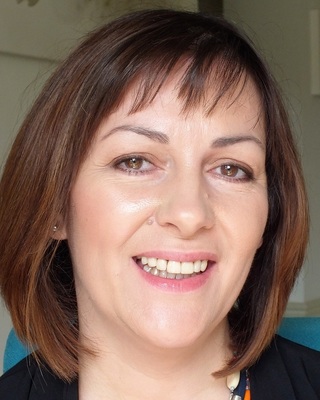 Counselling and Life Coaching Services
Counsellor, MA, MBACP Snr. Accred
Verified
I am a qualified, registered senior accredited counsellor and life coach and my style of working is integrative which means that I am trained to use a range of counselling skills to support you. With over 18 years experience working as a psychotherapeutic counsellor both privately and for the NHS, I have developed a special interest in working with depression and anxiety, stress, relationship issues and difficulties, addiction, long term and life limiting illness, bereavement and loss. As well as counselling I also provide solution focused counselling, short term therapy and life coaching if needed. Please ask for further details.
01489 667558
Office is near:
Fareham
PO16
Not accepting new clients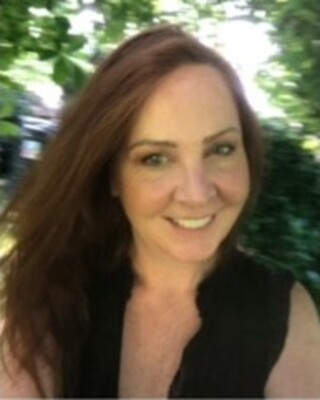 Catherine Jones
Counsellor, MBACP
Verified
I believe I know what matters in building a safe and trusting environment to enable personal change and growth. I have chosen to base my counselling ethos on a Humanistic modality which includes the belief each of us has the ability, drive and autonomy within ourselves to resolve emotional issues, conflicts and life changing events. I also recognise we all need a bit of help and support in times of distress.
01489 665864
Office is near:
Fareham
PO16
& Online
Clare Webber
Counsellor, MBACP
Verified
I am a qualified Humanistic Gestalt counsellor; I am based in Eastleigh, where I see clients at my home. I also travel across Hampshire, Southampton, Portsmouth and parts of Dorset to peoples homes. I see myself as a multi-skilled counsellor with further training in different types of counselling, including CBT, Solution-Focused, Person-Centered, and TA counselling. I create a strong therapeutic relationship and use my knowledge to tailor the sessions to meet your needs.
023 9431 1229
Office is near:
Fareham
PO15
& Online
Sinead Mitchell
Gemma Evans Counselling
Trevor Beech
The Binge Eating Therapist
Tom Cowan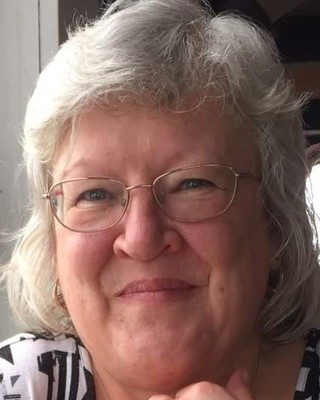 Pauline Wallace
Counsellor, MBACP
Verified
Hi I'm Pauline, thank you for reaching out as I understand that this can be difficult. Are you tired of feeling tired? Stressed or anxious? Struggling to concentrate, to sleep? Maybe you are worried about how you will cope? Angry or tearful? Do you feel anxious and don't know what the next step is? Have you lost your confidence, or identity? Do you fear you are going 'mad'? Being able to talk to someone outside your circle of family and friends can help. I won't tell you what to do but I will walk alongside you to help you understand how your experiences have impacted you.
07479 277880
Office is near:
Fareham
PO16
& Online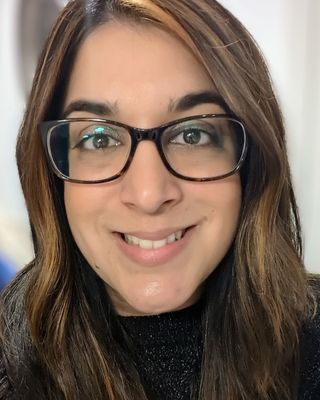 Caroline Wright
Counsellor, MA, BACP
Verified
Hello, I'm Caroline, a qualified Integrative counsellor. I'm proud to work with clients from all cultures, ethnicities & sexual orientations. As a counsellor, I work with my clients by acknowledging that they are indeed human. I offer them time and space to process through their experiences as I listen with non-judgement or discrimination. I'm a member of the British Association of Counselling and Psychotherapy (BACP) and The Black African & Asian Therapy Network (BAANT). I currently work with clients via Zoom. I also offer 'Walk & Talk' outdoor therapy sessions in Southampton, Fareham and Portsmouth.
023 8235 3720
Office is near:
Fareham
PO16
& Online
---
See more therapy options for
---
Spirituality Counsellors
What should I expect from therapy that incorporates a focus on spirituality?
Spirituality
can mean different things to different individuals, depending on their experiences, beliefs, and life histories. Some individuals focus on strengthening their belief system, while others experience spirituality in secular ways, such as through meditation, yoga, or by spending time in nature. Clients can expect a therapist to help guide and grow their spirituality through any of these techniques, encouraging the individual to cope with the challenges they face and develop strategies to build resilience and purpose to improve their outlook in life.
What are the most common treatments that include spirituality?
There are several treatments that incorporate spirituality.
Mindfulness-based cognitive therapy (MBCT
) helps a person examine and reframe their negative thoughts and behaviours.
Acceptance and commitment therapy (ACT
) focuses on emotional acceptance and psychological flexibility.
Existential therapy
is most often used to address anxiety, depression, grief, loneliness, apathy, despair, questions of identity, and feelings of purposelessness and existential dread.
Transpersonal therapy
focuses on a client's spirituality and meaning in life and may incorporate techniques including meditation, visualisation, hypnotherapy, dream analysis, and or breathwork.
Can therapy incorporating spirituality help atheistic or agnostic individuals?
Yes. For non-believers, spirituality can offer benefits including a greater sense of connection to others and to the natural world. An interest in spirituality may also spur individuals to pursue mindfulness practices, or to contemplate their purpose in life and how to achieve it.
How effective is spirituality as a therapeutic remedy?
​​Research suggests spirituality is generally beneficial for individuals. It is correlated with better health habits, such as less substance use, and an improved capacity to cope with stress and other mental health challenges. Increased spirituality can lead individuals to become more empathic and less materialistic, as well.