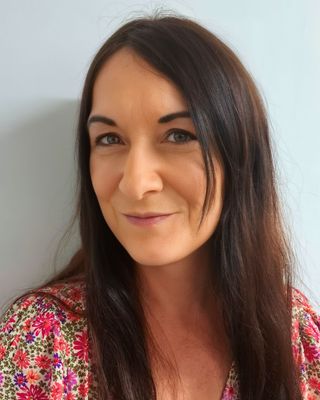 Julia Woods Counselling
Psychotherapist, MBACP
Verified
Are you feeling the impact of life's difficult issues right now? Struggles with finances, work, relationships etc can intensify previous issues, or cause new issues that have a real effect on us every day; anxiety, depression, low motivation, low self esteem, insecurity, loneliness, grief, confusion, abuse, burn-out, overwhelm, it is not easy and yet completely normal to be feeling that way given life's challenges. Its often a relief just to talk and offload about what is happening. I offer a safe non-judgemental space that is uniquely yours to do just that and to help you figure out what's best for you moving forwards.
07380 318756
Ellesmere Port
CH65
& Online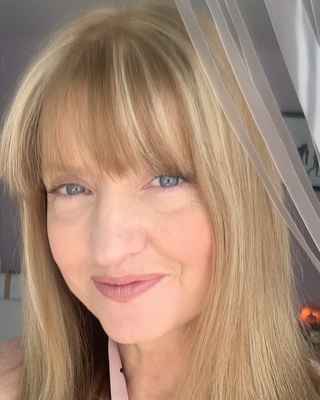 Sandra Phillips
Psychotherapist, PsychD, MUKCP
Verified
Psychotherapy literally means to nurse the soul deriving its name from the ancient Greeks understanding of human nature and the psyche. Psychotherapy occurs when a therapist meets with a client in a private and confidential setting to explore any difficulties the client is having or the distress he or she may be experiencing, a general dissatisfaction with life where an explanation is not readily known, a loss of a sense of direction or purpose. It is a common misconception that only individuals who experience mental health problems require psychotherapy. In fact Psychotherapy is of great value to anyone.
0151 318 0868
Ellesmere Port
CH66
& Online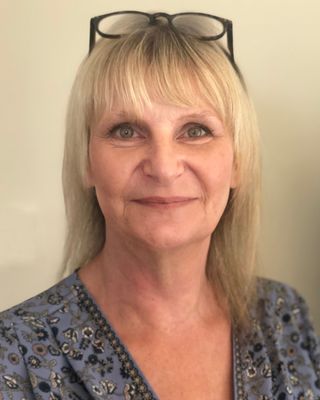 Nicola Armstrong
Counsellor, BACP
Verified
Hello, my name is Nicola and I am a qualified integrative counsellor. There are times when we all need support, a listening ear, somewhere to vent and share our frustrations. We may try to deal with our issues alone or with the help of family and friends however sometimes we may need some professional support. I understand how important it is to have a safe place for you to share your feelings and to help you find a way to explore and work through the issues and challenges that may be causing you anxiety, depression or general unrest. I provide sessions in person in a comfortable therapy room, by telephone or online.
0151 453 7509
Ellesmere Port
CH66
& Online
JHcounsellingservices
Counsellor, BACP
Verified
I am an Integrative therapist and Clinical Supervisor specialising in narcissistic abuse. I have lived experience of narcissistic abuse and childhood trauma and I can work with you to help you understand how your past experiences may be affecting your present behaviours. Through therapy we can unravel your past and start to find new healthy ways of managing your distressing thoughts and feelings so you can make he changes you wish to make.
07723 501932
Ellesmere Port
CH65
& Online
Waitlist for new clients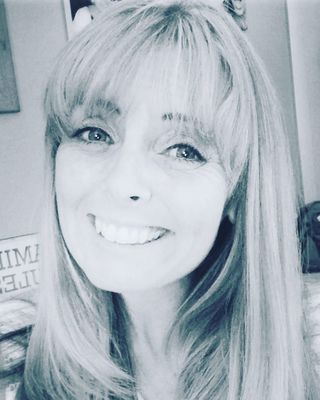 Just Bee
Counsellor, MNCS Accred
Verified
Finding a counsellor can feel a daunting prospect, especially when feeling at your lowest ebb, navigating life's challenges, difficulties and the painful emotions these can bring. As an integrative therapist I will adapt my therapeutic approach to best suit your needs. I can offer you a safe space to explore these emotions and situations causing you most distress. In developing a trusting therapeutic relationship, we can explore what is impacting your wellbeing most, identify changes you wish to make and set realistic and achievable goals to work towards healing and growth, leaving you feeling empowered, stronger and more confident.
0151 453 0170
Ellesmere Port
CH66
& Online
Waitlist for new clients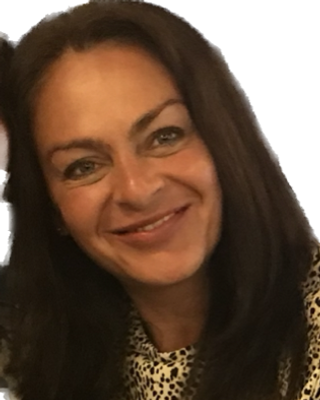 Karen Roger's Counselling
Counsellor, MBACP
Verified
Hi and thanks for visiting my page and I hope that I will be working with you soon. My name is Karen Chapman. I am a fully qualified Integrative Counsellor and a registered member of the BACP, a qualified Mental Health First Aider and have worked in Mental Health Services for the last 10 years.
0151 453 0237
Ellesmere Port
CH66
& Online
Paz Clayton
Psychotherapist, MSc, MBACP
Verified
I work with a variety of issues such as depression, anxiety, bereavement, relationship issues, self harm, anger, bullying, self esteem, and more. I see adults, teenagers and young adults. If you need to find some space to talk to someone about your situation please contact me and I should be able to offer you an appointment within a few days. I provide a free, 30-minute no obligation consultation in which we can look at your main concerns. Whether therapy can help depends, in my opinion, on the relationship between us. I am also available by phone, Zoom or Teams.
0151 317 5030
Office is near:
Ellesmere Port
CH66
& Online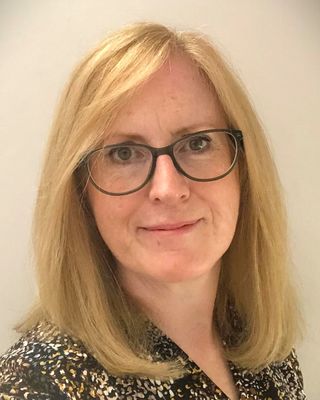 Changes Counselling Services Wirral
Counsellor, BACP
Verified
Hello, my name is Margaret Miller. Changes in life can be exhilarating and fulfilling but they can also be difficult and challenging. Are you looking for support to cope with changes in your life e.g., in relationships, your health, role or identity? or do you want support to work on making changes in your life e.g., to how you feel, to understand yourself more, or to feel more motivated and less "stuck"? If so, I am able to offer you a confidential, professional, non-judgemental counselling service either online or in person. Don't put it off any longer…..take that first step and get in touch for an initial consultation.
0151 453 7528
Office is near:
Ellesmere Port
CH66
& Online
Estelle Dooley
Psychotherapist, MA, MBACP
Verified
Award-Winning 15 + yrs Counsellor/Psychotherapist/Coach See 5* verified Google reviews by visiting my website www.estelledooley.com. I offer a warm, Empathic, confidential space for you to explore safely. With over 15 years of experience working in Mental health, Addiction, Abuse, Loss & more. You will have a deeper understanding of yourself and what has been going on in your life, gaining all the tools you need in the process. You will have newfound Confidence to make the Positive Changes you have been wanting to make in your life leaving you feeling empowered, and strong.
0151 317 2573
Office is near:
Ellesmere Port
CH65
& Online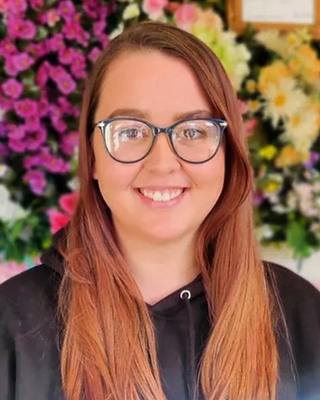 Hannah O'Neill
Counsellor, BACP
Verified
You might be struggling with suicidal thoughts, shame, feeling depressed, feeling constantly anxious and on edge. You might have a combination of these along with other issues that you need to work through. What you're feeling might have been triggered by a traumatic, life altering event or you might not know why you're feeling this way. Counselling can help from lots of different starting points. You don't have to be at rock bottom to seek help or maybe that is where you are and that is okay too. You've taken the first steps to search for a counsellor. I know it takes a lot of courage, sometimes all you've got.
0151 453 1796
Office is near:
Ellesmere Port
CH65
& Online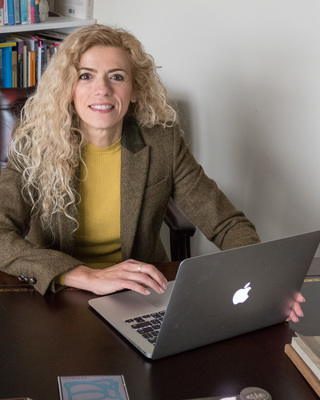 Dr Maria Katsarou-Makin
Psychologist, PsychD, CPsychol
Verified
Discover the Power of Talking-How often do you have the need to TALK to somebody and what stops you is what they might think?We all go through periods during which we feel alone, not understood and that is perfectly fine.Other times, we may need to change things in our lives and we don't know where to start. Asking for help can be difficult too. These are the times when a Professional can be your sounding board, with a compassionate, non-judgemental and safe attitude can offer you an opportunity to discover new perspectives, new possibilities. Stop suffering in silence... You have more power to change things than you think you have.
01204 803058
Office is near:
Ellesmere Port
CH65
& Online
Sandra Phillips
Estelle Dooley
Hannah O'Neill
Sue Antrobus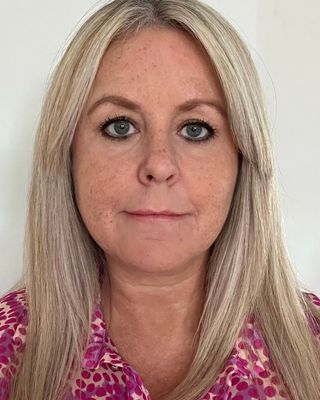 Gina Clark
Counsellor, MBACP
Verified
Hello and welcome. Are you currently struggling or finding life difficult? Feeling anxious or overwhelmed with your thoughts or feelings? Maybe you are grieving having lost a loved one? Or wanting to find a solution to past or present difficulties? Perhaps you are not sure why you feel the way you do, but feel stuck and unsure how to move forward? It can feel daunting asking for help, so my aim is to make you feel at ease. I am a warm, genuine, empathic Person Centred Counsellor, Who can help you to make sense of whatever you are experiencing at your own pace.
01352 872289
Office is near:
Ellesmere Port
CH65
& Online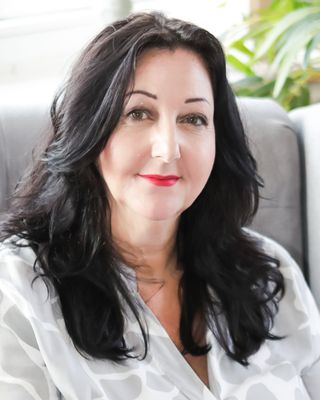 Estar Wells BSc (Hons) GMBPsS Dip.Couns Reg. MBACP
Counsellor, MBACP
Verified
Life circumstances and relationships have been changing in our world lately and this is sometimes hard to process for individuals and for couples. I am a qualified, experienced and.. very human.. therapeutic counsellor registered with the BACP, BPS and NCS. I work with individuals and couples both online and face to face through my private practice Counselling Choices.
01352 860061
Office is near:
Ellesmere Port
CH66
& Online
---
See more therapy options for
---
Female Counsellors
Does it matter what gender my therapist is?
In general, this is not an important factor, as there is no relationship between a therapist's gender and their efficacy. Some clients, however, prefer to see therapists of a particular gender, whether due to their own past experiences with men and women, or ingrained beliefs about how people of different genders think and behave. Exploring the roots of such preferences and considering what one wants to address in therapy can help someone determine whether their therapist's gender truly matters to them.
Should I see a female therapist?
Many people—not just women—prefer to see a female therapist, either because they believe that a woman will be able to relate to their specific challenges (for example, sexism in the workplace) or because they imagine feeling more comfortable disclosing sensitive information to a woman. Such beliefs may not turn out to be accurate, however, and adhering too rigidly to a gender preference can at times hinder a client from finding the best therapeutic match.
Do therapists get specific training to help with women's concerns?
Therapists are trained to provide care to clients of any gender. However, some therapists—both men and women—may pursue additional training in feminist therapy, gender-specific issues, or women's mental health. Female clients may wish to ask prospective therapists whether they have received specific training in the client's primary area(s) of concern, or whether they have worked extensively with women on issues similar to their own.
How can I inquire about a therapist's experience in treating women?
It's OK—even encouraged!—to ask a therapist directly whether and how often they have treated women in the past, or whether they have treated women dealing with the client's most prominent concern(s). Competent therapists will be happy to share their educational background, preferred treatment modalities, and prior client experience to help an individual find the therapist best suited to their needs.