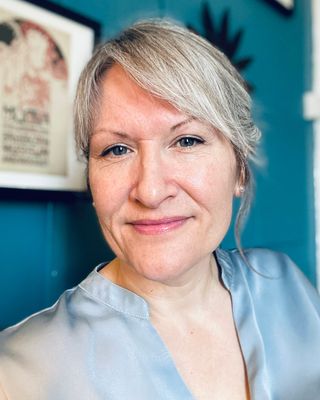 Linda C. Nordlund
Counsellor, MBACP
Verified
Some of you will approach counselling as a way of becoming unstuck from a continuous and repetitive loop that is detrimental for your wellbeing. Some may feel it is a last resort having reached a place of apathy towards life. Some again, will want to explore and understand themselves in context of who they are, why they think, feel and act in a certain way, and whom they wish to become. ​This will be a journey where you choose direction and speed.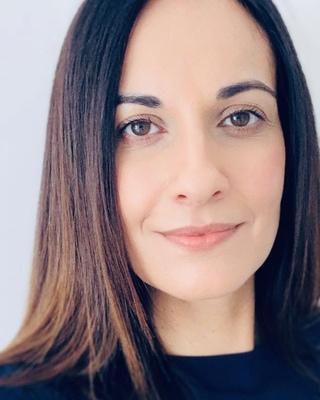 Dr Kiran Spence
Psychologist, PsychD, HCPC - Clin. Psych.
Verified
I am a highly skilled Clinical Psychologist with 19 years experience working in the NHS within adult mental health and physical health services. I am collaborative and flexible in my approach, drawing on a range of approaches to ensure therapy is best suited to your individual needs and goals. I aim to support you to develop an understanding of your difficulties, and develop the necessary strategies to make the changes needed to work towards your goals and values in life.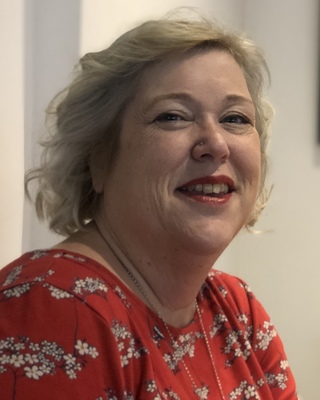 Helen Whitworth
Counsellor, MBACP Accred
Verified
1 Endorsed
Occasionally it helps to review and reflect on life's pathway. It can be hard to do this by ourselves, our friends and family may feel too close to confide in. It can be helpful to explore our feelings and emotions in a safe, non-judgmental environment, I can provide this in a relaxing, quiet therapeutic space in Devizes. I have 15 years' counselling experience with a deep interest in working with; bereavement and loss; with military families and veterans experiencing PTSD; with young people with additional needs such as autism, ADHD and ADD. I work in an integrated style with a special interest in Compassion Focused Therapy.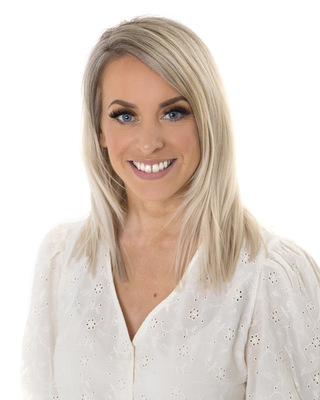 Lucinda Stirton
Counsellor, MBACP
Verified
Life can be difficult, and humans are complex beings. It's not surprising we can end up feeling unhappy, lost or overwhelmed. Dealing with emotions is an important part of self-care and counselling can equip you with the awareness and tools to be kinder to yourself. People often choose to have therapy when things go wrong, but you don't have to be in crisis.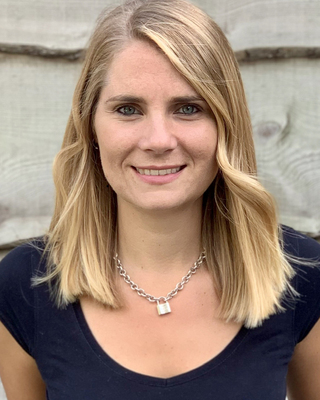 Dr Emma Hartley
Psychologist, PsychD, HCPC - Clin. Psych.
Verified
I am a highly skilled Clinical Psychologist with over 14 years experience of working with adults in the NHS. I have specific expertise in working with people with trauma related mental health conditions such as PTSD, childhood trauma, domestic violence, dissociative difficulties and psychosis. I work with clients to gain a greater understanding of their difficulties and to develop strategies to support them to move forwards with their goals and reclaim their life.
Office is near:
Devizes
SN10
& Online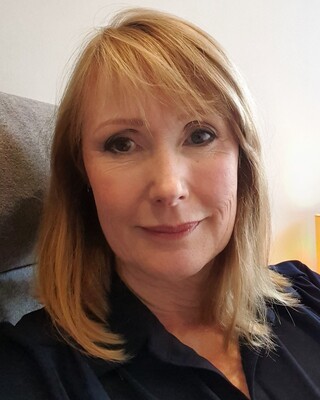 Annette Moore
Counsellor, MBACP
Verified
1 Endorsed
If now is the right time to talk about something that is troubling you, please contact me. It may be that you are struggling with feelings of anxiety and low mood. Perhaps you have experienced loss or trauma and need to talk about this or maybe you just need to make some changes in your life. I understand that this step is not always an easy one, but I will listen without judgement and offer a safe, supportive environment to enable you to talk freely. Talking together can help to clarify things and find a way through. I welcome clients from all backgrounds and life stages, from young adulthood through to later life.
01249 477733
Office is near:
Devizes
SN10
& Online
Pamela Humphryes
Counsellor, MBACP
Verified
I work predominantly with clients with complex PTSD, PTSd or PTS and/or neuro-diversity/ADHD/Childhood-Adolescent Developmental Trauma/Military Service or life in general. We can feel psychologically and emotionally dysregulated, unable to control our emotional response / triggers, leaving us feeling angry/anxious/depressed/overwhelmed or shutdown. By helping you to regulate your nervous system, chronic stress activation can be reduced, allowing the mind and the body to think and perceive situations and events differently, which helps us to feel safe and secure. Less reactivity, leads to improved mental health.
07518 615308
Office is near:
Devizes
SN10
& Online
Gemma Mason
Psychotherapist, MSc, MUKCP
Verified
I approach working with clients as meeting the individual within their current situation. I hold a non-judgemental position and offer unconditional acceptance. I work with a diverse population but I am unable to offer access to my practice room for wheelchairs
07723 492916
Office is near:
Devizes
SN10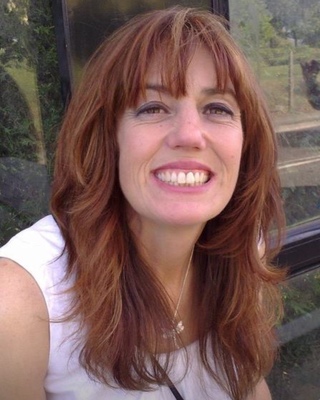 Tina Hoar Counselling Services
Counsellor, DCounsPsych, MBACP
Verified
Are you or your child struggling? At times we can all experience anxiety, stress, depression, feeling sad, anger or family or relationship issues which make us feel alone. Sometimes we can become trapped by this and feel unable to move forward, whatever age we are! If this is you, you are not alone. The most up to date statistics tell us, 30% people will experience anxiety or depression at some point in their lives especially in wintertime Together we will seek to understand the problem you are facing whether this is caused by current issues or events from your past. We will find new ways and skills to deal with your feelings.
01249 479882
Office is near:
Devizes
SN10
& Online
Naomi Greenwood
Psychotherapist, UKCP Trainee
Verified
Our true nature is free, flowing, wild and energetic. Childhood traumas create defences, because our survival instinct was so strong it protected us at all costs. The cost is our experience now, disconnection from our-self, our body, others, life. Resulting in difficult relationships, low self-esteem, anxiety, depression and self harming behaviors. The decision to come to therapy is a brave one, it is a statement to yourself and the Universe that you no longer want to just survive, but to live with more ease, connection and aliveness. The therapeutic relationship encourages this life force energy, giving space for wholeness to grow.
01225 435184
Office is near:
Devizes
SN10
& Online
Not accepting new clients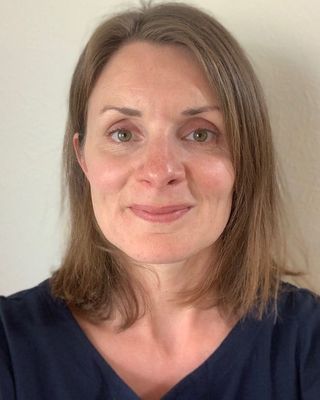 Clare Maddocks
Psychologist, PhD, HCPC - Clin. Psych.
Verified
Hello! My name is Clare. I have worked in the NHS for the last 14 years. I qualified as a Clinical Psychologist in 2012. I have practical experience of working with long term health conditions (e.g. Chronic Pain, COPD, Diabetes, Chronic Fatigue Syndrome, HIV), anxiety, low mood, obesity, sexual health, PTSD, depression, relationship difficulties, stress and burnout. I offer telephone and online appointments (via Zoom). Please email me if you have any questions or if you would like to arrange a 15 minute free consultation to discuss how I may be able to help.
01225 430673
Office is near:
Devizes
SN10
Not accepting new clients
Linda C. Nordlund
Pamela Humphryes
Tina Hoar Counselling Services
Open Couch Counselling
Dr Bishnu Upadhaya
See For Miles Ltd
Psychotherapist, MBACP
Verified
Psychotherapeutic counselling sessions can help with your mental health needs which require regular maintenance. At See For Miles our sensitive, yet challenging approach to counselling is strengthened through developing a strong working relationship between therapist and client, encouraging those to move from where they are now. Enabling clients to explore their own options, reach their own decisions and to act upon them accordingly, making effective decisions which lead to positive changes in their attitude and/or behaviour.
01793 236533
Office is near:
Devizes
SN10
& Online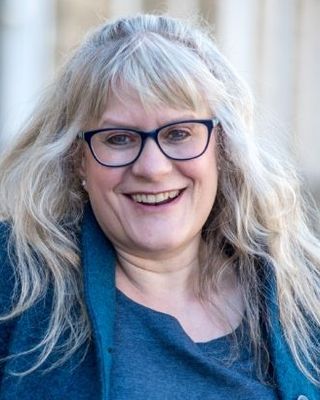 Women's Time Counselling
Counsellor, DCounsPsych, MBACP
Verified
I am an Integrative Counsellor & Embodied Therapist who supports women of all ages, with the wide range of issues women encounter through all phases of life, such as mental wellbeing, relationships, neurodiversity, cultural pressures & responsibilities, trauma and loss. I also support women with self-esteem, confidence, making a meaningful life and personal growth. I help you to feel safe, understood and supported, to help you make sense of what has happened, find ways to cope, look at choices, help you feel more in control and less overwhelmed, help you feel more connected with yourself, and live more positively.
07588 730928
Office is near:
Devizes
SN10
& Online
---
See more therapy options for
---
How can I find a therapist in Devizes?
Search for nearby therapists or counsellors by inputting your city, town, or suburb; or postcode; or a provider's name into the search bar. From there, you can filter providers by the issues they treat, cost, insurance, gender, and other factors to find providers who are well-suited to your needs. To navigate between locations within the same country, enter a new city or postcode into the search bar.
Learn more about
how to find a therapist
.
Is online therapy a good option?
Therapy conducted
online
or over the phone can be just as effective as in-person therapy, as long as there is a strong alliance between the client and the therapist. To find a therapist who provides telehealth services to clients in your area, click "Online Therapy" on the directory homepage and search by your city or town or your postcode.
What's the difference between a psychologist, a therapist, and a counsellor?
Therapists, psychologists, and counsellors are all licensed mental health professionals. In many countries, psychologists have earned a doctoral degree. The terms "therapist" and "counsellor" are used somewhat interchangeably, but generally therapists offer longer-term, mental health care, while counsellors offer shorter-term care that may focus on one domain, such as marriage, career, or academic challenges.
What type of therapist is right for me?
Clients should consider factors such as insurance coverage and their primary reason(s) for seeking therapy to determine the type of professional best suited to their needs. Someone struggling with mental health challenges such as depression or anxiety, for example, may wish to seek out a clinical psychologist or therapist, while someone navigating career obstacles or marital upheaval may benefit from seeing a counsellor who can offer short-term, targeted support.
Is everyone in the Psychology Today Therapy Directory a licensed therapist?
The Psychology Today directory lists providers who offer legitimate mental health services to the public, including psychologists, psychiatrists, social workers, and counselors. Many have been licensed by the country where they practice; providers whose license or primary credential has been
verified by Psychology Today
are signified by a "Verified" symbol. Some clinicians or organizations provide services for which their state or country does not offer licenses, such as pastoral counselling. They may be selectively included without the "Verified" seal.
What type of therapy is right for me?
The
type of therapy
best suited to a particular individual depends on several factors, including their primary reason for seeking therapy, their preferred timeline (some therapy types last for a set number of sessions, while others are open-ended), and their personality and preferences—some may prefer a more structured approach. For many individuals, multiple types of therapy could provide a good fit.
Is online therapy cheaper than in-person therapy?
Many therapists charge the same amount for online therapy as they do for in-person therapy—though clients may still find this cost-effective if it cuts down on their transportation costs. Health insurance plans often offer equivalent coverage for online and in-person therapy; indeed, in many places, they are legally required to do so. Text-based or on-demand therapy apps may be cheaper than traditional one-on-one psychotherapy; however, the practice may be less effective and is not likely to be covered by insurance.