Julie DeLuca Counselling, Training and Supervision
Psychotherapist, MBACP
Verified
If you're reading this, you may be looking at taking the first steps towards counselling. Talking therapy is for anyone, whether you're going through a bad time or experiencing emotional problems that you may find difficult to resolve on your own. Many of us find it easier to cope after engaging in therapy. I also work with people who want to achieve their objectives personally or relating to the workplace, whether it's to managing self-esteem or working towards professional goals. We'd work together in helping you reach your potential and to become more positive and directional.
Waitlist for new clients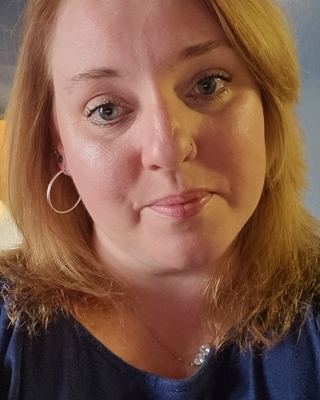 Calming Minds Soothing Souls Therapies MBACP
Psychotherapist, MNCS Accred
Verified
Counselling/ Psychotherapy: Effective counselling reduces confusion, allowing you to make effective decisions leading to positive changes in your attitude, behaviours & overall well-being. The ultimate aim of counselling is to enable you to make your own choices, reach your own decisions & go forward with a greater sense of clarity & self-management. Hypnotherapy & mindfulness can be introduced as a type of complementary therapy in which hypnosis is used to create a state of focused attention and increased suggestibility during which positive suggestions are made to rid you of emotional blockage. Mindfulness keeps us focused
0161 850 4018
Office is near:
Bury
BL9
& Online
Waitlist for new clients
Sarah Kilcullen
Psychotherapist, MBABCP
Verified
1 Endorsed
I became a therapist because I like people - I like to understand their stories and how that has brought them to where they are. When you are feeling stuck because of anxiety or depression it is usually pretty difficult to believe anyone would want to listen. Well I do. I want to help you discover and explore the events, thoughts, feelings, and patterns of behaviour that have made you feel trapped so that you can make changes. Imagine being able to see your friends, attend events, even just sleep, without anxious or self critical thoughts wearing you down. That is what therapy with me can offer.
0161 696 1411
Office is near:
Bury
BL9
& Online
Not accepting new clients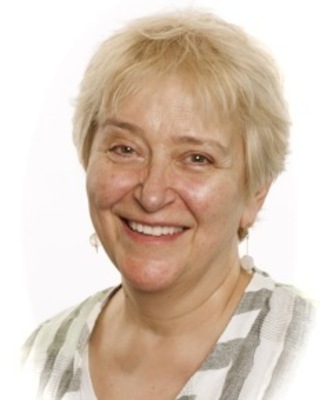 Diane Judith Adderley
Psychotherapist, MUKCP
Verified
I am a qualified psychotherapist, life coach, trainer and supervisor, with over 20 years experience in private practice. I work with adults who may be encountering life's stressors to a greater-than-usual degree or may be struggling to find their way forward in a diverse range of circumstances. These may be from personal or professional sources but usually involve our own, perhaps not very helpful, habitual ways of dealing with such difficulties - we all can revert to old habits in times of trouble. I am available to do both short- and long-term work according to need.
01890 230083
Not accepting new clients
Sheeba Ehsan
Psychologist, PsychD, HCPC - Clin. Psych.
Verified
I am a Chartered Clinical psychologist (HCPC registered), providing assessment and therapy in Manchester. I have over 20 years of experience working with a range of psychological presentations e.g. anxiety, depression, OCD, personality disorder, trauma, PTSD etc. I have worked with adults, young people and families. If you are looking for that individualised, tailored approach look no further, give me a call to see if I can help you. The initial consultation is free of charge as I believe it is important to find the right therapist for you.
0161 850 7995
Office is near:
Bury
BL0
& Online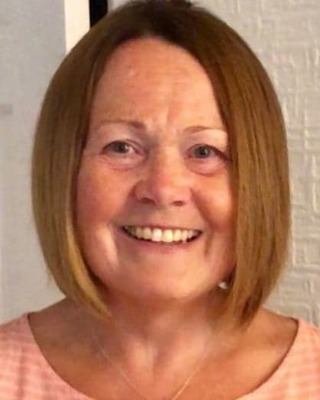 Amanda Lloyd
Counsellor, MBACP
Verified
I am a counsellor and registered general nurse specialising in occupational health, and my priorities have been about the physical and psychological care of my patients and clients. I use the biopsychosocial model to support clients' biological, psychological and social experiences and issues. I listen to why the client feels they need therapy, and we discuss the most appropriate way forward which may include, for example, CBT or solution-focussed therapy. I am welcoming and trustworthy and my approach to clients is irrespective of gender, sexual orientation, race or religious beliefs.
Lesley Nance
Counsellor, MNCS Accred
Verified
Does it feel to you like no matter how hard you try, you can't seem to shift how you are feeling and you are overwhelmed by it all? Change is possible and there is a way through. Imagine if you woke up this morning and everything feels right, and you are able to make sense and take control of what is going on, allowing you to live your life free from limitations. It may not be easy, but you can begin to feel that life has more meaning and that you are experiencing healthy wellbeing again.
0161 524 6358
Office is near:
Bury
BL9
& Online
---
See more therapy options for Bury
---
Open Relationships Non-Monogamy Counsellors
Open relationship counselling in Bury for open relationship non-monogamy clients

If you are looking for help with open relationship in Bury or for a Bury open relationship non-monogamy counsellor, these professionals provide open relationship therapy in Bury and counselling for polygamy and polyamory.