Waitlist for new clients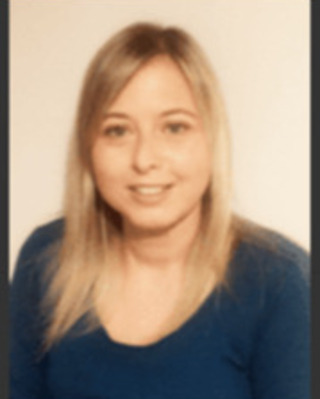 Dr Amanda Walker
Psychologist, PsychD, HCPC - Clin. Psych.
Verified
1 Endorsed
Hello, I am Amanda and I am a Registered Clinical and Chartered Psychologist who is experienced in working with adults and young adults. For the past 14 years I have worked within a number of NHS and private settings. I have vast experience of working with a range of common psychological issues including depression, anxiety, trauma and interpersonal/ emotional difficulties. I specialise in Trauma (PTSD) and working with adults with emotional/interpersonal problems linked to childhood. Within my work I utilise several therapeutic approaches which reflects the breath of my training; these include Cognitive Behavioural Therapy,
01283 387965
Burton-on-Trent
DE13
& Online
Waitlist for new clients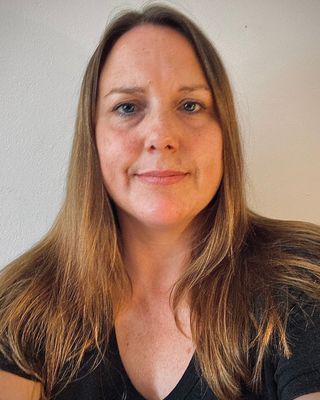 Laura Atkins
Psychotherapist, MSc, MBACP
Verified
Whether you know what problems you want to address or if things just don't feel right, talking to someone can help. Together we can identify and work to overcome the issues that are creating difficulties or distress. As an integrative therapist I use a variety of trusted therapeutic modalities, which are tailored to your personal needs, including cognitive behavioural therapy (CBT), attachment theory and person centred therapy. I provide a safe environment where you can talk openly without judgement, with a friendly down to earth therapist to achieve emotional and psychological wellbeing.
01543 398938
Burton-on-Trent
DE13
& Online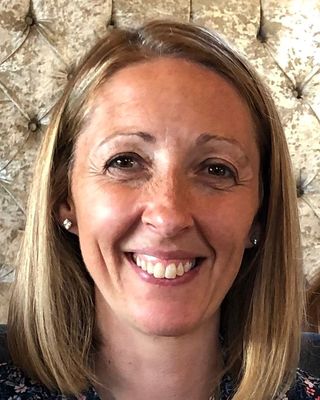 Jo Lawson Counselling
At times life can become difficult and challenging and you maybe experiencing overwhelming feelings and struggling to know what to do. This may be impacting your day to day life and could be due to, but not limited to, stress, anxiety, low self-esteem, anger, relationship struggles, the impact of loss or traumatic events. Acknowledging this and letting go of elements which no longer benefit you may not be easy. I understand this and also recognise by contacting me you have reached a point where you would like some support, therefore I aim to respond to your enquiry promptly.
01283 372511
Office is near:
Burton-on-Trent
DE13
& Online
David Everett
Psychotherapist, MSc, MBACP
Verified
If you, or someone you care about, is experiencing difficulties in life, it can be helpful to talk with a highly-skilled and experienced professional who can help to navigate through these moments. As a psychotherapist registered with the BACP, I provide a compassionate and safe space for you to explore these issues in a non-judgmental manner.
01246 959055
Office is near:
Burton-on-Trent
DE13
& Online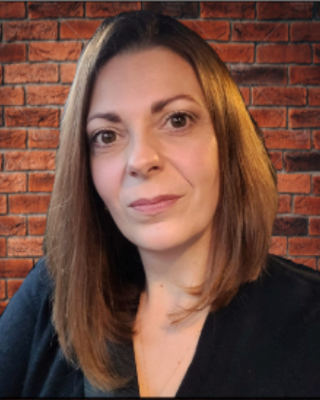 Samantha Bosworth
Psychotherapist, MSc, MBACP
Verified
1 Endorsed
Sometimes we experience difficulties in our lives, whether that be individually or in our relationship. As an Integrative Therapist working with individuals and couples, we can work together to explore those individual or relationship difficulties at whatever pace you feel comfortable with. Working in an integrative way means I am able to tailor your therapy sessions to your needs and goals combining a variety of modalities including, Person-Centred Approach, Cognitive Behavioural Therapy and Attachment Theory.
01283 387280
Office is near:
Burton-on-Trent
DE13
& Online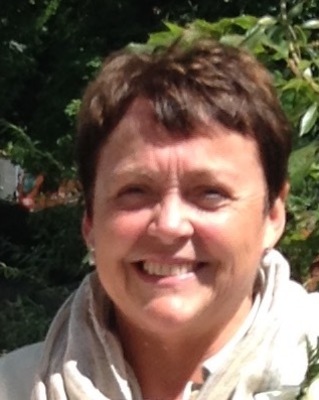 Tracey Adams
Psychotherapist, MSc, MUKCP
Verified
Hi I am a UKCP accredited psychotherapist and clinical supervisor working in the Derby area. I have over 30 years experience working within Forensic and Mental Health Services both within the public and voluntary sector including Civil Service and the NHS. I hold an MSc in Integrative Psychotherapy however I have extensive CPD training, which I integrate within my practice including Hypnotherapy, EMDR, Group Analysis and in more recent years with the expansion in neuroscience research I have trained in Comprehensive Resource Model (CRM).
07889 510099
Office is near:
Burton-on-Trent
DE13
& Online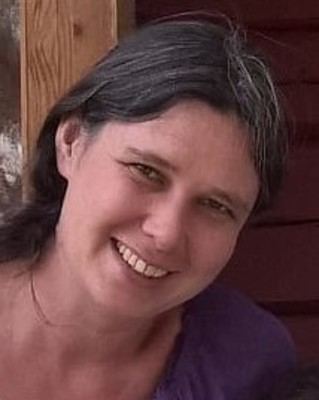 Eila Ghrayeb
Psychotherapist, MSc, MBACP Accred
Verified
I offer acceptance, respect, and a safe, confidential place for you to be heard, and to figure out answers to the questions and problems you're struggling to cope with. If you are struggling with relationships or have a hard time trusting and developing your own decision-making abilities, managing emotions, stress levels, intrusive thoughts, and unwanted habits, I can help through developing a clearer understanding of yourself, and steps you can take towards change so that you can live according to what's important to you.
01332 985669
Office is near:
Burton-on-Trent
DE13
& Online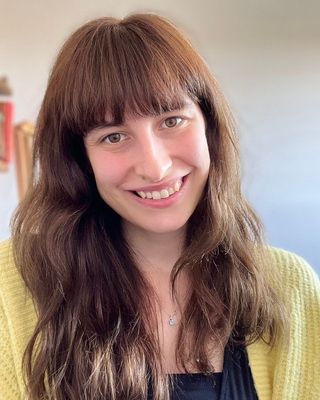 Catherine Kniveton
Psychotherapist, MA
Verified
Hello I'm Catherine , a highly experienced EMDR therapist & Psychotherapist. I provide a safe confidential space with compassionate & empathetic support: I am here to listen. I know it can be scary to reach out for support particularly if its the first time. Feel free to contact me regarding any questions about therapy, myself, your goals or concerns. Sometimes it can be too difficult to talk, I have specialisms in EMDR and Art Therapy. CK Therapy works in partnership with Music, play and person centred therapists if you have any interests in these I can support you. I am registered with the Health and Care professionals council.
07730 569162
Office is near:
Burton-on-Trent
DE14
& Online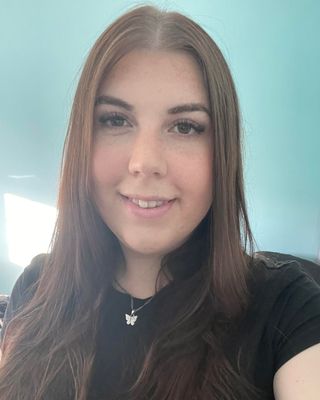 Abbie Thompson
Psychotherapist, MBACP
Verified
I am an Integrative Psychotherapist with experience working with a wide range of issues such as Anxiety, Depression, Bereavement and Relationship Difficulties. I currently work with both adults and adolescents. I can offer integrative theory to best suit to your needs and offer the best therapeutic approach; this can include CBT techniques, Psychodynamic therapy, and the Systemic approach. I have experience working with young people in residential care, in particular children with ASD, ADHD and personality disorders. I can offer both face-to-face and online/telephone appointments.
01530 442990
Office is near:
Burton-on-Trent
DE13
& Online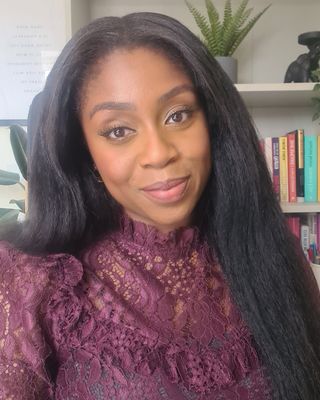 Dr Victoria Uwannah
Psychologist, PsychD, CPsychol
Verified
Therapy is a safe space to explore some of the confusing or difficult thoughts and feelings that arise throughout life's challenging phases. Major life transitions, relationship issues, bereavements, self-esteem, low mood or anxiety - these are all themes that are worthwhile addressing in therapy. Additionally therapy can be an investment into understanding yourself further; what causes you to think and act in certain ways as this is the gateway to facilitating meaningful and long-lasting change.
020 3962 2429
Office is near:
Burton-on-Trent
DE14
& Online
CBT for Healthy Minds ( Caroline Bottrill )
Psychotherapist, MSc, MBABCP
Verified
I'm a professional and caring Psychotherapist with 14 years experience of helping my clients overcome emotional distress and mental health difficulties. I understand the pressures of modern day life and will work with you collaboratively to achieve a happy, healthy and content life. If you are feeling anxious, fearful, low or alone, please do not suffer in silence, as my services can provide you with a helping hand. I specialise in all areas of mental health, and have spent 12 years working with GP practices offering private therapy services. I have spent 2 years working in a private rehab hospital for addiction.
0121 817 3868
Office is near:
Burton-on-Trent
DE13
& Online
---
See more therapy options for Burton-on-Trent
---
Borderline Personality (BPD) Counsellors
What is the most successful approach to treating borderline personality disorder?
Dialectical behavior therapy (DBT) is considered the gold standard of treatment for
borderline personality disorder
. An evidence-based treatment, it addresses the extreme emotional reactivity, the relationship difficulties, and the acts of self-harm that create so much distress for BPD patients. DBT is a comprehensive program that includes both regular individual psychotherapy sessions and weekly group sessions of skills training.
What happens in treatment of borderline personality disorder?
Treatment typically consists of weekly individual therapy sessions that last an hour and group skill-focused instructional sessions that may last up to two hours. Patients are typically given homework "assignments" in which they are asked to practice in their daily life the skills they acquire in therapy. Patients also keep a diary tracking their emotions and impulses as a way to know which situations are most problematic and to help them gain control over their own behavior. Difficult situations and feelings are typically reviewed in therapy sessions and more constructive solutions found.
What kinds of problems does BPD treatment help with?
DBT was initially developed to dampen the self-destructive impulses of chronically suicidal patients. It is now the treatment of choice for borderline personality disorder, a serious condition marked by extreme emotional reactivity, relationship instability, and self-injurious behaviors. Treatment of BPD helps patients tolerate the flux of emotions without acting on them, often with a specific focus on tolerating negative emotions. DBT addresses the core problems of BPD—fear of abandonment, low self-esteem, and impulsivity.
What is the goal of treatment in borderline personality disorder?
The goal of treatment for borderline personality disorder (BPD) is to relieve the extreme emotional distress that patients experience—to curb their emotional reactivity, to minimize their inclination to self-harm, and to reduce their impulsivity. Toward these ends, patients are not only taught an array of new coping skills and techniques for emotional regulation, they are given opportunities to practice them. Another major goal of treatment is interpersonal effectiveness; patients learn and problem-solve ways to effectively communicate in relationships, especially how to ask for what they need as a way to minimize hurt feelings.