Online Therapists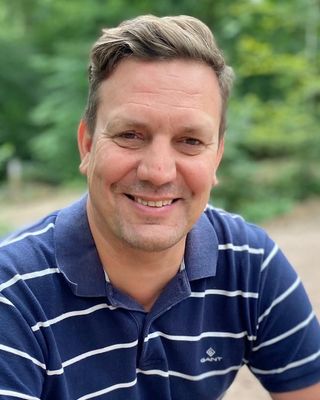 Toby Gray
We all have times in our life when we suffer. This can take a myriad of forms such as depression,
anxiety
, grief, negative patterns of behaviour or a lack of meaning and purpose. The list is endless. Sometimes we cannot see a way out and need help. Psychotherapy can provide this help by creating a safe and compassionate space to explore our experience. By listening and empathising at a deep level I can allow you to fully engage with your difficulties, at a pace that is right for you. This is a collaborative journey that ultimately leads to more freedom, and contentment. All you need to bring to sessions is curiosity and openness.
Anna Greenslade
Psychotherapist, MSc, BABCP Provisional
Verified
Hi! I'm a CBT Therapist, specialised in children, adolescents/teenagers and young adults (ages 8-25). I work with depression, trauma and
anxiety
-related disorders (e.g. excessive worry, OCD, social
anxiety
,
panic
attacks, health
anxiety
, separation
anxiety
, phobias, self esteem). I have experience in psychiatric hospital, schools/colleges, youth work, CAMHS, mental health organisations. Mental health is the foundation of effective functioning, so I provide a safe space to explore your inner world and empower you with strategies to become your own therapist. Find out more via my website: www.cbtwithanna.co.uk
Alex Jurgensen
Psychotherapist, MSc, MBACP
Verified
I believe that life is filled with challenges and obstacles for a reason; that these have inherent in them a great potential for personal growth and transformation that only becomes manifest once we face our problems and endeavour to understand them. The first step towards overcoming our sorrow is to listen to what it has to tell us: the lesson that it is here to teach. Nonetheless, most of us do not have the presence, nor the guidance, nor the knowledge of how to provide our difficult thoughts and emotions with the space that they need. This lack of space is what leads to increased
anxiety
, depression, as well as low self-esteem.