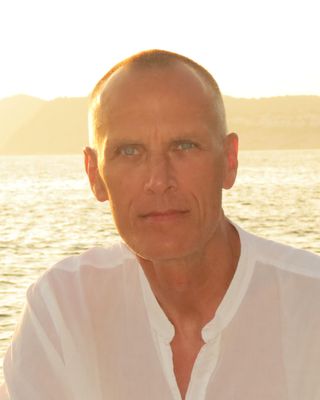 Russell William Kendall
Counsellor, MSc, MBACP Accred
Verified
I appreciate how difficult it can be to start counselling. What can prompt an enquiry can differ from one person to another. For some there may be a long standing desire to talk to a counsellor, and maybe now just feels right. For others there maybe something that has happened in their life such as a breakdown in a relationship or a loss in their life that prompts a contact to be made. Alternatively, they may be consumed by feelings such as depression, anxiety, fear, anger or resentment. At times like these counselling can be helpful and offer much needed support.
01243 974644
Bognor Regis
PO21
& Online
Louisa Tait
Psychotherapist, MA, HCPC-Art Therap.
Verified
I am an Arts Psychotherapist and DDP practitioner with over 14 years experience. When life feels overwhelming or unmanageable therapy can provide a safe space in which feelings and thoughts can be shared confidentially and without judgement. By exploring concerns you have and working with words and creative exercises difficult feelings can be untangled, understood and healing can occur. This can give you the feeling of confidence, strength and freedom, feel more in control and restore a sense of balance in your life.
01260 541232
Bognor Regis
PO22
& Online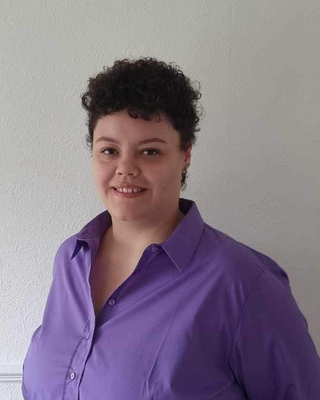 Silke Malham-Anderson
Counsellor, MBACP
Verified
2 Endorsed
I had never thought of what my 'ideal client' was before answering this. I appreciate that as individuals, there could be many things you want to work and the issues can and will change. I would try be as helpful and accommodating to any person who is seeking help. I would also hope that as a client, you would be patient to the process and willing to commit to it counselling for a longer time. That a client would be open and honest with me. Also that clients understands that I don't believe my role as your counsellor is to fix you or your life. I have limits in what I can offer despite trying my best to help in what ways I can.
01243 973493
Bognor Regis
PO21
& Online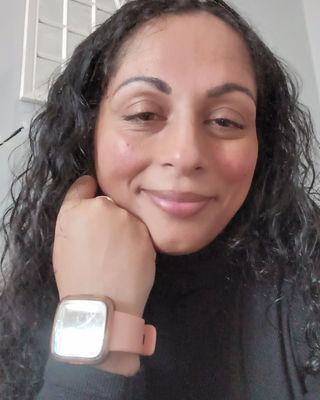 Shameem Slow
Psychotherapist, BACP
Verified
I have a specialist interest in working with people who have suffered or are suffering abuse. Abuse can happen to anyone, any gender any age any type such as physical, emotional, sexual and even financial. I will create a safe environment where it is warm and non judgemental. I will be open and genuine so we are able to work towards growth, change and your full potential. We can do this by talking, or creatively by art or a sand tray, which can bridge what is going on in the unconscious to the conscious to then become aware of what may be holding us back.
01903 947009
Bognor Regis
PO22
& Online
Waitlist for new clients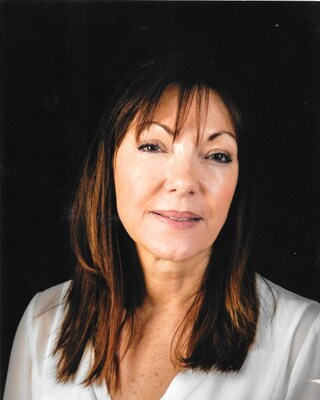 Maria Yates(Pottle)
Counsellor, DCounsPsych, MBACP
Verified
Welcome. You may be here because of a period of crisis or for support to manage a longer term issue. Finding a balance between work, relationships and family can be difficult especially in these challenging times. Through our work together I can help you gain an increased sense of well-being, control and resilience. There are many reasons why we reach out for help in times of confusion and pain and you do not have to be alone.
01243 957006
Office is near:
Bognor Regis
PO21
& Online
Waitlist for new clients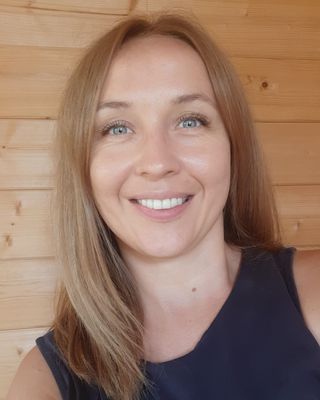 Agata Norris Counselling
Counsellor, MA, MBACP
Verified
I am an integrative counsellor based in Partridge Green, Horsham, West Sussex. I work with children, young people and adults in non-judgemental and empathic way. I believe that we are ALL different and equal and we have the potential to change. In a safety of therapeutic process you can, at your own pace, find your answers, feel heard and heal. By exploring your unique life experience I can help you to gain an understanding of your patterns of behaving and relating with others. This exploration will lead to increased self-awareness and self-acceptance and to taking control of your life.
01403 907159
Office is near:
Bognor Regis
PO20
& Online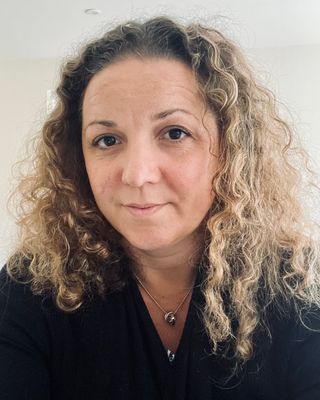 Liz Castle
Counsellor, MA, MBACP
Verified
We all have times when life seems challenging or our past catches up with us. This can be an overwhelming and isolating experience and I believe that to navigate through these periods, we need to find a space for ourselves and a supportive, open and constructive setting. I offer a safe, friendly, professional environment that challenges and supports you as we work together to process your thoughts, feelings and fears. I strive to help you achieve a sense of relief and well-being, as well as presenting you with the opportunity to work towards change and understanding.
01243 212069
Office is near:
Bognor Regis
PO21
& Online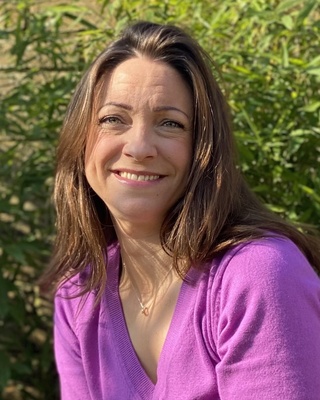 Ellie Simpson
Psychotherapist, MNCPS Accred
Verified
I am a Humanistic counsellor and psychotherapist working with adults and young people in the Chichester area offering long and short term therapy. I work face to face in my therapy room, offer walk & talk sessions and online session. You may be struggling with your thoughts, your feelings, your behaviours, and your life situation at the moment. Not knowing how to overcome these difficulties can feel overwhelming. I can help you explore this in order to empower you, to make the necessary changes to live a more fulfilling life.
07497 401218
Office is near:
Bognor Regis
PO21
& Online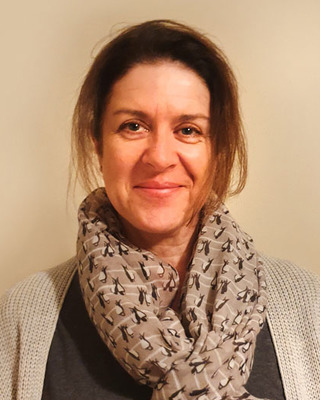 Alison Cassy
Counsellor, MBACP
Verified
Life can be challenging and whilst we may often cope well, we sometimes need extra support from someone trained to help and unrelated to our lives. I am an Accredited psychotherapeutic counsellor, experienced in supporting individual and couple clients with a wide range of personal and relationship issues in my private practice, through the NHS and for Charitable organisations. I specialise in working with trauma, sex offending issues, out of control or compulsive sex and pornography behaviours and other paraphilias. I offer a totally non-judgmental, confidential space to safely explore your current difficulties.
01243 957232
Office is near:
Bognor Regis
PO21
& Online
Rory Belfield
Counsellor, MA, MBACP
Verified
1 Endorsed
You have taken the first step of your next chapter by searching this Directory! Seeking support through counselling is not an easy thing to do; I can be there to help and support you to make a change in your life. I'm a qualified Integrative counsellor/therapist and I can offer you a safe space to be heard. I use a warm and empathic approach combining different elements of therapy to create a safe and confidential space to explore any issue that may be of concern to you. You have the answers and solutions to issues that are causing you concern at the moment, we can work collaboratively together to look at and unlock these for you
020 3375 2207
Office is near:
Bognor Regis
PO22
& Online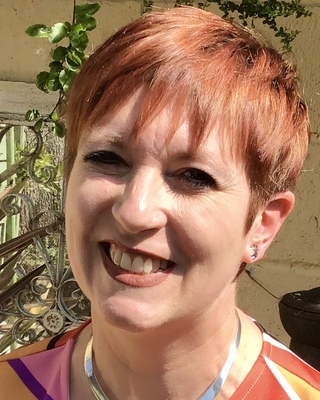 Becker Cox
Counsellor, BACP
Verified
I've been where you are now, looking for a therapist and not sure who to choose! Deciding to have therapy and choosing who to embark on the journey with can be a daunting prospect. But, you've taking the first step to sharing your difficulties and that's a great start. Having had my own therapy I know how important it is to find the right therapist. I offer a safe, welcoming space for you to share what is happening for you. I won't judge or tell you to do things. I will support you with the choices you make. I offer appointments from 8am to 8pm and may be available at short notice.
07480 487766
Office is near:
Bognor Regis
PO21
& Online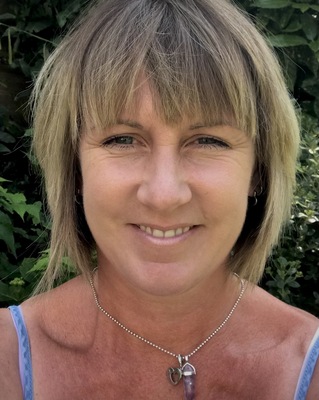 Caz Anderson
Counsellor, MBACP
Verified
It's Time For You! Are you always there for everyone else, and now need someone to be there for you? Then you have come to the right place! We all need help sometimes, and taking the first step of asking for help is often the hardest. I know, because I've been there too. You need time for yourself. How can you be there for others if you are feeling burnt-out? Have you suffered a loss or bereavement? Are you feeling low and anxious? Whatever difficulties you are facing, my job is not to diagnose you, give you advice, or tell you how to fix things. My job is to be by your side as we explore ways to help you find your own answers.
01243 974676
Office is near:
Bognor Regis
PO21
---
See more therapy options for Bognor Regis
---
Men's Issues Counsellors
Is therapy for men different than it is for women?
Therapeutic treatments and types are the same for men as they are for women, with the same protocols followed and the same strategies employed. Discussing one's feelings and emotions is an integral part of most therapies, and some men find doing so more challenging. Therapists can help clients through the process; some specialize in treating men for this reason.
How do you encourage a man to go to therapy?
It's helpful to express your concern and love for the person while framing therapy as a tool for improving their life. Offering specific examples of how an individual's behavior affected either himself or others should be done with compassion and with empathy. It may be useful to devise a game plan—breaking the process down into parts, such as finding a therapist, making appointments, and looking into insurance coverage.
How can men prepare for therapy?
Men can prepare for therapy by approaching the process with an open mind, being willing to talk about their challenges, and giving treatment the time to work. Before a session, an individual may want to reflect on how they've felt since the last session and what's happened in their lives. It can be useful for men who struggle to recall their emotional states to write down notes between sessions about their response to a given event or how they were feeling at a particular time.
What should men know about the process of therapy?
One of the most common reasons men don't seek therapy is the notion that there's something wrong with them if they do. Men should know that just because they're seeking therapy doesn't mean they're mentally ill or damaged in some way. In the same way people work on their bodies through exercise or a craft through practice, therapy can be a way to improve the mental and emotional skills needed to be productive and effective partners, employees, and people in all realms of life.