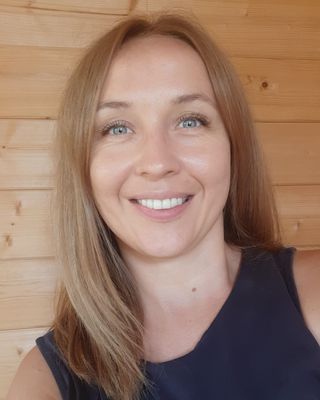 Agata Norris Counselling
Counsellor, MA, MBACP
Verified
I have a special interest in conflict, trauma and
transgender
.
I am an integrative counsellor based in Partridge Green, Horsham, West Sussex. I work with children, young people and adults in non-judgemental and empathic way. I believe that we are ALL different and equal and we have the potential to change. In a safety of therapeutic process you can, at your own pace, find your answers, feel heard and heal. By exploring your unique life experience I can help you to gain an understanding of your patterns of behaving and relating with others. This exploration will lead to increased self-awareness and self-acceptance and to taking control of your life.
01403 907159
Office is near:
Bognor Regis
PO20
& Online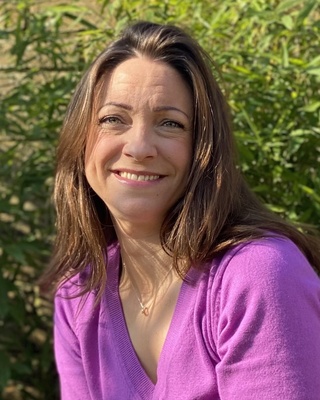 Ellie Simpson
Psychotherapist, MNCS Accred
Verified
I am an ally of the
LGBT
+ community.
I am a Humanistic counsellor and psychotherapist working with adults and young people in the Chichester area offering long and short term therapy. I work face to face in my therapy room, offer walk & talk sessions and online session. You may be struggling with your thoughts, your feelings, your behaviours, and your life situation at the moment. Not knowing how to overcome these difficulties can feel overwhelming. I can help you explore this in order to empower you, to make the necessary changes to live a more fulfilling life.
07497 401218
Office is near:
Bognor Regis
PO21
& Online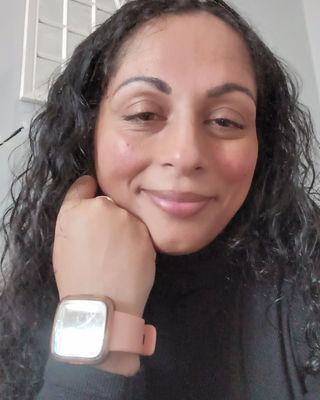 Shameem Slow
Psychotherapist, BACP
Verified
I have a specialist interest in working with people who have suffered or are suffering abuse. Abuse can happen to anyone, any gender any age any type such as physical, emotional, sexual and even financial. I will create a safe environment where it is warm and non judgemental. I will be open and genuine so we are able to work towards growth, change and your full potential. We can do this by talking, or creatively by art or a sand tray, which can bridge what is going on in the unconscious to the conscious to then become aware of what may be holding us back.
01903 947009
Bognor Regis
PO22
& Online
Jaye Donnellan
Psychotherapist, MBACP
Verified
1 Endorsed
Hello, I'm Jaye, a BACP registered therapist experienced in working with domestic abuse and sexual violence, relationship difficulties, childhood/ developmental trauma and abuse, sexuality and gender identity, stress, anxiety, depression and self-esteem. It can feel like a huge leap reaching out for support when you're finding it difficult to make sense of who you are, or the world around you. If you are struggling to move forward from your experiences I can walk beside you, helping you feel less alone or fearful.
01243 212052
Office is near:
Bognor Regis
PO20
& Online
Sam Wright
Counsellor, MBACP
Verified
Are you struggling with issues and can't see which way to turn? Feeling overwhelmed? Facing life-changing situations? I am a Psychotherapeutic Counsellor, working in private practice providing face-to-face, telephone and online individual counselling. Counselling provides a safe and confidential space into which you can bring issues which may be leaving you struggling, anxious and conflicted. Talking to someone outside your immediate circle, who can offer an objective perspective on your situation, can help you to feel heard, recognise patterns of behaviour, and work things through without fear of reprisal, judgement or guilt.
01243 952144
Office is near:
Bognor Regis
PO21
& Online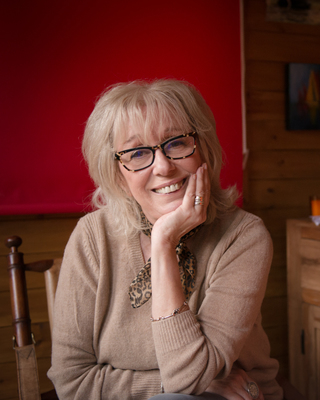 Lana Kelleher Counselling
Psychotherapist, MBACP
Verified
My job is to help you look after your emotional and mental wellbeing in a safe, confidential and non-judgemental environment. We will work together to understand and clarify your concerns, explore your difficulties and identify meaningful and lasting changes you would like to make in order to improve your life. My job will not stop there as I will empower you to achieve your goals, find your own solutions to your problems, develop your own strengths and skills that you can use when dealing with life challenges.
01243 957263
Office is near:
Bognor Regis
PO22
& Online
Catherine Burnard
Counsellor, BACP
Verified
Hello and welcome. I'm a fully qualified Psychotherapeutic counsellor, and a registered member of the British Association for Counselling and Psychotherapy (BACP). I offer individual, couples counselling, I'm also qualified to work with children (8 years and up). More recently I have included Ecotherapy to my services, sometimes referred to as walk and talk therapy. These sessions are outdoor therapy sessions in various scenic locations. My practice is located in Southbourne, Emsworth.
01202 125798
Office is near:
Bognor Regis
PO22
& Online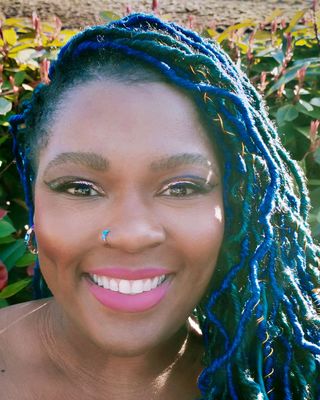 Shari A. Jessie - Supernova Psychotherapy
Psychotherapist, MSc, MBACP
Verified
1 Endorsed
No matter what brings you to the process of looking for a therapist, welcome! Counselling shouldn't be a copy and paste experience; you feeling seen and heard in the therapeutic relationship we share is my top priority. You take the lead in what we do together, and I will adapt my practice to meet your needs. I celebrate difference and have held space for clients from all backgrounds and expressions. I recognise the impact of oppression and marginalisation and aim to provide an environment where you can feel safe to discuss any issue. No issue is too big or too small, and I will accompany you through that exploration.
01243 974652
Office is near:
Bognor Regis
PO22
& Online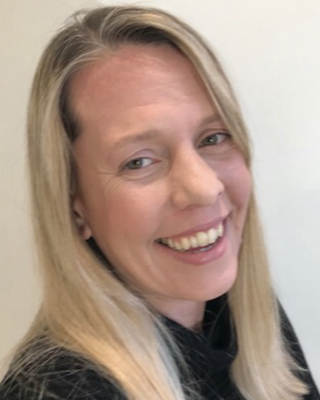 Dr Hannah Graydon
Psychologist, PsychD, HCPC - Couns. Psych.
Verified
Registered counselling psychologist with over 10 years experience of working with people with a range of difficulties from mild to severe and enduring. As a counselling psychologist I draw upon a variety of evidence based models in order to support you in the most effective way. Trained in humanistic, psychodynamic, CBT , mindfulness and EMDR. This means I can deliver treatment that is specifically designed for your needs. Experienced across a variety of settings (young people's services, charities such as Mind, NHS), I currently work in the NHS and run a private practice for adults and young people.
01243 974684
Office is near:
Bognor Regis
PO20
& Online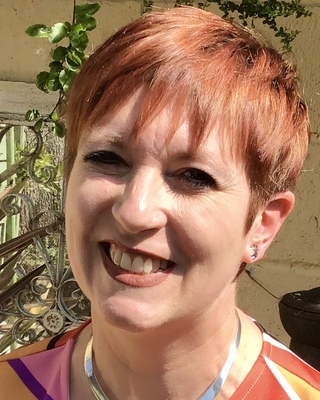 Becker Cox
Counsellor, BACP
Verified
I've been where you are now, looking for a therapist and not sure who to choose! Deciding to have therapy and choosing who to embark on the journey with can be a daunting prospect. But, you've taking the first step to sharing your difficulties and that's a great start. Having had my own therapy I know how important it is to find the right therapist. I offer a safe, welcoming space for you to share what is happening for you. I won't judge or tell you to do things. I will support you with the choices you make. I offer appointments from 8am to 8pm and may be available at short notice.
07480 487766
Office is near:
Bognor Regis
PO21
& Online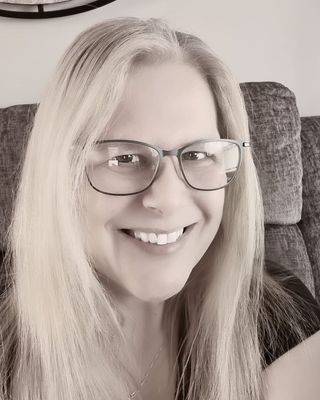 Shelley Lamprell-Josephs
Psychotherapist, MBACP
Verified
I have 30 years experience in trauma, loss, bereavement and chronic illness. I have my own counselling practice, I am also a Clinical Supervisor and lead an Adult Counselling Service for a large charity (trauma / abuse sector). I believe that every human being is unique, and deserves compassion and non-judgement at all times. I use an integrated approach, which means that I assess your individual needs and work with the right therapy for you. I offer short or long term therapy in a safe, caring environment. I am fully insured, hold a current DBS (Police Check), as well as being a registered member of BACP and accredited NCS member.
01243 957318
Hosts group in:
Bognor Regis
PO21
& Online
---
See more therapy options for
---
LGBTQ+ Counsellors
Do LGBTQ-affirmative therapists receive special training?
Yes. Many therapists who practice LGBTQ-affirmative therapy have completed specialised training, either during their degree programme or as continuing education, to learn the core principles of affirmative therapy and how to best support their LGBTQ clients; some have received certifications in LGBTQ-affirmative therapy. Prospective clients should inquire as to a clinician's background and training to ensure a good fit.
Why might I want to see an LGBTQ-affirming or LGBTQ-friendly therapist?
Queer and gender-non-conforming individuals frequently experience bias and marginalisation in day-to-day life. Working with a therapist who understands these unique challenges, as well as accepts and affirms their identity, can help LGBTQ clients feel safe and supported during therapy—allowing them to better navigate their relationships, mental health, and anything else that they wish to explore during therapy. It is important to note that many therapists can be effective in their work with LGBTQ+ individuals, even in the absence of specific training or background knowledge. The most important component in therapy is the alliance between therapist and client, and this alliance can exist between individuals with very different backgrounds.
How can I find an LGBTQ-friendly therapist?
You may wish to inquire about a therapist's expertise with your specific challenges or concerns—depression, for example, or relationship strife—as well as their past experiences treating LGBTQ+ clients. Prospective clients may also ask whether a therapist has obtained additional training and/or certification in LGBTQ-affirmative techniques.
How can I inquire about a therapist's experience with LGBTQ issues?
Prospective clients should feel empowered to directly ask therapists whether they have received training or been certified in LGBTQ-affirming therapy; competent therapists will be happy to explain their educational background and preferred approach(es) to help a client find the best match for them. Clients may also wish to ask how a therapist has treated clients with their particular challenges in the past and what they expect treatment to look like.
Are all the therapists listed in the LGBTQ directory themselves members of the LGBTQ community?
While therapists may choose to disclose their sexual orientation or gender identity in their profiles, the LGBTQ directory features not only those who have shared this information but also those who assert specialised training or experience in providing support to queer individuals, couples or families.