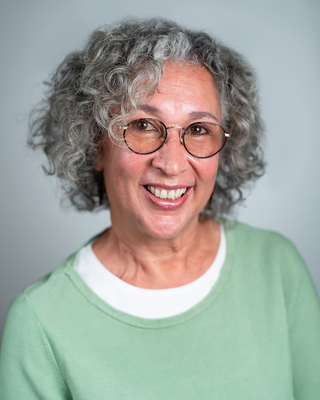 Michelle Harrison-Lee
Counsellor, MBACP Snr. Accred
Verified
Hello, my name is Michelle, As a counsellor and psychotherapist, I am all too aware of just how daunting taking that initial step towards counselling can be. The mere fact that you are reading this now means you are just a phone call away from putting that right. While we sometimes turn to a friend or family member in our hour of need, it is when the problem lies with our nearest and dearest that we should consult with a professional.
07481 345693
Office is near:
Beckenham
BR3
& Online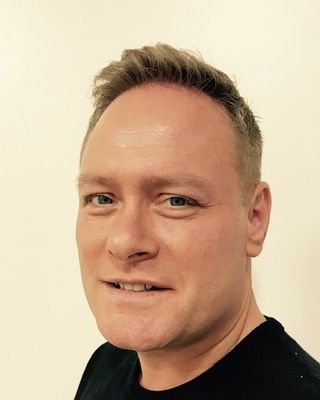 Tony Donohue Med. Ba (Hons)
Psychotherapist, MBACP
Verified
Text/Call. Having been a client myself in the past, I have a strong appreciation of how difficult and painful life can be at times and the benefits of being able to explore what is going on for you in a totally non-judgmental, deeply empathic and confidential space, which is for you and you alone. I am an integrative counsellor and psychotherapist which means I am qualified and experienced in working with a range of strategies, techniques and modalities, depending on your specific needs. The therapeutic relationship we will share is central to the work we will do together in order to help you explore and resolve your issues.
Carlos McCormack Rodriguez
Counsellor, MBACP
Verified
I am a psychotherapist and counsellor, I am a member of the British Association for Counselling & Psychotherapy, and I adhere to the high standards and ethical framework for this membership. I provide a supportive, non-judgemental and confidential space for you which is compassionate, understanding, professional and focused. People I work with have stated that in working with me they have experienced improvements in their life, from increased emotional robustness, mental strength to a stronger sense of self, confidence and self esteem with increased awareness and improvements in their relationships with partners, family and friends.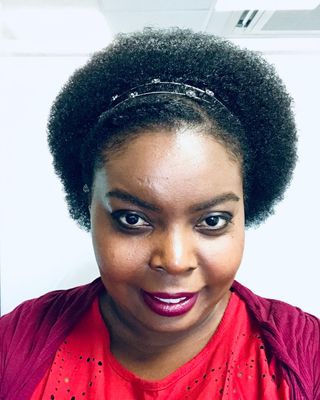 Patience Destiny
Psychotherapist, MBACP
Verified
I'm a qualified Psychotherapist / Integrative Counsellor with over 13years' experience. I offer short & long-term therapy. I work with your whole-being towards your wellness; exploring your lived experiences & current issues, towards your desired goal. I'm curious about your creative interests & incorporate them into your therapeutic experience.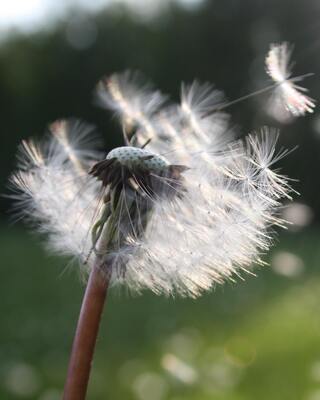 Revive Therapy
Psychotherapist, MBACP
Verified
Are you struggling with anxiety, depression, trauma, grief/loss or relationship difficulties? At Revive Therapy we provide a warm and inviting space for you to explore your challenges and changes that you want to make in your life. Our sessions are non-judgmental, where you are free to be yourself and to discover your potential. We understand that life can be challenging at times and that we all go through periods of difficulty. Whatever the issue that you are facing, you are not alone. Revive Therapy is experienced in supporting our clients to make that transformational change.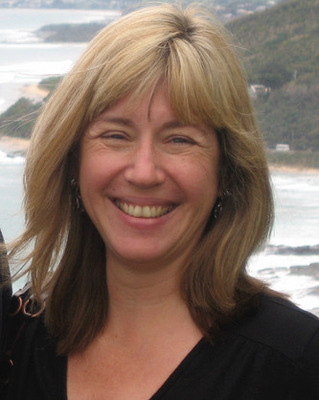 Irena Trnka De Benedictis
Psychotherapist, MA, MUKCP
Verified
I work on line providing a friendly and confidential service. I believe on line work is successful, efficient and encourages free and intimate communication. No need to travel. I value and offer face to face sessions when permitted. I have 15 years of experience in both psychotherapy dealing with complex problems and counselling offering help with day to day difficulties. I can help with anxiety, stress and depression as well as lack of purpose and feelings of meaninglessness. I assist with family and relationship difficulties and conflicts, including providing couples counselling. 3 key words: kindness, diversity and compassion.
Not accepting new clients
Monika Wieliczko
Psychologist, HCPC - Clin. Psych.
Verified
You have been feeling tense and overwhelmed for no apparent reason, although everything 'seems fine' on the surface and people often tell you that you were lucky in life. It might be that you don't quite know where your emotional and physical reactions are coming from. As if your mind and body have a life of their own. It might seem you have it together all the time but it takes so much energy to keep things going. This never-ending sense of internal pressure feels exhausting but you are not quite sure how to get out of the cycle. You might be confused about who you really are, what is your true self.
07450 088466
Office is near:
Beckenham
BR3
Not accepting new clients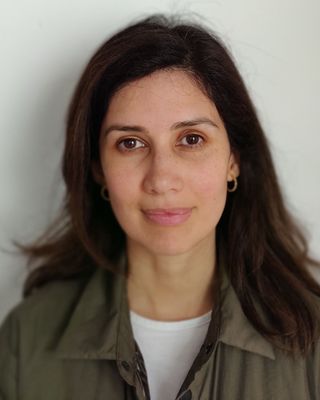 Sarah Reid
Psychotherapist, MA, HCPC-Art Therap.
Verified
I am a fully qualified Art Psychotherapist registered with the Health and Care Professions Council (HCPC) and the British Association of Art Therapist (BAAT). I work with children, adolescents and adults. Art psychotherapy is a form of therapy that uses art making as a way to express yourself as well as speaking. I aim to create a space where you feel safe, respected and supported to explore and process difficult feelings, as well as discover how to live life to the fullest. The therapeutic relationship is at the heart of my practice, based on trust to grow confident to explore feelings, experiences and relationships.
020 4538 3872
Office is near:
Beckenham
BR3
& Online
Mamta Ward
Counsellor, MNCPS Prof Accred
Verified
Welcome. It can feel difficult to start with counselling, so let me start by saying the work we do will be guided by your own choices and needs. You can express these in a confidential space of emotional safety and we can explore what is happening for you and better understand it. Together we can define and move towards your goals at a pace that suits and feels safe to you. I work with low mood, sadness, anxiety, depression and feelings of being overwhelmed.
07401 206254
Office is near:
Beckenham
BR3
& Online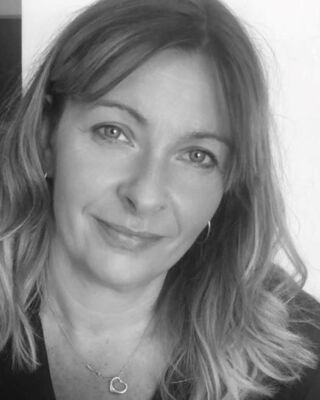 Charlotte Denton
Counsellor, MA, MBACP
Verified
Hello. My name is Charlotte Denton and I'm a qualified integrative counsellor with a Masters in Counselling and Psychotherapy Practice. I can offer short, long term or single sessions online or in person in the Bromley area. I will be led by what is important to you and the goals you would like to achieve by coming to counselling. It's a collaborative process but the counselling session is yours. It is a safe, non-judgemental, confidential space where we will find a greater understanding of yourself, which can assist you in making clearer decisions for your future. I am a member of the BACP and an accredited member of the NCS.
020 8059 2349
Office is near:
Beckenham
BR3
& Online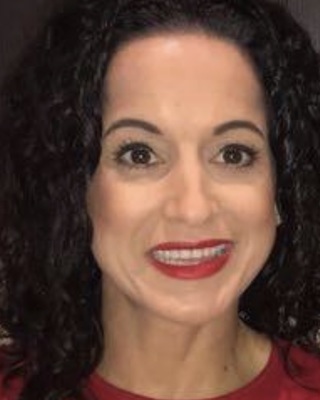 Simone Sheikh
Psychotherapist, MSc, MBACP
Verified
People usually seek therapy because they have reached a crisis point in their life and are struggling to cope alone. This can lead to feeling stuck or creating unhelpful behaviour patterns to cope which present them from living life to their full potential. We often feel confused, anxious, depressed, emotionally numb or trapped in our past without clear goals in life or clear identity. I can offer you a safe space to explore better internal understanding which promotes self awareness, personal growth and inner peace which enables you to feel full of hope and clarity to achieve personal success.
07480 533783
Office is near:
Beckenham
BR3
& Online
Revive Therapy
Monika Wieliczko
Mamta Ward
Milton Sattler Therapy
Michelle Qureshi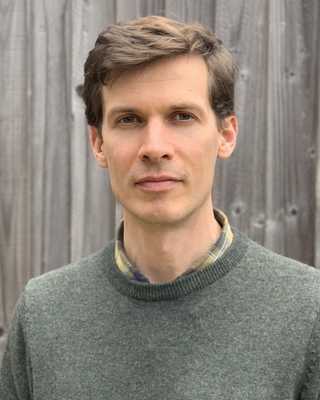 Chris Elcombe
Psychotherapist, MUKCP
Verified
I am a qualified relational psychotherapist and counsellor, offering both short- and long-term therapy for individuals and couples. I know from my own experience how powerful the therapy space can be for processing painful thoughts and feelings, and exploring ways in which we feel stuck, in confidence and without judgment. I am practised at working with anxiety, depression, low self-esteem, and relationship issues. But whether you're struggling with something specific, or you can't put your finger on what's wrong, I can help you feel more equipped to deal with life's challenges, and more comfortable in your own skin.
020 4530 8393
Office is near:
Beckenham
BR3
& Online
Dr Anthony Theuninck
Psychologist, PsychD, AFBPSsS
Verified
I'm an experienced senior clinician within the NHS with a wide range of trainings and experience in mental health care. I have worked for over 15 years in secondary mental health care services and a specialist NHS family therapy service. I offer both short and long-term psychotherapy. I have experience in working with people with a wide variety of relationship and mental health problems.
020 3835 3180
Office is near:
Beckenham
BR3
& Online
---
See more therapy options for