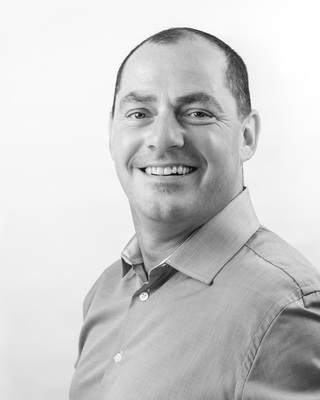 Paul Masters
Psychotherapist, MA, BPC
Verified
1 Endorsed
Hello and welcome. Making the decision to begin therapy or counselling can be anxiety provoking. It is important, therefore, to find the right therapist or counsellor for you, as this is a vital element of the psychotherapeutic process. Finding a therapist or counsellor you feel safe with and with whom you have a sense of connection will enable you to explore the issues. People of all ethnicities and social backgrounds seek therapy for a plethora of reasons, and I welcome patients whatever their culture, ethnicity, nationality, sexual orientation, or gender.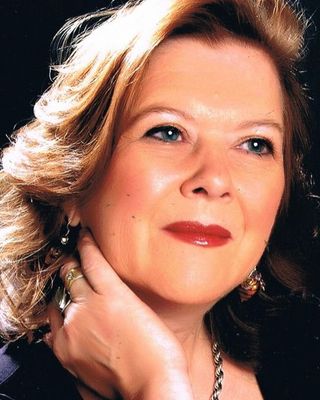 Tizzie Dennett-Short
Psychotherapist, MBACP Accred
Verified
I am a qualified Integrative Counsellor and Psychotherapist MBACP Reg. Accredited in London UK and Banbury Oxon UK. I am a health insurance provider for BUPA, AXA, AVIVA,WPA and Help Musicians also an Accredited Counsellor for The Foundation for Infant Loss. I have many years' personal experience of life's joys and difficulties which means I can truly empathize with your issues, as we work together in total confidence to resolve any anxieties and help build a happier more positive life for you. I am a trained listener. I offer clients remote, one to one and couples counselling in South West London SW11 and Banbury Oxfordshire.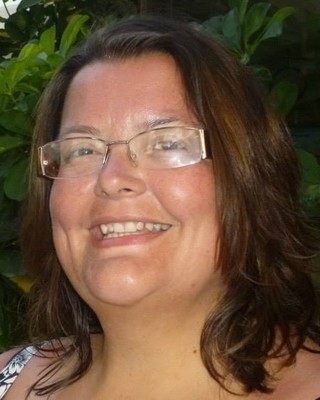 Debbie Wickens
Counsellor, MBACP
Verified
Do any of these feel familiar? a sense of loss, confusion, or not knowing where to turn. Maybe feelings of anxiousness, stress and worry and not knowing how to cope. It could feelings of being judged, misunderstood and alone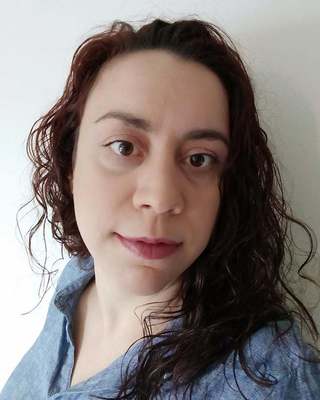 Dimitra Theofili
Psychotherapist, MSc, BACP
Verified
I am a qualified therapist, drawing from approaches such as - Systemic, Dialectical Behavioural Therapy (DBT) and Forensic Psychology. I have a Master Practitioner Advanced Diploma through the National Centre for Eating Disorders (NCFED) who are accredited by the British Psychological Society (BPS). I have extended training in Systemic and family therapy, dialectical behavioural therapy, forensic psychology and criminology (MSc), educational psychology and dyslexia, eating disorders counselling, psychological support for refugees. I am a member of the British Association for Counselling and Psychotherapy (BACP).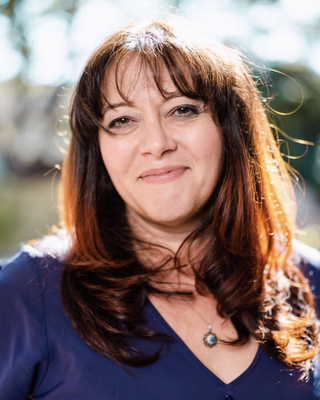 Sophia Papantoniou-McDonald
Counsellor, MBACP
Verified
I offer a calm, confidential and non-judgmental space in which to talk over whatever's troubling you, either as an individual (£55-£60) or as a couple (£70-£75). I am also a clinical supervisor (£60-£65). If there's something on your mind that's getting in the way of you leading your life the way you want to, then we can look at that together to get a good understanding of how it affects you, and the changes you might like to make. (Evening sessions 6-8pm are charged at the slightly higher rate.)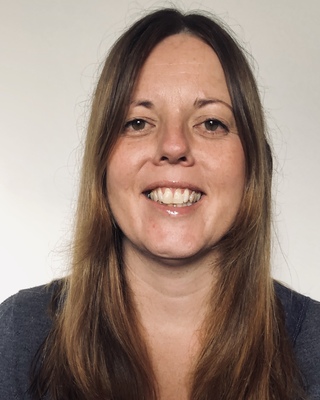 Sam Torgersen
Counsellor, BACP
Verified
Hello and welcome to my profile. As your counsellor, I will join you on your journey, and walk alongside you, as you lead the way. I will offer you a safe, confidential and nurturing space, to help you get a different perspective. Together, we can explore any challenges you may be facing to allow you to make positive changes in your life. People come to therapy for many different reasons but the need to be heard and understood is universal. I can offer you a non-judgemental space where this will be achieved. Therapy will help you regain control and make empowering choices about your feelings, behaviours and relationships.
Rose Tyler
Counsellor, MA, MBACP
Verified
Hello and welcome. I understand that sometimes it can be difficult to talk to friends and relatives about how you're feeling; I offer a non-judgmental, confidential, safe space in which you can explore your experiences and discuss problems and difficulties. Creating the time, attention and focus for you to unpack what's going on in your life and find a way forward.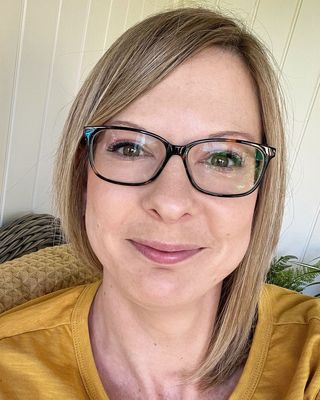 Kelly Grimes
Counsellor, MSc, MBACP
Verified
Sometimes feelings can be overwhelming to hold alone and you might want to share this with someone who is trained to listen, who offers a safe and nurturing space. Changes in your life may have created a loss of the person you once were. Perhaps you feel that you lack purpose and you would like more meaning in your life. You may have conflicting feelings, or what once seemed to make sense may have become confusing. Situations may be familiar, yet uncomfortable and you may be wondering why you can't move forward.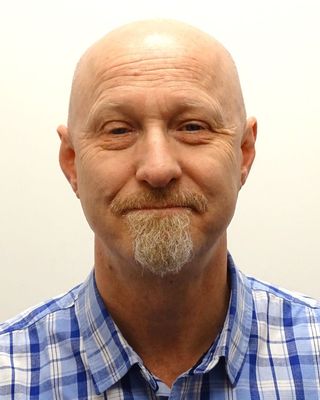 Daniel's Therapeutic Counselling
Counsellor, BACP
Verified
You may have been troubled by something for a while and have tried talking to friends or family, but how you feel hasn't changed. You may be kept awake by anxiety or stress but you can't put your finger on what it is that is keeping you awake. Or in fact you do know what is troubling you but have never been able to talk about it. Major changes in your life may have created a loss within the person you once were. Perhaps you feel that you lack purpose and that everything is hopeless. We as humans are very good at pushing things down inside, locking them in a box and marking them DO NOT OPEN, but eventually the box breaks open.
Not accepting new clients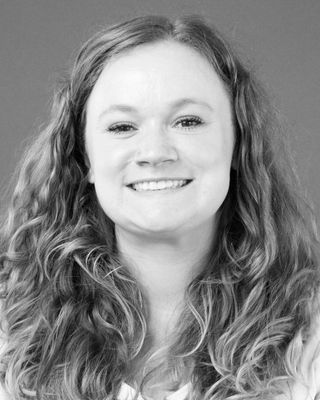 Kay Barltrop
My name is Kay and I am a psychotherapeutic counsellor. I believe that through understanding ourselves better, we can work to resolve the presenting issue as well as build resilience for our future. I believe that the key to successful counselling is through collaboration between the counsellor and the client, working in partnership together to help understand your thoughts and feelings better. In Counselling, we work together to solve problems or areas in your life where you are stuck. You may be aware of the issue or problem in your life, but unsure on how to solve it.
07305 058363
Not accepting new clients
Lucy Clarkson, FdSc, MBACP
Psychotherapist, MBACP
Verified
When life feels messy seeking help takes courage and strength. You might be feeling overwhelmed in your daily life, or experiencing complications in your relationships. Maybe you have experienced a life-changing event like a loss, a divorce, a betrayal, an illness, stress, or a family conflict. Perhaps you're worrying about your son or daughter and need some clarity. I work with adults & young people (16+) wanting to reflect on thoughts, feelings and behaviours, to understand some of the unanswered questions buzzing around our busy minds. In time, things become clearer & positive changes can be made.
Office is near:
Banbury
OX15
& Online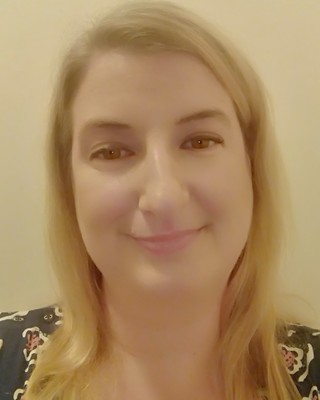 Kate O'Donnell
Counsellor, MBACP
Verified
Hello I'm Kate, I know that taking the first step to come to therapy can be daunting but my aim is to offer you a safe space where you can truly be yourself.
01295 237366
Office is near:
Banbury
OX15
& Online
Lorna Wiggins
Counsellor, MNCS Accred
Verified
Thank you for reaching out - you need not be alone in dealing with difficult feelings or the concerns you have on your mind. Exploring your experiences (past and present) in the safety of a therapeutic relationship can lead to healing, acceptance, and hope of a better future. You can develop trust in your ability to recognize and make choices, become more confident, and feel better about yourself and your situation.
01327 228573
Office is near:
Banbury
OX16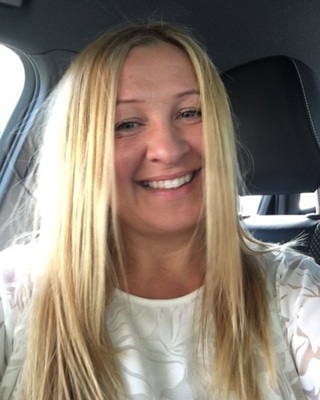 Ewa (Eva) Kearl
Psychotherapist, MBACP
Verified
I am Qualified Integrative Counsellor/Psychotherapist, dedicated to helping every individual thrive in their own way, according to their specific need. Tailored to each individual I use varieties of therapeutic treatments including Person-Centred Therapy, Psychodynamic, Gestalt, Transactional Analyses, Cognitive Behavioural Therapy (CBT), also relaxation techniques.
01869 943671
Office is near:
Banbury
OX15
& Online
Online Therapists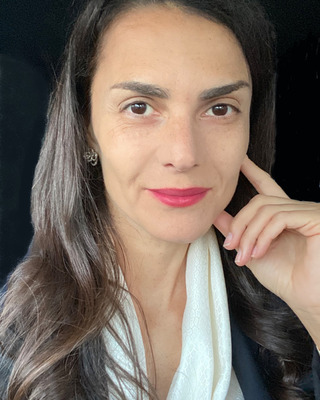 Adriana Giotta
Psychologist, PhD, HCPC - Clin. Psych.
Verified
I specialise in anxiety, depression, low self-esteem, relationship issues,
codependency
, eating disorders, body image discontent, executive coaching and I love helping my clients achieve fulfilment and authenticity.
I am an experienced Consultant Clinical Psychologist, psychotherapist and Certified Schema Therapist providing clients with an integrative, powerful and pioneering approach to personal transformation from the inside out. I am incredibly passionate about understanding people and human motivation. I have been engaged in research, training and therapy for over two decades to explore the most effective ways of helping people heal and thrive in life.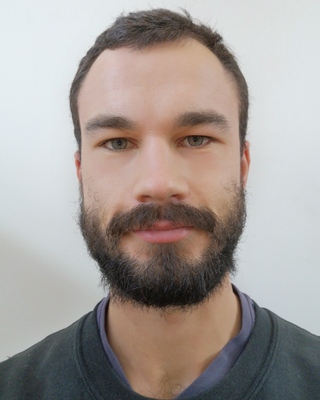 Charlie Maguire-King
Counsellor, MBACP
Verified
I help people who are feeling lost, in pain and increasingly unable to cope. I work with people who suffer from debilitating anxiety, depression and trauma and all of the many manifestations these can have in your life such as alcohol and drug abuse, eating disorders and self harm, relationship difficulties, social anxiety,
codependency
and suicidal thoughts and feelings. Clients I see often, above all else, just want some peace of mind. This often comes alongside self acceptance, healthy relationships with friends and family and a satisfying work life balance.
---
See more therapy options for Banbury
---
Codependency Counsellors
Codependency is a personality style characterized by a need to constantly help others, especially one's primary partner, and especially a person who's addicted. Codependent people usually put aside their own needs in order to try to meet the needs of another person or other people