More Therapists Nearby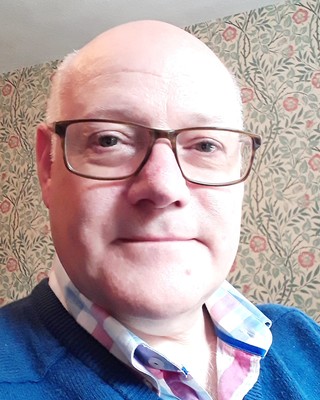 Graham Arnold
Counsellor, MA, MBACP
Verified
Is life getting you down? Do you feel listened to and supported? Are you lonely? Do you sometimes feel you may be acting against your own best interests? Do you wonder where certain patterns of your behaviour come from and why, so much of the time, you feel unable to bring about lasting change in the ways you relate to other people, and to life generally? I believe that the relationships we form early in life are critical to the personality we develop. Some of those early experiences will work to our good, whilst others may be at the root of why we find ourselves struggling, often without realizing it. Self-awareness is key.
Christopher G Kidd
Psychotherapist, DCounsPsych, MBACP
Verified
You come to me because you desire impactive integrative counselling and psychotherapy with aspects of personal coaching and mentoring. My approach is predominately analytical, seeking to identify and treat the causes of symptoms, both conscious and unconscious. Such insights reduce repeated patterns of thinking and behaviours that cause depression, anxiety and other mental health issues. With a background in philosophy, linguistics and the law we use a socratic but person-centred approach which established what you want to achieve before agreeing a bespoke plan for treatment.
Online Therapists
Bogdan Micu
Psychotherapist, DCounsPsych, BACP
Verified
<> <> I also have an interest in financial education, nature, and
spirituality
.
Welcome. <> <> I offer confidential counselling and psychotherapy in Central London, Rickmansworth, Hackney, Peckham, and online. I have some flexibility for those on limited incomes. <> <> Please get in touch to discuss. <> <> I have a depth of experience in helping people with various psychiatric disorders, trauma, and also with issues such as anxiety, depression, relationship issues, sexual problems, sexuality, emotional or physical abuse, stress, life crises, spiritual growth & others.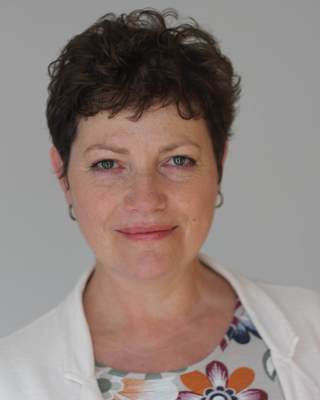 Flora Winchester
Psychotherapist, MA, MUKCP
Verified
Hello, and thank you for reading my profile. Are you looking for long-term, in-depth, psychotherapy? Or do you have a particular issue you need to explore in counselling? Perhaps you're a qualified practitioner looking for a clinical supervisor. I could be that person for you, if we find we are a good fit. Whichever best describes you, my work is underpinned with an understanding of
spirituality
as a personal jorney into the nature of suffering. I think of
spirituality
as a pathway to self-development. Specifically, I work with mindfulness and Buddhist psychology to explore your current state of being, in mind, body and spirit.
Holistic Head Health
Psychologist, PhD, CPsychol
Verified
Holistic Head Health is a private practice by me, Dr. Erika A. Pratte, which provides consultation & psychotherapy. My approach to psychological wellbeing focuses on the whole person & is personalized to you. As a psychologist, I have worked with many people with many concerns, ranging from existential or relationship struggles all the way to psychological disorders such as schizophrenia, OCD, & ADHD. Clients & I may discuss such things as how they experience their struggles, work stress, processing certain experiences, self-development, depression, anxiety, work-life balance, nutrition, medication & supplements, even
spirituality
.