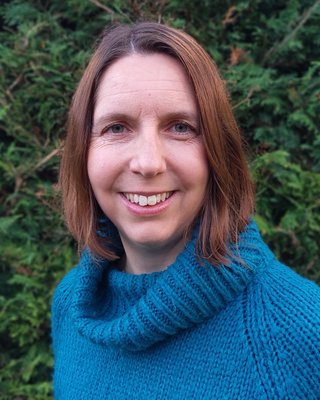 Rachel Sheridan
Counsellor, MBACP
Verified
Counselling can help you work through troubling emotions, thoughts or behaviour. This might include recurring thoughts, anxiety, depression and compulsive or unwanted behaviour. Counselling can also provide a space for those who wish to explore issues from their past including childhood and how these may be impacting them today. Sometimes clients find a few sessions just having the space and time to voice their concerns helps them to clarify things and make connections. Other clients will want to look more deeply into their past and current issues and may require more sessions. I work with individual adults (aged 18+).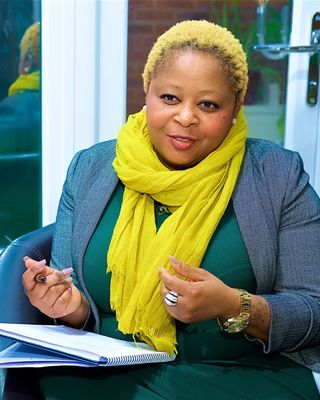 Lindani Moyo
Counsellor, BACP
Verified
I've over 20 years experience of working in the social care industry. I am a BA (Hons) degree Level 6 qualified humanistic person-centred counsellor. I have experience in blended work, working with domestic abuse, trauma, anxiety, sexual abuse and low mood amongst other presenting life challenges. My work is client- centred and thrive towards other approaches when working 1:1 with clients to help suit the individual needs. I also work with substance misuse, individuals who struggle with alcohol and drug misuse following the 12 step programme using solution focused therapy.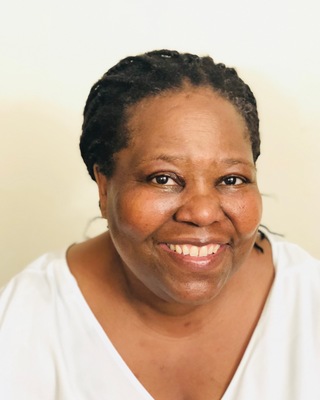 Inclusion Psychologists Limited
Psychologist, PsychD, HCPC - Ed. Psych.
Verified
We are Black Psychologists, Diversity & Inclusion Consultants offering assessments, therapy & coaching services. We are a multidisciplinary team offering counselling, neurodiversity counselling & family therapy. We work with clients from backgrounds, from all over the world & those seeking therapy responsive to their ethnic and cultural needs. We are antiracism experts providing training and assessments in EDI using our Six Stages Conceptual Framework on challenging discriminations & Racism. Providing bespoke training in the areas of diversity and inclusion including special educational needs. Expert witness and negligence claims.
07401 284697
Office is near:
Alton
GU34
& Online
Waitlist for new clients
Helen Drysdale
Counsellor, MBACP Accred
Verified
Looking to make a real change? I offer a friendly, welcoming and safe environment in which to explore your concerns, identify their root causes, evolve your sense of self-worth and gain a greater sense of autonomy. I can help you view your life through a different lens and strengthen your ability to develop resilience when dealing with challenging circumstances. My counselling rooms are in Farnham, Surrey, with nearby parking facilities and links to public transport. I also offer counselling sessions via Zoom, WhatsApp and telephone and work with individuals aged 18 to 80+.
01252 988518
Office is near:
Alton
GU34
& Online
Waitlist for new clients
---
See more therapy options for
---
Christian Counsellors
Why is it important for a therapist to be culturally sensitive?
Therapists and clients don't need to share the same belief system or background to be able to work effectively together, but a therapist whose training includes a focus on cultural competence may be better able to form a therapeutic bond with individuals from a range of backgrounds, as they will have experience in tailoring their approach to each client—and will be prepared to acknowledge and consider the effects of culture, religion, and other factors on each individual.
Why is it important to find a therapist sensitive to Christian values?
Each person brings a unique history and background to therapy, making it important to find a licensed therapist who is trained in a broad range of treatment modalities. In addition, for people who grow up in a faith tradition that strongly influences the way they conduct their everyday life, finding a therapist who understands or shares that background can ease the disclosure of sensitive information and facilitate the therapeutic process. For some clients, a Christian therapist is likely to incorporate faith-based principles into emotional healing techniques.
How do I recognise an effective Christian therapist?
Christian therapists are licensed mental health professionals—holding a master's or doctoral degree in medicine, nursing, psychology, counseling, social work, or marriage and family therapy—who are also familiar with Christian beliefs and values. They have an understanding of the importance that Christian principles play in the lives of individuals and families, which allows them to be especially sensitive to the kinds of struggles that can affect daily functioning. Like all effective therapists, a Christian therapist will have undergone training and certification in a variety of treatment modalities that help people through crises and enable them to master the challenges of life.
Why might someone feel comfortable with a Christian therapist?
While training, qualifications, and experience are always important, research has long established that a strong alliance between client and therapist is a major contributor to therapeutic success. An alliance is likely to be strengthened with a therapist who not only is responsive to questions and concerns but also shares a client's faith and values. Sensitivity to spiritual matters as well as to everyday struggles can provide a welcome sense of safety and contribute to the bond between client and therapist, both of which support the therapeutic process.
Who is included in Psychology Today's directory of Christian therapists?
The directory of Christian therapists includes professionals who have shared their background in their profiles. However, not all therapists choose to disclose this information, and they may not appear in search results for this reason. The directory also shows therapists who indicate that they have extensive experience working with Christian clients, regardless of their own background or religious affiliation.