Counselling in CH65
View cities and counties in CH65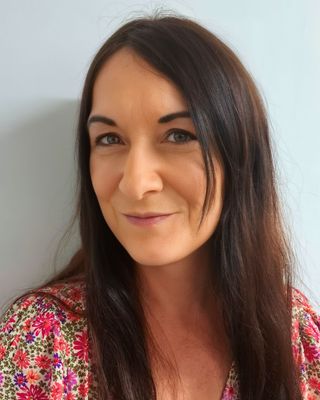 Julia Woods Counselling
Psychotherapist, MBACP
Verified
Are you feeling the impact of life's difficult issues right now? Struggles with finances, work, relationships etc can intensify previous issues, or cause new issues that have a real effect on us every day; anxiety, depression, low motivation, low self esteem, insecurity, loneliness, grief, confusion, abuse, burn-out, overwhelm, it is not easy and yet completely normal to be feeling that way given life's challenges. Its often a relief just to talk and offload about what is happening. I offer a safe non-judgemental space that is uniquely yours to do just that and to help you figure out what's best for you moving forwards.
JHcounsellingservices
Counsellor, BACP
Verified
I am an Integrative therapist and Clinical Supervisor specialising in narcissistic abuse. I have lived experience of narcissistic abuse and childhood trauma and I can work with you to help you understand how your past experiences may be affecting your present behaviours. Through therapy we can unravel your past and start to find new healthy ways of managing your distressing thoughts and feelings so you can make he changes you wish to make.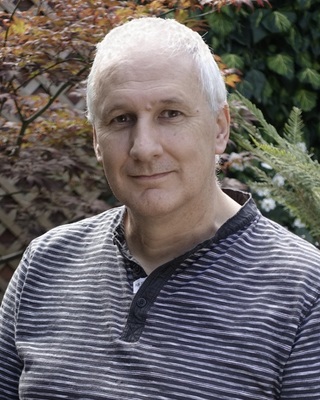 Mark Harrison Counselling
Counsellor, MA, MNCS Accred
Verified
The issues that counsellors face are often complex and deeply personal. My experience of over 10 years in private practice and a third sector organisation has shown me the importance of each person deciding on their own needs and finding their own way through the issues they bring.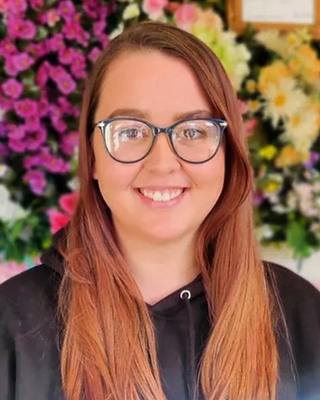 Hannah O'Neill
Counsellor, BACP
Verified
You might be struggling with suicidal thoughts, shame, feeling depressed, feeling constantly anxious and on edge. You might have a combination of these along with other issues that you need to work through. What you're feeling might have been triggered by a traumatic, life altering event or you might not know why you're feeling this way. Counselling can help from lots of different starting points. You don't have to be at rock bottom to seek help or maybe that is where you are and that is okay too. You've taken the first steps to search for a counsellor. I know it takes a lot of courage, sometimes all you've got.
Estelle Dooley
Psychotherapist, MA, MBACP
Verified
Award-Winning 15 + yrs Counsellor/Psychotherapist/Coach See 5* verified Google reviews by visiting my website www.estelledooley.com. I offer a warm, Empathic, confidential space for you to explore safely. With over 15 years of experience working in Mental health, Addiction, Abuse, Loss & more. You will have a deeper understanding of yourself and what has been going on in your life, gaining all the tools you need in the process. You will have newfound Confidence to make the Positive Changes you have been wanting to make in your life leaving you feeling empowered, and strong.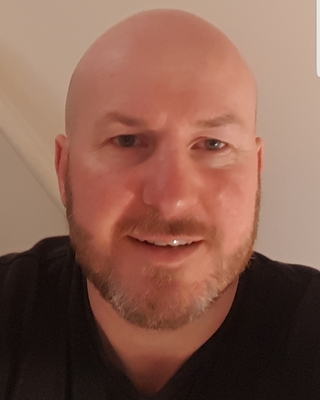 Keith Roe
Counsellor, BACP
Verified
Is this you? Is your mind clouded all the time, have you got 200 things running through your head, do you struggle to concentrate, find it hard to make decisions?   Do you doubt yourself lots, low-confidence, negative thoughts, think more of others than yourself?   Are you living in the past, grieving loved ones, not dealing with your problems, involved in toxic relationships?   Is it time to stop and think about your mental health and wellbeing?
Matthew Kemp
Counsellor, BACP
Verified
1 Endorsed
Is life feeling overwhelming? Are you suffering with anxiety or low self-worth?Have you recently been through a significant change or something traumatic? We can't always prepare ourselves for what life throws at us, so if theres something you've been struggling with or something you'd like the be different, it's the perfect place to explore this. In my time in practice I have specialised in working with people in distress because of bereavement, trauma and anxiety. I work with adults and young people and have a wealth of experience in helping people through loss and significant life changes.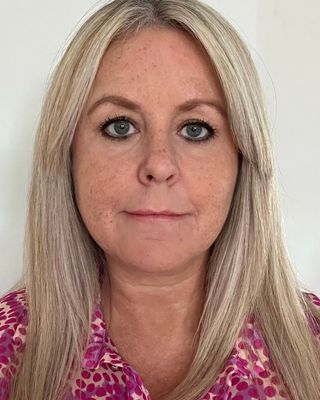 Gina Clark
Counsellor, MBACP
Verified
Hello and welcome. Are you currently struggling or finding life difficult? Feeling anxious or overwhelmed with your thoughts or feelings? Maybe you are grieving having lost a loved one? Or wanting to find a solution to past or present difficulties? Perhaps you are not sure why you feel the way you do, but feel stuck and unsure how to move forward? It can feel daunting asking for help, so my aim is to make you feel at ease. I am a warm, genuine, empathic Person Centred Counsellor, Who can help you to make sense of whatever you are experiencing at your own pace.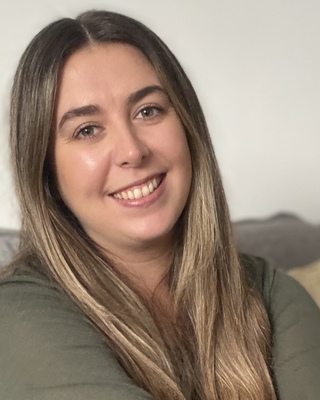 KM Counselling
Counsellor, MSc, MBACP
Verified
I specialise in working with teenagers and young adults who are experiencing varying issues in their lives. Teenagers may be struggling with school, bullying, friendships, anxiety, low mood, depression or grief and loss. Young adults may be transitioning to life at University, embarking on their journey in their chosen career, anxiety, depression, bereavement, or relationship issues. Whatever your reason for reaching out, I will not judge and I will work with you, or your child, in a confidential and collaborative way. I work within the boundaries of the BACP ethical framework to ensure best and safe practise.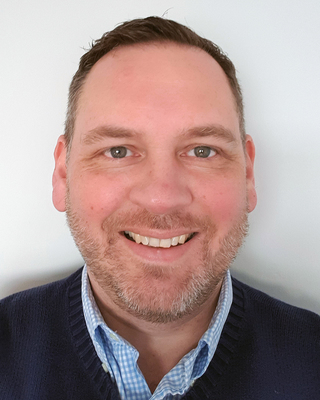 Steve Newcombe
Counsellor, MBACP
Verified
I am a warm, empathic counsellor working with the person-centred approach. I am registered with the BACP and primarily work with individuals. I have experience working with bereavement and loss, anxiety and low mood and trauma of all kinds, from childhood abuse to PTSD. I also have experience working with post addiction recovery.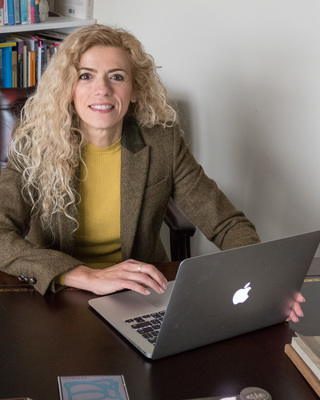 Dr Maria Katsarou-Makin
Psychologist, PsychD, CPsychol
Verified
Discover the Power of Talking-How often do you have the need to TALK to somebody and what stops you is what they might think?We all go through periods during which we feel alone, not understood and that is perfectly fine.Other times, we may need to change things in our lives and we don't know where to start. Asking for help can be difficult too. These are the times when a Professional can be your sounding board, with a compassionate, non-judgemental and safe attitude can offer you an opportunity to discover new perspectives, new possibilities. Stop suffering in silence... You have more power to change things than you think you have.
Hannah O'Neill
Estelle Dooley
First Intervention Therapy [FIT]
First Intervention Therapy [FIT]
We specialise in meeting client need especially clients experiencing mental health problems. We do 1:1 mental health assessments including establishing a working diagnosis for ASC, OCD,EUPD, and their treatment formulation and treatment sessions. The list is inexhaustible in that we also reach out to those having anxiety, depression, self-harm thoughts or urges to, those with suicidal ideation. We understand how hard it is to be in that situation or having to wait for so long on the waiting list and how you long to feel better and get on with your like and not having to feel you are a burden to your family or friends.
---
See more therapy options for
---
How can I find a therapist in CH65?
Search for nearby therapists or counsellors by inputting your city, town, or suburb; or postcode; or a provider's name into the search bar. From there, you can filter providers by the issues they treat, cost, insurance, gender, and other factors to find providers who are well-suited to your needs. To navigate between locations within the same country, enter a new city or postcode into the search bar.
Learn more about
how to find a therapist
.
Is online therapy a good option?
Therapy conducted
online
or over the phone can be just as effective as in-person therapy, as long as there is a strong alliance between the client and the therapist. To find a therapist who provides telehealth services to clients in your area, click "Online Therapy" on the directory homepage and search by your city or town or your postcode.
What's the difference between a psychologist, a therapist, and a counsellor?
Therapists, psychologists, and counsellors are all licensed mental health professionals. In many countries, psychologists have earned a doctoral degree. The terms "therapist" and "counsellor" are used somewhat interchangeably, but generally therapists offer longer-term, mental health care, while counsellors offer shorter-term care that may focus on one domain, such as marriage, career, or academic challenges.
What type of therapist is right for me?
Clients should consider factors such as insurance coverage and their primary reason(s) for seeking therapy to determine the type of professional best suited to their needs. Someone struggling with mental health challenges such as depression or anxiety, for example, may wish to seek out a clinical psychologist or therapist, while someone navigating career obstacles or marital upheaval may benefit from seeing a counsellor who can offer short-term, targeted support.
Is everyone in the Psychology Today Therapy Directory a licensed therapist?
The Psychology Today directory lists providers who offer legitimate mental health services to the public, including psychologists, psychiatrists, social workers, and counselors. Many have been licensed by the country where they practice; providers whose license or primary credential has been
verified by Psychology Today
are signified by a "Verified" symbol. Some clinicians or organizations provide services for which their state or country does not offer licenses, such as pastoral counselling. They may be selectively included without the "Verified" seal.
What type of therapy is right for me?
The
type of therapy
best suited to a particular individual depends on several factors, including their primary reason for seeking therapy, their preferred timeline (some therapy types last for a set number of sessions, while others are open-ended), and their personality and preferences—some may prefer a more structured approach. For many individuals, multiple types of therapy could provide a good fit.
Is online therapy cheaper than in-person therapy?
Many therapists charge the same amount for online therapy as they do for in-person therapy—though clients may still find this cost-effective if it cuts down on their transportation costs. Health insurance plans often offer equivalent coverage for online and in-person therapy; indeed, in many places, they are legally required to do so. Text-based or on-demand therapy apps may be cheaper than traditional one-on-one psychotherapy; however, the practice may be less effective and is not likely to be covered by insurance.