Rosangelica Arraiz
Psychologist, MSc
Verified
Hello! I'm a clinical psychologist passionate about human behaviour and well-being. I provide cognitive behavioural therapy and use the applied behaviour analysis methodology. I'm specialised in neurodevelopmental disorders but have also a strong interest in health psychology. I enjoy observing what a person is capable of achieving during and after the therapeutic process, and it will be an honour for me to be able to help you and go together through this path of self-discovering.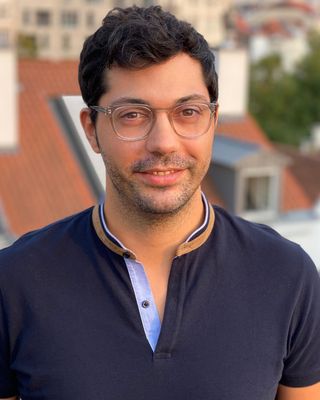 Joel Canals
Psychologist, MA Psyc
Verified
Psychologue clinicien (nº 357523) inscrit à la Commission des Psychologues (nº 871.214.674), formé en psychologie cognitivo-comportementale. Je travaille en français, anglais, espagnol et catalan. La psychothérapie est un outil très utile pour les personnes qui souffrent de dépression, d'anxiété ou d'inquiétude pendant une période prolongée, qui éprouvent des problèmes affectant leur bien-être physique et émotionnel ou qui ne se voient pas capables d'affronter un événement tel qu'un nouvel emploi, un divorce ou un deuil pour la perte d'un membre de la famille.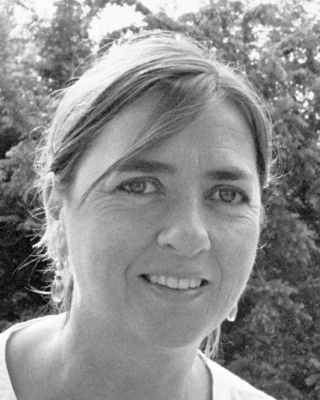 Carolien Stikker
In my practice for psychotherapy my curiosity and inquisitiveness are at the middle of it all. Besides my studies at the Academy for Integrative Humanistic Psychotherapy, my background as visual artist and teacher add to this. In therapy as well as well as in fine arts we are challenged to see things in a different light. I help my clients find their disabling belief systems and offer ways to look for constructive and creative insights tailored to each individuals' and couple's need.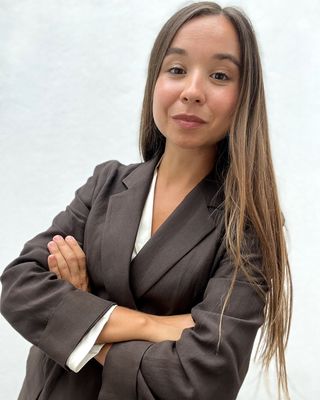 Anastasia Ariefieva
Psychologist, MSc
Verified
My goal is to offer empathy and help to clients who find themselves in a conflicted state, who again and again face same struggles in relationships and professional life, and who decided to increase the quality of their life. The initial step is slowing down and reflecting on what causes the painful emotions and difficult situations. Then we gradually analyse how to brake the maladaptive patterns of emotions and behaviour. Based on the issues, conflicts, and situations faced by the client in day-to-day life, we apply the newly gained insights to bring changes to improve the quality of life.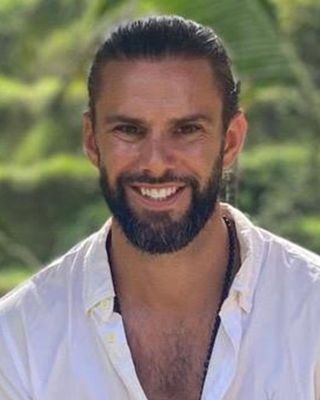 Asa Sanderson
I specialise in mental health challenges and men's related issues such as barriers to intimacy, ED, low/no sex drive, pornography addiction, and relationship challenges. In psychotherapy sessions I provide a confidential setting that encourages you to reflect on your journey. We will explore the feelings, emotions and impact significant events have had on the way you experience day-to-day life. We will work through your thought process moving towards the version of you that you've always wanted to be. Who is that person? Are they confident in themselves? And most importantly, do they allow themselves to smile, laugh and be happy?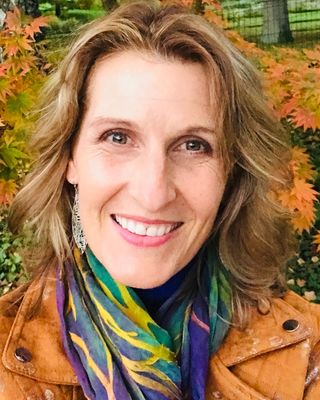 Corry MacDonald
Are you feeling stuck in traditional therapeutic approaches? Are you not making the progress you want? Do you have the hunch that getting to the root of your troubles requires getting out of your busy head and into your body wisdom and authentic heart? Are you curious to try a less traditional approach of emotional healing for stress release and healthy physical shifts based on scientific research of our quantum field of energy? Perhaps you want to step into something new but you hesitate, wondering if it's too far 'out there' for you. I understand - yet if you're still here reading, maybe it is the perfect moment for you now.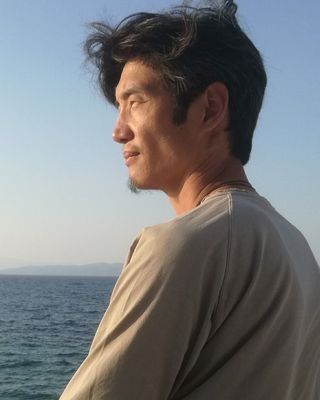 H. D. Lee
Life is bringing big (and maybe unwanted) changes…in your career, your relationships, or your health. What to do? Resist and fight? Go with the flow? Big changes can stir up long held emotions, shake up your vision of who you are, and turn your world upside down. My specialty as a life coach is in supporting you to embrace these changes in a profound manner so more of who you are become revealed. If you are vaguely aware of the benefit and necessity of personal growth and evolution, and you open to the possibility that there is a transpersonal-spiritual-invisible dimension to life, my services will make sense to you.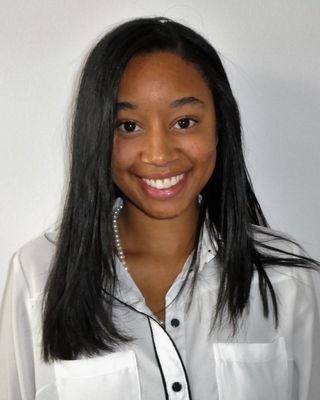 Figuroutable Life
Psychologist, MA
Verified
Hi, I'm Daniella. My focus as a psychologist is making you feel heard and seen so together we can help you navigate the dark spots in your life. I do using a Narrative Therapy style by looking at your whole story as well as the current difficulties. I find staying in your own autonomy very important and thus will always respect it.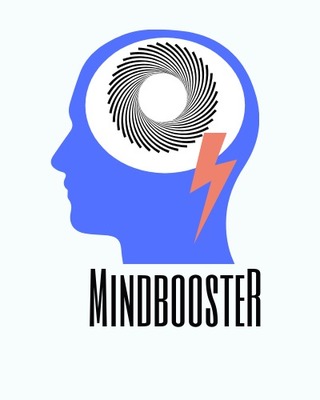 Mindbooster
Do you often feel out of place? Like you don't belong? Not understood, frustrated with you life? Are you dreaming of escaping the rat race? Do you question yourself, your life, the sense of it all? Good! It means that you are thinking and you have got standards. However, you might benefit from a little support in chiselling your own trail in life.
Not accepting new clients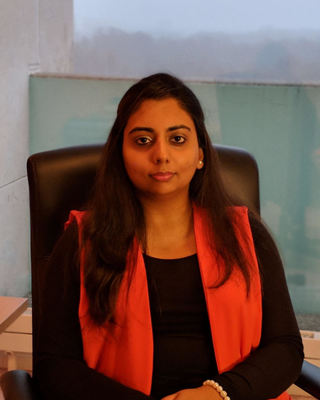 Inner World
I provide therapy for all individuals. Whether there is a specific problem, theme or concern, or perhaps just a feeling, one may start and embark on a personal journey of psychodynamic psychotherapy with me.
Office is near:
1000
Brussels
Not accepting new clients
Corry MacDonald
Mindbooster
Inner World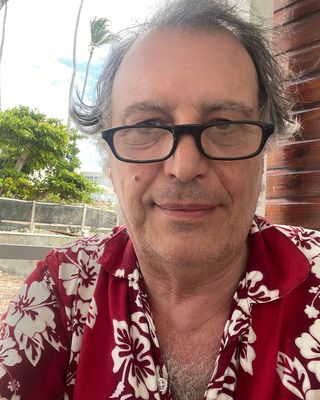 Office is near:
1000
Brussels
More Therapists Nearby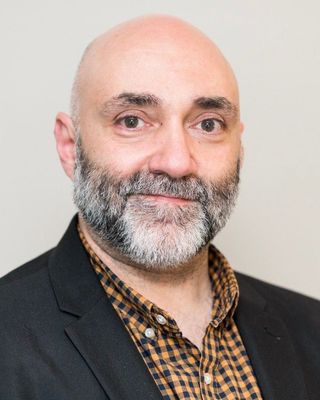 Louis A Monaco
My style for delivering psychological services is direct, problem-focused, and collaborative. I emphasise the critical process of building the therapeutic relationship, and employ no-nonsense, thorough, and useful interventions to get people where they want to be.
Monika Branat
Psychotherapist, MA, ECP
Verified
Strong people reach out for support and discover the empathic will for their own selves in the authentic connection with me, the therapist. Empathic will is kind and loving, you can relax into it like into a big hug and at the same time it gives you wings because you can be your true Self.
Online Therapists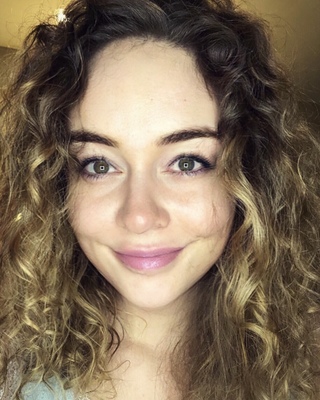 ---
See more therapy options for Brussels
---
How can I find a therapist in Brussels?
Search for nearby therapists or counsellors by inputting your city, town, or suburb; or postcode; or a provider's name into the search bar. From there, you can filter providers by the issues they treat, cost, insurance, gender, and other factors to find providers who are well-suited to your needs. To navigate between locations within the same country, enter a new city or postcode into the search bar.
Learn more about
how to find a therapist
.
Is online therapy a good option?
Therapy conducted
online
or over the phone can be just as effective as in-person therapy, as long as there is a strong alliance between the client and the therapist. To find a therapist who provides telehealth services to clients in your area, click "Online Therapy" on the directory homepage and search by your city or town or your postcode.
What's the difference between a psychologist, a therapist, and a counsellor?
Therapists, psychologists, and counsellors are all licensed mental health professionals. In many countries, psychologists have earned a doctoral degree. The terms "therapist" and "counsellor" are used somewhat interchangeably, but generally therapists offer longer-term, mental health care, while counsellors offer shorter-term care that may focus on one domain, such as marriage, career, or academic challenges.
What type of therapist is right for me?
Clients should consider factors such as insurance coverage and their primary reason(s) for seeking therapy to determine the type of professional best suited to their needs. Someone struggling with mental health challenges such as depression or anxiety, for example, may wish to seek out a clinical psychologist or therapist, while someone navigating career obstacles or marital upheaval may benefit from seeing a counsellor who can offer short-term, targeted support.
Is everyone in the Psychology Today Therapy Directory a licensed therapist?
The Psychology Today directory lists providers who offer legitimate mental health services to the public, including psychologists, psychiatrists, social workers, and counselors. Many have been licensed by the country where they practice; providers whose license or primary credential has been
verified by Psychology Today
are signified by a "Verified" symbol. Some clinicians or organizations provide services for which their state or country does not offer licenses, such as pastoral counselling. They may be selectively included without the "Verified" seal.
What type of therapy is right for me?
The
type of therapy
best suited to a particular individual depends on several factors, including their primary reason for seeking therapy, their preferred timeline (some therapy types last for a set number of sessions, while others are open-ended), and their personality and preferences—some may prefer a more structured approach. For many individuals, multiple types of therapy could provide a good fit.
Is online therapy cheaper than in-person therapy?
Many therapists charge the same amount for online therapy as they do for in-person therapy—though clients may still find this cost-effective if it cuts down on their transportation costs. Health insurance plans often offer equivalent coverage for online and in-person therapy; indeed, in many places, they are legally required to do so. Text-based or on-demand therapy apps may be cheaper than traditional one-on-one psychotherapy; however, the practice may be less effective and is not likely to be covered by insurance.