Therapists in V6L
View cities in V6L
Waitlist for new clients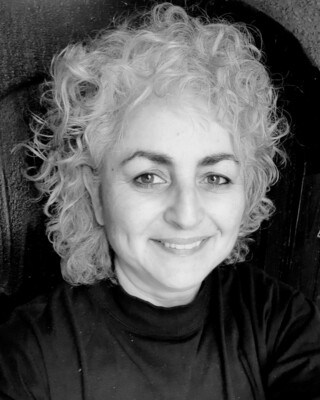 Zana Becker, Counsellor & Art Therapist
Counsellor, RCC, RCAT, MA Educ, dipINTD
Verified
Currently you may feel as if you are in a place of hopelessness, depression, experiencing feelings of being overwhelmed with few resources to draw upon for help. Collaborative through counselling and/or art therapy we can explore and rediscover your internal resources finding your inner resilience and strength; exploring answers to your feelings, inner turmoil and questions. Answers you might seek are how do I deal with the pit in my stomach, or why do I feel so anxious all the time and why can't I sleep through the night; what is my body trying to tell me?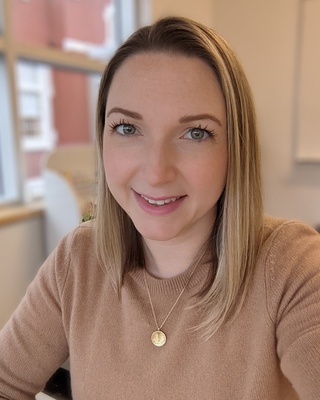 Claire Pijanowski
Counsellor, MEd, CCC
Verified
2 Endorsed
I'm Claire Pijanowski, a clinical counsellor, teacher, wife, and mother to two young children. I began my career teaching elementary school aged students 15 years ago, and I have been counselling children in a school setting for the past nine years. I have extensive experience working with children, adults, and families. An advocate for inclusion, I was featured in videos for parents put out by the Ministry of Education and BC Confederation of Parent Advisory Councils (BCCPAC) accessible on www.sogieducation.org/parents.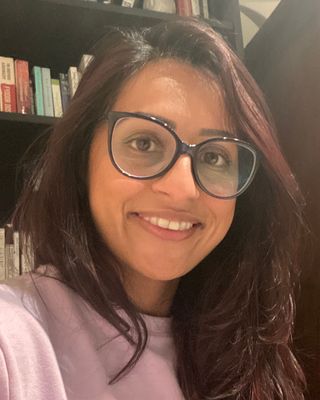 Joyti Gandham
I believe every human has the capacity to change and this change takes time. In life, we go through highs and lows, and at times the lows seem difficult to overcome. Through therapy, we give ourselves a chance to overcome hardships and find strength within ourselves, bringing forth a lifetime of positive change. I provide compassionate care with the aim of guiding and empowering individuals as they work towards healing. I create a safe, non-judgmental, relaxed, and supportive environment.
Nicole Mordant
Counsellor, MBA, MCP, RCC
Verified
1 Endorsed
We all face challenges in life. Some we can work through on our own or with help from friends or family. Others require more support. Taking that first step to seek counselling can be difficult. I have been told that I am a warm, non-judgmental and down-to-earth person. You may be suffering from anxiety that is keeping you awake at night or feelings of depression that can make it hard to get up. Events from the past may be holding you back. You may be grieving a loss or at a crossroads in life that requires a difficult decision. I believe each person has many strengths and is capable of making changes to live a fulfilled life.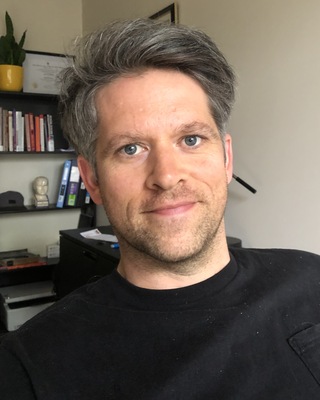 Steven Hobkirk
Counsellor, MA, RCC
Verified
Life is complex and ever-changing. Whether you're feeling stuck, struggling in relationship(s), having difficulty identifying your feelings and values, or struggling to process the effects of a trauma, I am dedicated to providing a safe, empathic, and trusting environment that fosters acceptance, understanding, healing, and growth. At the core of my work is the belief that every person has the capacity to change, and I am committed to working collaboratively with you to reach your goals.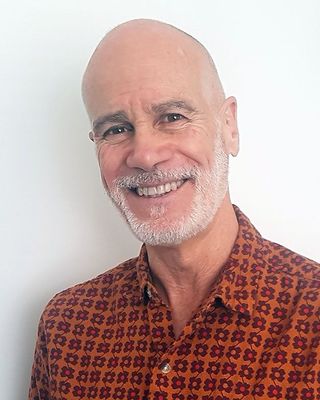 Gabriel Patrich
Before becoming a psychotherapist, I was a practicing physician for 15 years. My Clinical counselling services include Individual, Couples, Family, Addictions, and Immigration issues. I have counselled and motivated individuals to recognize and understand personal needs, problems, alternatives and goals, using a combination of practical problem solving skills and an empathic approach to counselling, successfully helping overcome severe depressions or anxieties. Your therapy sessions with me will be a journey to discover who you are, what you want and what has gotten in the way of achieving your goals. We will work towards improving your daily life. https://gabrielpatrichcounselling.com/
Kathryn Gardiner
Counsellor, MEd, RCC
Verified
I deeply believe in championing, supporting and equipping others with the skills necessary to reach their greatest potential. As a former elementary school teacher, the educational system has afforded me a unique lens to see a greater need for support of both our children and parenting community. My passion and primary focus involves working in tandem with you, parents or caregivers, and drawing upon your unique position as those who know your child best. Your innate knowledge and expertise will serve as the foundation for your child to flourish.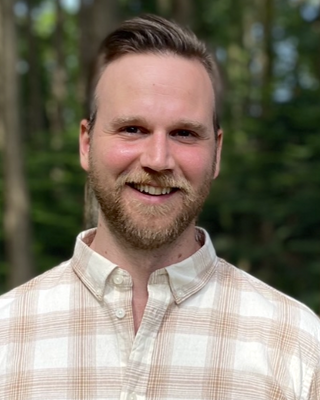 Thomas Goenczi
Counsellor, CCC, MACP, BA
Verified
1 Endorsed
My duty and commitment to you are to provide a curious and engaging space for your therapeutic journey. As your therapist, I intend to assist you in learning and uncovering the process of who you are and who you are becoming. I create an environment that is centred around trust and empathy to allow you to explore the deepest parts of who you are. This in turn will unlock your power to best the trials and tribulations you are facing in your life.
Heidi Gray Psychotherapy
Counsellor, RCC, R/LMFT
Verified
Do you have trouble slowing down even when you don't have to be on? Is anxiety wreaking havoc on your relationships and your health? Does it feel like an alarm system is constantly going off in your mind and body? I get what that feels like and I am glad you are looking for help. So many people try to tough it out alone. Reaching out is smart, brave and the first step to getting your life back. Reach out for a free 15 minute consultation and start your journey to a safer, calmer, more peaceful center.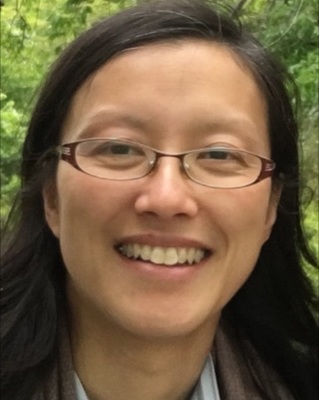 Kara Ko
Counsellor, MSc, RCC
Verified
5 Endorsed
I am a Registered Clinical Counsellor with a background in emotion management, respectful and assertive communication, and mediation. I acknowledge I have the privilege of working on the unceded and traditional lands of the Coast Salish peoples. I have more than 15 years of experience working with individuals, families and organizations and more than 10 years as co-host and co-producer of "It Takes a Village" parenting and family radio program. My therapeutic approach is informed by client-centred therapy, mindfulness and exploring interactions between emotions, thoughts and behaviour.
Melissa Moses
Counsellor, MA, EdM, RCC
Verified
As both a therapist and a researcher, I aim to address the dynamic and lived experiences of those who may be struggling with a history of trauma, sexual distress or intimacy-related concerns. I often work with individuals who present well on the surface, seem completely put together when they want to be, and whose problems are not always apparent to others. While things might appear to be going well on the outside, privately they are hurting. Sometimes the source of distress is clearly known, other times it has yet to be discovered.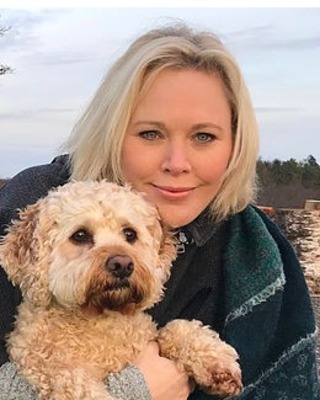 Karen Hamill: Therapy for Children, Teens & Adults
Counsellor, PhD Can, MA, RCC
Verified
I'm here to help you explore new opportunities for healing, personal growth and lasting change using evidence-based therapy. I am known for my empathic listening, kindness and non-judgmental approach. You can expect to be treated with warmth and understanding at all times.
---
See more therapy options for V6L
---
What type of mental health professional is right for me?
While most types of therapy have a lot in common, they also fall into clusters that share core features, such as cognitive therapies or psychodynamic approaches. It is important to seek someone who practices evidence-based therapy, meaning one or more forms of treatment that have been scientifically evaluated and tested, and demonstrate consistent improvement for a majority of patients.
If you are unsure about choosing the right therapist, psychologist, or counsellor, it might be useful to first learn more about
therapy types and modalities
.
---
How to find a therapist or counsellor in V6L?
When looking to
find a therapist
, start by considering training and credentials. Studies also indicate that the therapeutic alliance, or the relationship the client develops with the therapist, is an important factor in their ability to work together to achieve the client's goals.
---
What method of therapy is right for me?
When it comes to treatment methods, there's no 'right way.' Each method of therapy can be beneficial for a variety of issues. Psychologists in V6L specialize in therapeutic approaches such as CBT, EMDR, and Interpersonal Therapy (IPT), among others. Finding a psychologist or therapist who is a good fit for you is the most important step to discovering what type of therapy, or combination of therapeutic approaches, will meet your individual needs. Learn what to expect from different
types of therapy
and how they work.
---
How to use my insurance?
Many therapists accept health insurance. Check to see if your insurance is covered. Feel free to discuss this when you contact the therapist.