Jeff Turnbull
Registered Social Worker, BSW, DSW, RSW
Verified
Life can be a challenge and managing the stressors that come along with it is part of the adventure. It can often feel daunting with no true road map or instruction manual whether it be relationship concerns, parenting, communication, or anxiety and depression. Have you or a family member been experiencing the feeling of emptiness, low motivation, mood swings, personal conflict, relationship struggles, or difficulty communicating thoughts and feelings? Possibly you are looking for support with life's obstacles, parenting and problem-solving difficult decisions. Maybe you need a hand with developing and following through with goals.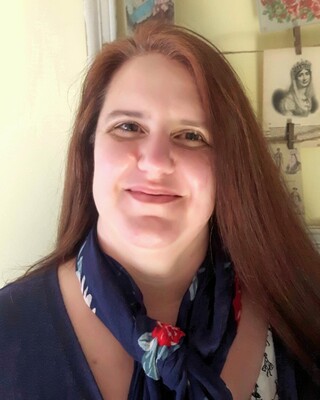 Donatella Perfetto
Registered Social Worker, MSW, RSW
Verified
Life is full of challenges, and some are more manageable than others. You may be feeling overwhelmed by an issue that you can identify but have no idea how to tackle. Alternatively, you may be discontented or anxious with no idea why; you just know something isn't right. You may even be wondering if it's "all in your head." No matter how you feel or what you're struggling with, it is possible to get yourself back on track and begin to enjoy life again. The power to change is within you.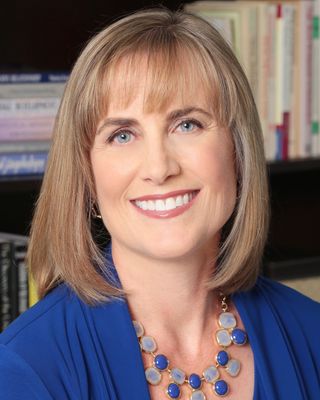 McKenzie Psychology
Psychologist, PhD, CPsych
Verified
Welcome! My name is Dr. Sandra McKenzie and I am the director of McKenzie Psychology. Founded in 2005, we are a well-established group practice composed of clinical psychologists, registered psychotherapists, and registered social workers. We offer comprehensive assessment and treatment services for adults, adolescents and children and help people to address a wide range of difficulties and concerns. We provide in-person care in our offices located in London, Ontario and Windsor, Ontario, and virtual care (by secure video or phone) across Ontario.
Andrea Wathy
Registered Social Worker, MA, RSW
Verified
2 Endorsed
Within ourselves, we possess all we need to conquer any battle. The key is being aware of these resources and knowing how to use them. Therapy can assist you on this journey of self-awareness. As a therapist, I will be your guide to fostering confidence in utilizing your strengths when encountering difficulties. If you are ready to focus on your overall wellness and take active steps towards solutions, please reach out and bring about the changes you are looking for.
(226) 779-5889
Office is near:
Windsor,
ON
N8N
& Online
Randall Guiterrez
Registered Psychotherapist (Qualifying), MSW, RSW
Verified
I am accepting NEW patients! I am trained in EMDR (Eye Movement Desensitization and Reprocessing) which has been proven to be very effective in a wide variety of situations, particularly with traumatic memories. I have extensive experience working with diverse populations (refugees, newcomers, trauma victims & LGBTQ+ communities) and front-line staff (police officers, paramedics, firefighters, doctors, nurses, veterans etc). I have helped many people reclaim their lives and move forward after the unimaginable happens-I look forward to helping you do the same.
(289) 273-7987
Office is near:
Windsor,
ON
N8R
& Online
Dela Lubin - Counselling And Consulting Services
Registered Psychotherapist (Qualifying), MPS
Verified
4 Endorsed
Are you struggling with the daily pressures of life? Do you find yourself inundated by thoughts and emotions which overwhelm and control your life in unhealthy ways? My name is Dela and I'm a Registered Psychotherapist (Qualifying) with a passion for helping individuals like yourself learn how to regain balance by taking control of destructive thoughts, feelings, and behaviors. This includes working with couples, groups, families, and individuals with a history of childhood neglect, abuse, trauma, work related issues, marriage and family problems, and psychological issues including anxiety, mood, and personality disorders.
(226) 407-9163
Office is near:
Windsor,
ON
N8P
& Online
Kevin Ufoegbune
Registered Social Worker, MT, RSW
Verified
It's not easy navigating through life - as your guide, I am here to support you. I promote mental health and wellness through therapy sessions. I have an interest and expertise in counseling unique populations such as Black men and boys and other individuals within the BIPOC Community. I am proud to guide and support clients of all backgrounds. You will be motivated and supported in using your voice and overcoming the adversities and trauma you are facing. You can ask me about my pro bono rate.
(647) 807-2681
Office is near:
Windsor,
ON
N8N
& Online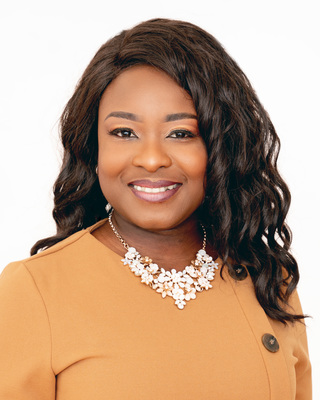 Yvonne Dewornu-Keys
Registered Social Worker, MSW, RSW
Verified
1 Endorsed
Thank you for viewing my profile. I am accepting new clients. My practice services individuals, children, youth, families, and groups. We provide psychotherapy to support emotional distress, but not limited to anxiety, lack of motivation, sadness or depression, grief, feeling overwhelmed, feeling stuck in your life and relationship issues. Taking the first step can be difficult, we understand. If you are struggling with mental health issues, the team at Support & Growth Counselling Services can help. We offer a variety of counselling and psychotherapy services to ensure that you and your loved ones can build happy and healthy lives.
(647) 249-8478
Office is near:
Windsor,
ON
N8N
& Online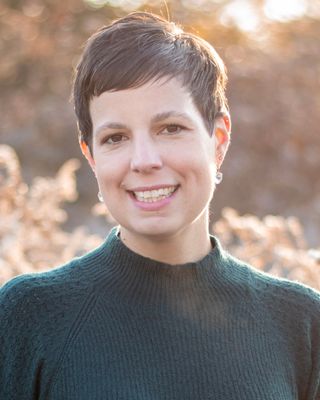 Holly Whitehead
Registered Social Worker, CCLS, MSW, RSW
Verified
1 Endorsed
My clinical practice specializes in child, youth and family therapy for clients who are in need of additional support, services and coping strategies. As a Registered Social Worker with a Masters of Social Work, and as a Certified Child Life Specialist I have over a decade of experience. My strengths centre around anxiety, chronic illnesses, grief and bereavement, LGBTQ+ communities, depression, and other various needs.
(226) 216-5224
Office is near:
Windsor,
ON
N8P
Chad Heaton
Registered Psychotherapist, MACP, RP, BEd
Verified
Everybody (generally speaking) wants the same thing deep down: security, acceptance, and significance. We are all fractured in different ways (whether self-induced, traumatized by others, or a combination of both) and it is imperative and healthy to sort through this. Clients who are serious about personal development and positive change are ideal because they are the ones who will grow. This involves motivation, truth telling, understanding, and application. If you're struggling with anxiety, depression, addictions, trauma, relational issues, spiritual issues, etc. then rest assured that healing is possible and there is hope.
(226) 840-5107
Office is near:
Windsor,
ON
N9G
& Online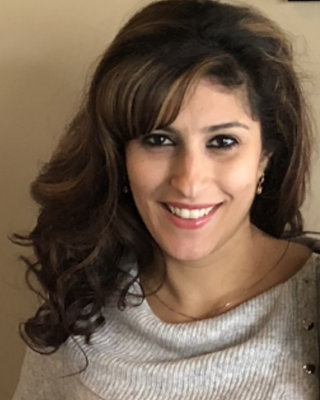 Brittany Lepera @ Psychotherapy For You
Registered Social Worker
Verified
Hello and Welcome to Psychotherapy for You! Do you often feel weighed down by stress, anxiety, depression, or substance abuse? If you find it challenging to manage your day-to-day life, come talk to me, and together we will work on strategies that allow you to address the root causes of your struggles. I have over a decade of experience working with children, adolescents, and adults in a variety of settings including community agencies, schools, healthcare centres, and outpatient addiction treatment services. My career began as an Educational Assistant in 2009. My educational background includes an Honours Bachelor of Social Work
(289) 272-9139
Office is near:
Windsor,
ON
N8R
& Online
Randall Guiterrez
Dela Lubin - Counselling And Consulting Services
Kevin Ufoegbune
Darlene Almariego
Strength Counselling Services
Sharon Singh
The Dot Canada
---
See more therapy options for Windsor