Waitlist for new clients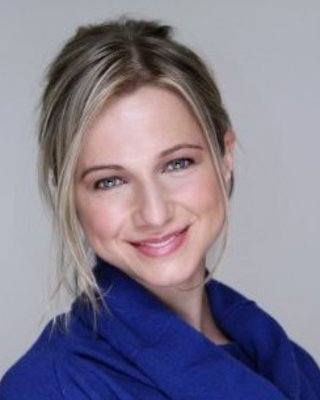 Megan LaBreche
Registered Psychotherapist, RP, MSc, OAMHP
Verified
Eating disorders and exercise disorders have devastating effects on the individual suffering and those close to them. As a registered psychotherapist specializing in the treatment of eating and exercise disorders and co-occurring issues, I work collaboratively with clients to meet their own individual therapeutic needs as they bravely journey into full recovery. While I specialize in treating eating disorders, approximately half of my clients come to me with different concerns. I have extensive experience with anxiety, depression,
trauma
, relationship issues.
(289) 302-6953
Unionville,
ON
L3R
& Online
Waitlist for new clients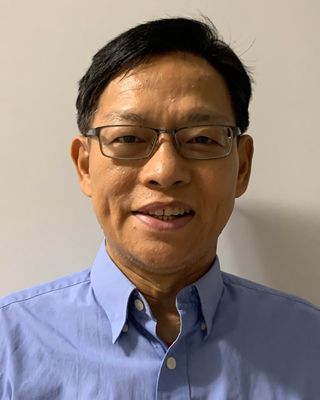 Henry Wong
Registered Social Worker, MSW, RSW
Verified
1 Endorsed
Accepting NEW patients! I speak Cantonese, Mandarin and English. I provide counselling to children, youth and adults via secure video and phone calls. I view mental health as a cardiologist views heart health – a vital part of living! I am passionate about healing and helping you live your best life. I enjoy working with individuals with concerns related to any life challenges experienced that prevent you from living your best life, including:
trauma
, attachment, addiction, grief, relationship concerns, anxiety, depression, bipolar disorder, BPD and psychosis. I also work with a team of therapists, dietitians and naturopaths.
(289) 536-4946
Office is near:
Unionville,
ON
L3R
& Online
Houyuan (Hy) Luo
Psychologist, PhD, CPsych
Verified
I have received solid training in providing psychological assessment and psychotherapy to adults with various concerns such as depression, anxiety,
trauma
, grief and loss, relationship issues, stress management, anger management, self-criticism, psychosis and medical concerns.
I am Dr. Houyuan Luo. I am a registered Counselling/Clinical Psychologist and an experienced CBT & ACT therapist in Toronto, Ontario. Thanks for reading my profile and congratulations on considering the journey of healing and living a meaningful life! As human beings, we all feel vulnerable and struggle with things at times. Nobody is swimming their way through life smoothly and without bumps. As a psychologist, I am your co-traveller. About me: I earned a Ph.D. in Counselling Psychology from the University of Alberta. I aspire to provide high-quality psychological services. More about me on www.drhouyuan.com.
(647) 697-9428
Office is near:
Unionville,
ON
L3R
& Online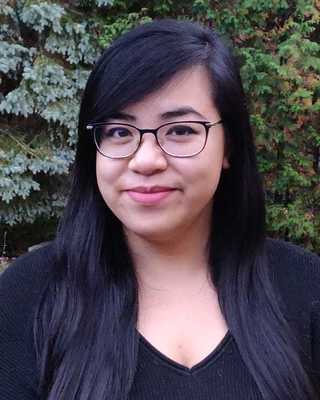 Alana Sham
Registered Psychotherapist, MACP
Verified
4 Endorsed
It's hard when you feel like you don't understand what is wrong with your loved one, and all you want to do is help. Perhaps more often than not, you struggle and/or feel frustrated and can't communicate without you and/or the other person becoming upset, and it feels hopeless trying to figure out how to fix the problem. During such difficult times, know that you're not alone, that your feelings are valid, and there is hope for things to change for the better.
(905) 604-4591
Unionville,
ON
L3R
& Online
Richard Bates
Registered Psychotherapist, MA, Bsc, RP
Verified
5 Endorsed
Are you struggling in your relationship? Feeling safe is the foundation to easing suffering, understanding and resolving conflict, and building trust. I help couples to develop skill and improve in all these areas, and to re-build intimacy and connection.
(289) 274-7936
Office is near:
Unionville,
ON
L3R
& Online
---
See more therapy options for Unionville
---
Trauma and PTSD Counsellors
When should I seek treatment for trauma?
Not everyone who undergoes trauma needs therapy to heal, but many do. If, after experiencing a traumatic event, you find yourself struggling with symptoms such as nightmares, dissociation, irritability, or emotional numbness—especially if these symptoms last more than a month and are severe enough to interfere with your daily functioning—you may benefit from seeking out therapy with a trauma-informed provider.
How long does trauma therapy take?
Different types of therapy for trauma unfold on different timelines. Prolonged exposure therapy and cognitive processing therapy, for example, each take about three months, while trauma-informed CBT may last anywhere from 8 to 25 sessions. Other approaches, especially those that are less structured or that incorporate elements from multiple modalities, may be more open-ended, though many patients report feeling better within the first few months of treatment.
What happens if trauma is left untreated?
Unaddressed trauma can have serious—even devastating—effects on relationships, career, and day-to-day functioning.
Post-Traumatic Stress Disorder (PTSD
) can lead people to distrust or lash out at others, making it difficult to maintain intimate relationships; it can also trigger symptoms such as flashbacks or hyperreactivity that can interfere with a person's ability to function effectively, personally and/or professionally. Some sufferers turn to drugs to find relief. Symptoms may lessen on their own with time, but there is no guarantee that PTSD will resolve on its own.
Can PTSD come back after treatment?
It is possible for PTSD symptoms to recur months or years after successful treatment. This is because, like most mental health disorders, it is not possible to "cure" PTSD, and stressful life events may cause symptoms to recur in even the most resilient individuals. There is no shame in re-experiencing PTSD symptoms nor in returning to therapy when such relapses occur; indeed, many forms of trauma therapy explicitly encourage periodic "maintenance sessions" to reinforce coping skills and ensure that symptoms stay manageable.