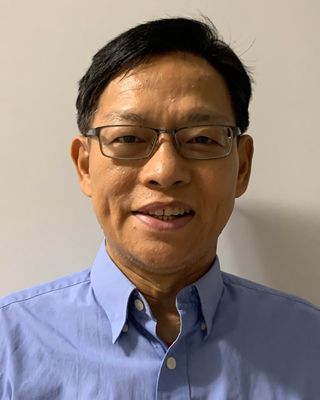 Henry Wong
Registered Social Worker, MSW, RSW
Verified
1 Endorsed
Accepting NEW patients! I speak Cantonese, Mandarin and English. I provide counselling to children, youth and adults via secure video and phone calls. I view mental health as a cardiologist views heart health – a vital part of living! I am passionate about healing and helping you live your best life. I enjoy working with individuals with concerns related to any life challenges experienced that prevent you from living your best life, including: trauma, attachment, addiction, grief, relationship concerns, anxiety, depression, bipolar disorder,
BPD
and psychosis. I also work with a team of therapists, dietitians and naturopaths.
(289) 536-4946
Office is near:
Unionville,
ON
L3R
& Online
Waitlist for new clients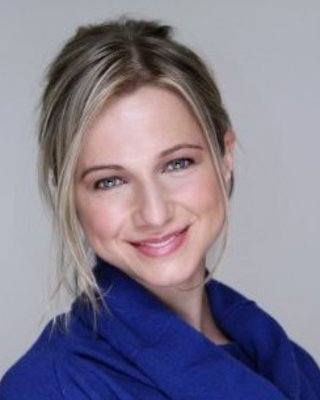 Megan LaBreche
Registered Psychotherapist, RP, MSc, OAMHP
Verified
Eating disorders and exercise disorders have devastating effects on the individual suffering and those close to them. As a registered psychotherapist specializing in the treatment of eating and exercise disorders and co-occurring issues, I work collaboratively with clients to meet their own individual therapeutic needs as they bravely journey into full recovery. While I specialize in treating eating disorders, approximately half of my clients come to me with different concerns. I have extensive experience with anxiety, depression, trauma, relationship issues.
(289) 302-6953
Unionville,
ON
L3R
& Online
Waitlist for new clients
---
See more therapy options for Unionville
---
Borderline Personality (BPD) Counsellors
What is the most successful approach to treating borderline personality disorder?
Dialectical behavior therapy (DBT) is considered the gold standard of treatment for
borderline personality disorder
. An evidence-based treatment, it addresses the extreme emotional reactivity, the relationship difficulties, and the acts of self-harm that create so much distress for BPD patients. DBT is a comprehensive program that includes both regular individual psychotherapy sessions and weekly group sessions of skills training.
What happens in treatment of borderline personality disorder?
Treatment typically consists of weekly individual therapy sessions that last an hour and group skill-focused instructional sessions that may last up to two hours. Patients are typically given homework "assignments" in which they are asked to practice in their daily life the skills they acquire in therapy. Patients also keep a diary tracking their emotions and impulses as a way to know which situations are most problematic and to help them gain control over their own behavior. Difficult situations and feelings are typically reviewed in therapy sessions and more constructive solutions found.
What kinds of problems does BPD treatment help with?
DBT was initially developed to dampen the self-destructive impulses of chronically suicidal patients. It is now the treatment of choice for borderline personality disorder, a serious condition marked by extreme emotional reactivity, relationship instability, and self-injurious behaviors. Treatment of BPD helps patients tolerate the flux of emotions without acting on them, often with a specific focus on tolerating negative emotions. DBT addresses the core problems of BPD—fear of abandonment, low self-esteem, and impulsivity.
What is the goal of treatment in borderline personality disorder?
The goal of treatment for borderline personality disorder (BPD) is to relieve the extreme emotional distress that patients experience—to curb their emotional reactivity, to minimize their inclination to self-harm, and to reduce their impulsivity. Toward these ends, patients are not only taught an array of new coping skills and techniques for emotional regulation, they are given opportunities to practice them. Another major goal of treatment is interpersonal effectiveness; patients learn and problem-solve ways to effectively communicate in relationships, especially how to ask for what they need as a way to minimize hurt feelings.