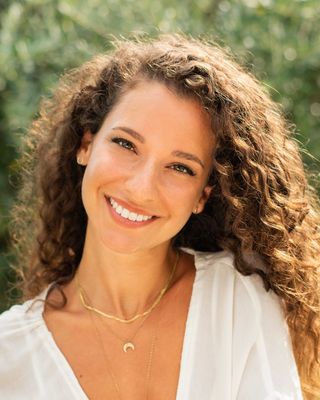 Olivia Radocchia
Psychological Associate, MPsych
Verified
In the midst of dealing with stressors, it is normal to feel confused, anxious, or lost. It can be easy to neglect our own emotional, physical, and mental self-care. I welcome the opportunity to assist any individual in reorienting and making sense of their current reality while returning to a place of self-love and wellbeing. I work with adults who face a variety of challenges, including stress, adjustment-related difficulties, depression, anxiety, trauma, relational difficulties, and emotional regulation.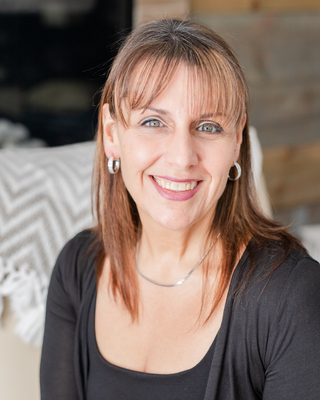 Allison Jones
Registered Social Worker, BA , MSW, RSW
Verified
1 Endorsed
Do you smile to hide the pain you feel and feel alone because no one sees how you're hurting? Do you feel like you have a lot of good things going on in your life and yet you still feel unhappy? Do you hide parts of yourself from others, because you feel ashamed of them? My clients often come to me because, although they have a lot of skills, and even success, they don't understand some of the things they think, feel or do. They feel like they "should" be able to figure it out and change it. They sometimes feel like they are the problem or they have failed. They struggle to feel self compassion.
Sarah Durant
Registered Psychotherapist, BA, RP
Verified
6 Endorsed
I am a Registered Psychotherapist and have been treating clients both individually and in groups since 2007. My primary focus has been working with complex populations with both mental health and substance use concerns. I have extensive training and experience in Dialectical Behavior Therapy (DBT) Skills Training, Cognitive Behavioral Therapy (CBT), treating adult survivors of trauma / PTSD, Core Mindfulness Skills as well as in a variety of other best practice, evidence based treatments. I provide treatment in a professional, confidential and comfortable environment.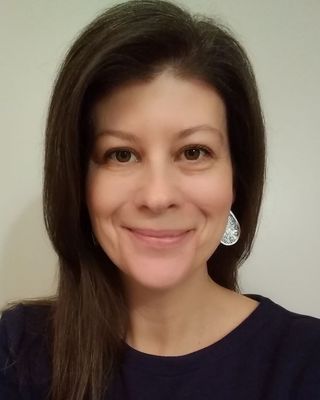 Nicole Saltsman
Registered Psychotherapist (Qualifying)
Verified
There are times in life, especially when we are feeling most vulnerable, that we need a safe, unbiased, non-judgmental person to share our thoughts, feelings, and experiences with. We need a friendly person who accepts us unconditionally and whose primary concern is our well-being. Though friends and family are great, what may be mosted needed is the ability to talk with someone who is totally in your corner, with no adgenda other than to hear you, who will help you figure out what is best for you, and support you as you move towards your desired goals. My primary purpose as a therapist is to be that person for you.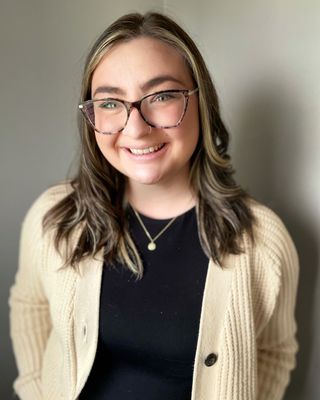 Abigail Gallagher
Registered Psychotherapist (Qualifying), MA, RP(Q)
Verified
1 Endorsed
Originally from the Collingwood region, I am excited to be offering services in my home community. I have a Bachelor of Arts (Honours) in International Development, a Masters of Arts in Counselling Psychology and am a Registered Psychotherapist (Qualifying). She has been providing psychotherapy with NSTN since 2020. I has experience and specialized training in providing Cognitive Behavioral Therapy (CBT), Dialectical Behavior Therapy (DBT) as well as a variety of other treatment approaches to adolescents, families and adults. I have a particular interest and passion for providing mental health support to children and youth
Nisha Chowdhury
Registered Psychotherapist, BA(Hon), MA, RP
Verified
5 Endorsed
Are you finding life challenging and unbearable right now? Do you find yourself always on edge or numb and in deep sadness or having anger outbursts? Are you always preoccupied with excessive worry and fear about the future and it's affecting your sleep and other areas of life? Your stories will be listened to, your symptoms will be assessed and a treatment plan will be executed accordingly, with you. Since you are here it means you are searching for a change. Congrats on putting your self first. You will find sessions with me to be always safe and comfortable, where you can share most deepest thoughts and fears without judgement.
---
See more therapy options for
---
Female Counsellors
Does it matter what gender my therapist is?
In general, this is not an important factor, as there is no relationship between a therapist's gender and their efficacy. Some clients, however, prefer to see therapists of a particular gender, whether due to their own past experiences with men and women, or ingrained beliefs about how people of different genders think and behave. Exploring the roots of such preferences and considering what one wants to address in therapy can help someone determine whether their therapist's gender truly matters to them.
Should I see a female therapist?
Many people—not just women—prefer to see a female therapist, either because they believe that a woman will be able to relate to their specific challenges (for example, sexism in the workplace) or because they imagine feeling more comfortable disclosing sensitive information to a woman. Such beliefs may not turn out to be accurate, however, and adhering too rigidly to a gender preference can at times hinder a client from finding the best therapeutic match.
Do therapists get specific training to help with women's concerns?
Therapists are trained to provide care to clients of any gender. However, some therapists—both men and women—may pursue additional training in feminist therapy, gender-specific issues, or women's mental health. Female clients may wish to ask prospective therapists whether they have received specific training in the client's primary area(s) of concern, or whether they have worked extensively with women on issues similar to their own.
How can I inquire about a therapist's experience in treating women?
It's OK—even encouraged!—to ask a therapist directly whether and how often they have treated women in the past, or whether they have treated women dealing with the client's most prominent concern(s). Competent therapists will be happy to share their educational background, preferred treatment modalities, and prior client experience to help an individual find the therapist best suited to their needs.