Karen A Wilson
Registered Psychotherapist (Qualifying), BA
Verified
1 Endorsed
Your therapy journey is about you and your growth. My role is to help you discover and explore unique strengths you already possess, empowering you to navigate through life's challenges, stresses, and storms, as I help you recognize and build upon your strengths. Whether you need help in making a life-changing decision, coping with intolerable anxiety, managing a difficult relationship, or resolving lifelong or chronic struggles, my solution-focused framework will help provide you with a compass to navigate any terrain. We will work together, weaving in hope-filled strategies that build self-esteem and security within you.
(249) 202-2249
Port Severn,
ON
L0K
& Online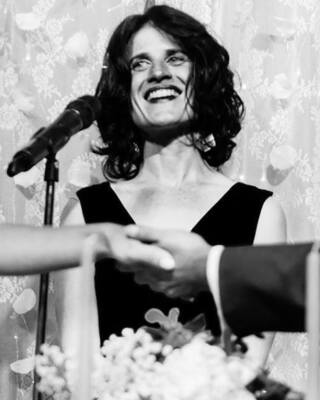 Christy DiFelice
Registered Psychotherapist, RP
Verified
4 Endorsed
I am a Registered Psychotherapist, Counsellor and Traditional Healer. I help people break free of old, heavy patterns and beliefs, so they can truly shine. I see us all as artists. When we learn to recreate our inner worlds, our external worlds begin to change, making new pathways and opportunities possible.
(249) 202-2027
Port Severn,
ON
L0K
& Online
---
See more therapy options for Port Severn
---
Mindfulness-Based (MBCT) Counsellors
For clients with chronic pain, hypertension, heart disease, cancer, and other health issues such as anxiety and depression,
mindfulness-based cognitive therapy
, or MBCT, is a two-part therapy that aims to reduce stress, manage pain, and embrace the freedom to respond to situations by choice. MCBT blends two disciplines--cognitive therapy and mindfulness. Mindfulness helps by reflecting on moments and thoughts without passing judgment. MBCT clients pay close attention to their feelings to reach an objective mindset, thus viewing and combating life's unpleasant occurrences.