Karen A Wilson
Registered Psychotherapist (Qualifying), BA
Verified
1 Endorsed
Your therapy journey is about you and your growth. My role is to help you discover and explore unique strengths you already possess, empowering you to navigate through life's challenges, stresses, and storms, as I help you recognize and build upon your strengths. Whether you need help in making a life-changing decision, coping with intolerable anxiety, managing a difficult relationship, or resolving lifelong or chronic struggles, my solution-focused framework will help provide you with a compass to navigate any terrain. We will work together, weaving in hope-filled strategies that build self-esteem and security within you.
(249) 202-2249
Port Severn,
ON
L0K
& Online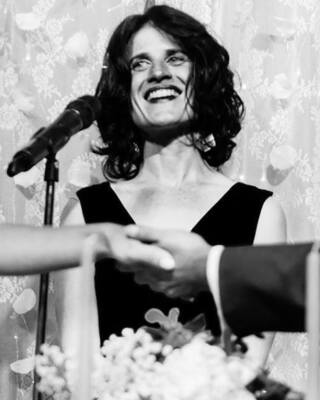 Christy DiFelice
Registered Psychotherapist, RP
Verified
4 Endorsed
I am a Registered Psychotherapist, Counsellor and Traditional Healer. I help people break free of old, heavy patterns and beliefs, so they can truly shine. I see us all as artists. When we learn to recreate our inner worlds, our external worlds begin to change, making new pathways and opportunities possible.
(249) 202-2027
Port Severn,
ON
L0K
& Online
---
See more therapy options for Port Severn
---
Depression Counsellors
Depressive disorders are characterized by persistent feelings of sadness and worthlessness and a lack of desire to engage in formerly pleasurable activities.
Depression
is not a passing blue mood, which almost everyone experiences from time to time, but a complex mind/body illness that interferes with everyday functioning. It not only darkens one's outlook, it is commonly marked by sleep problems and changes in energy levels and appetite. It alters the structure and function of nerve cells so that it disrupts the way the brain processes information and interprets experience.
Despite feelings of hopelessness and worthlessness, depression is a treatable condition. It can be treated with psychotherapy. As with many illnesses, the earlier treatment begins, the more effective it can be and the greater the likelihood that recurrence can be prevented.
Psychotherapy addresses the thinking patterns that precipitate depression, and studies show that it prevents recurrence. Drug therapy is often helpful in relieving symptoms, such as severe anxiety, so that people can engage in meaningful psychotherapy.