Krystal Kellington
Registered Social Worker, MA, MSW, RSW
Verified
I am
queer
positive and foster a safe space for
LGBTQ
+ individuals and couples.
Welcome to Therapy Heals! I hold certifications in a number of areas and use a variety of approaches in my work, such as Cognitive Behavioural Therapy (CBT), Emotion Focused Therapy (EFT), and HeartMath Therapy; a biofeedback technique that aims to regulate the nervous system toward optimal well being.
(888) 340-4325
Office is near:
Paris,
ON
N3L
& Online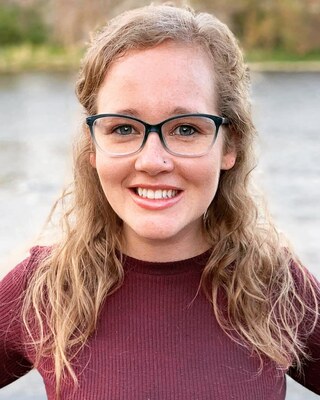 Carolyn Stuart
Registered Psychotherapist, MACP, RP
Verified
2 Endorsed
"And the day came when the risk to remain tight in a bud was more painful than the risk to blossom" -Anais Nin. I can appreciate how difficult it is to make the first steps in entering into a therapeutic relationship. Telling our stories takes tremendous courage and strength. We can trick ourselves into believing that it would be easier to remain silent. We all hit a point in our lives where we need extra guidance, a genuine ear, or a safe place to open up. I create a safe and open space for you to explore your thoughts, feelings, and stories. I combine several therapeutic techniques, to allow you the freedom to share your journey.
Cobblestone Medicine and Rehab Centres
Registered Social Worker
Verified
1 Endorsed
Cobblestone Medicine and Rehab offers private counselling and psychotherapy services in Paris, Ontario. Are you struggling to understand and cope with challenges in your personal or professional life? Cobblestone Counselling and Psychotherapy offers children, individual, family and couple counselling. Like all services at Cobblestone, Counselling services are focused on treating people holistically. We see the person as a whole and employ a person-centered, collaborative and integrative approach to counselling and therapy. Finding a therapist that is uniquely fitted to your needs is especially important to us at Cobblestone.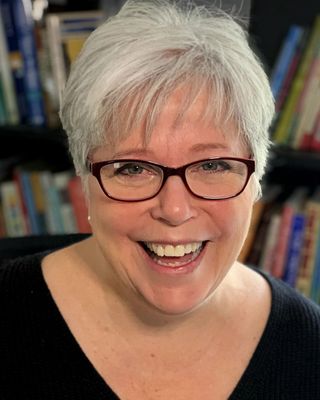 Karen Beattie Willis
Registered Psychotherapist, RP, DLM
Verified
1 Endorsed
Many of us come to periods in our lives when we feel overwhelmed, confused or immobilized by our circumstances and our feelings. Or we reach a point in life when we know in our gut that something has to change, but we just don't know where to begin. Doubt and negative self-talk can make us feel stuck. Sometimes we struggle with feelings of sadness, anger, shame or anxiety and can feel very alone in that struggle. Having a safe place to talk and a safe, non-judgmental person to talk to is key to healing and moving beyond the "stuck place".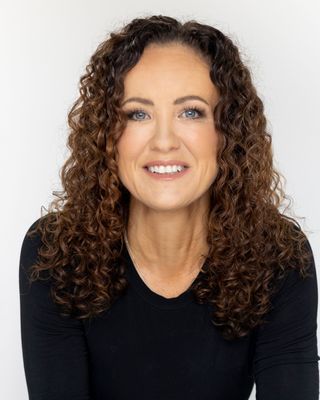 Jodi Brown
Registered Psychotherapist, MACP, CCC, RP
Verified
3 Endorsed
"Don't mistaken what you had to do or become too survive with who you are or what you are capable of achieving". If you seek a safe and validating space to explore your thoughts, feelings, and life experiences, you have found the right counsellor. As a trauma-focused therapist, I work with eating disorders, anxiety, depression, OCD, BPD, sexual harm, and all forms of mental health. My passion is helping youth, couples, and first responders, but I work with clients from all walks of life. I believe the therapeutic relationship is instrumental in reaching your therapy goals. I offer a free 10 mn phone call.
(844) 857-3188
Office is near:
Paris,
ON
N3L
& Online
Dr. Stephanie Dinsmore
Registered Social Worker, EdD, MSW, RSW
Verified
18 Endorsed
My counselling style is strengths-focused and client-centered. I am trained in a variety of therapeutic modalities including Cognitive Behavior Therapy (CBT), Dialectical Behavior Therapy (DBT), Trauma Informed Therapy, Gottman Method, Narrative, ACT, Solution Focused Therapy, and incorporate Mindfulness-Based Cognitive Therapy principles (MBCT). I focus on addressing present life challenges while integrating past experiences. My services are suitable for individuals, couples, and families that are feeling overwhelmed by their thoughts, emotions, and life experiences. Reduced Fee for Service available with the Psychotherapy Intern.
(226) 909-6867
Office is near:
Paris,
ON
N3L
& Online
Lauralea Lloyd Willow Roots Counselling
Registered Social Worker, CYW, BSW, MSW, RSW
Verified
Are you feeling stressed, depressed, overwhelmed or anxious? Do you have feelings of low self-worth and self-esteem? Do you have an internal "critic" and tend to be hard on yourself? Its brave to reach out for support when life throws challenges that are too overwhelming to handle alone. I will help you to manage stress and learn coping skills, change negative thought and behaviour patterns and improve your self esteem & confidence. I also have therapists available to work with children, teens and couples.
(226) 455-7998
Office is near:
Paris,
ON
N3L
& Online
Waitlist for new clients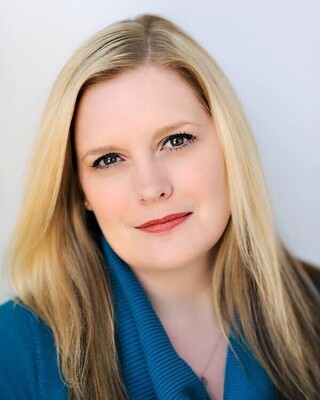 Laura M Dowler
Registered Social Worker, MSW, RSW
Verified
3 Endorsed
Sometimes dealing with surface issues or reactions doesn't work. Are you unable to deal with life's everyday stresses? Ask yourself, what is at the core of those feelings or behaviours? What is inside you? Do you give yourself permission to feel? Do you feel alone? Everyone has their limit and Im guessing you are at yours. Its time to dig deeper and look at what started it all. To finally deal with the issues that still exist deep inside you. Let me guide you to process your feelings or past traumas. To feel heard and empowered. To be able to finally move forward. To be happy.
(844) 332-3508
Office is near:
Paris,
ON
N3L
& Online
Waitlist for new clients
Janine Davies
Registered Psychotherapist (Qualifying), MA, BA
Verified
1 Endorsed
Operating from a person-centered approach, I believe everyone is the expert in their own life, they may just need some guidance to manage it. I feel a strong therapeutic relationship is the key to clients meeting their goals, and I strive to create a space where young-adults and adults feel safe to talk, share and explore challenges they are facing. I value collaboration and tailor treatment to each individual, and I will utilize a number of evidence-based techniques to help clients work through obstacles, develop healthy coping habits, and flourish in their life.
(226) 702-8412
Office is near:
Paris,
ON
N3L
& Online
Elvira Miletic
Registered Psychotherapist, MSW, RSW, BA
Verified
1 Endorsed
Welcome! I am a Registered Psychotherapist and Jungian Analyst. I am registered with the College of Registered Psychotherapists of Ontario (CRPO) and have been practicing since 2014. I work with individuals seeking assistance with relationship issues, work stress, depression, anxiety, life transitions, separation/divorce, grief, overcoming a sense of meaninglessness with life. I also work in the classical tradition of Jungian Analysis.
(888) 340-4325
Office is near:
Paris,
ON
N3L
& Online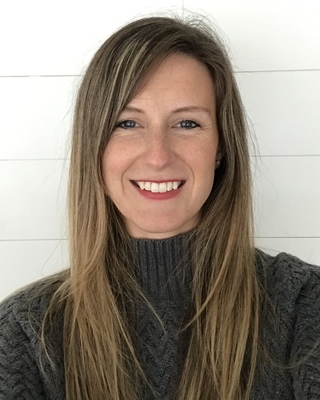 Shannon Wylie
Registered Social Worker, MSW, RSW
Verified
1 Endorsed
I work collaboratively with my clients to help them manage life challenges, reach personal goals and improve overall quality of life. I provide a safe, non-judgemental space for you to feel heard and supported. Together, at your pace, we will explore the impact that thoughts and emotions have on your behaviours and work to create new patterns that bring positive change and wellness back to your life. I follow an anti-oppressive approach, supporting clients with diverse needs and backgrounds. Our sessions focus on the client's goals, strengths, developing coping strategies and fostering resilience. https://www.hyggecounselling.com/
(226) 773-5271
Office is near:
Paris,
ON
N3L
& Online
---
See more therapy options for
---
LGBTQ+ Counsellors
Do LGBTQ-affirmative therapists receive special training?
Yes. Many therapists who practice LGBTQ-affirmative therapy have completed specialised training, either during their degree programme or as continuing education, to learn the core principles of affirmative therapy and how to best support their LGBTQ clients; some have received certifications in LGBTQ-affirmative therapy. Prospective clients should inquire as to a clinician's background and training to ensure a good fit.
Why might I want to see an LGBTQ-affirming or LGBTQ-friendly therapist?
Queer and gender-non-conforming individuals frequently experience bias and marginalisation in day-to-day life. Working with a therapist who understands these unique challenges, as well as accepts and affirms their identity, can help LGBTQ clients feel safe and supported during therapy—allowing them to better navigate their relationships, mental health, and anything else that they wish to explore during therapy. It is important to note that many therapists can be effective in their work with LGBTQ+ individuals, even in the absence of specific training or background knowledge. The most important component in therapy is the alliance between therapist and client, and this alliance can exist between individuals with very different backgrounds.
How can I find an LGBTQ-friendly therapist?
You may wish to inquire about a therapist's expertise with your specific challenges or concerns—depression, for example, or relationship strife—as well as their past experiences treating LGBTQ+ clients. Prospective clients may also ask whether a therapist has obtained additional training and/or certification in LGBTQ-affirmative techniques.
How can I inquire about a therapist's experience with LGBTQ issues?
Prospective clients should feel empowered to directly ask therapists whether they have received training or been certified in LGBTQ-affirming therapy; competent therapists will be happy to explain their educational background and preferred approach(es) to help a client find the best match for them. Clients may also wish to ask how a therapist has treated clients with their particular challenges in the past and what they expect treatment to look like.
Are all the therapists listed in the LGBTQ directory themselves members of the LGBTQ community?
While therapists may choose to disclose their sexual orientation or gender identity in their profiles, the LGBTQ directory features not only those who have shared this information but also those who assert specialised training or experience in providing support to queer individuals, couples or families.