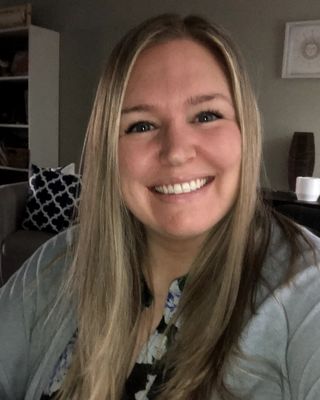 Cora Stewart
Registered Social Worker, BSW, MSW, RSW
Verified
3 Endorsed
I have extensive experience working with individuals and families on issues including; attachment, anxiety, depression, behavioural concerns, selective mutism, trauma, and
ADHD
.
In-person and virtual sessions available. Are you feeling overwhelmed by life's stressors? Are you having difficulty with managing your child's behaviour or mental health concerns? Do you want to improve the relationships with the people around you? I am a Registered Social Worker and use a non-judgmental approach to create a safe environment to provide support. I have a special interest in working with children/adolescents, families and individuals and often use a play-based approach to make treatment fun and engaging.
(548) 488-3289
Office is near:
Paris,
ON
N3L
& Online
Not accepting new clients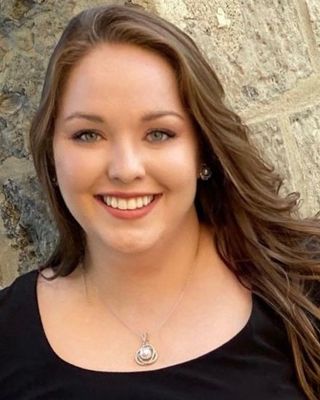 Kim vonEuw
Registered Psychotherapist (Qualifying), BSc, MSc, RP(Q)
Verified
1 Endorsed
Kim primarily works with children and youth with varying mental health conditions, including Anxiety, Depression, Suicidality, Trauma,
ADHD
, ODD, OCD, and other complex mental health issues. Kim also works with families, as well as individuals seeking support. Kim approaches therapy with a Person-Centered approach, ensuring treatment is tailored to each client. Kim primarily uses Cognitive Behaviour Therapy, Dialectical Behaviour Therapy and Solution-Focused modalities.
(548) 488-2713
Office is near:
Paris,
ON
N3L
Not accepting new clients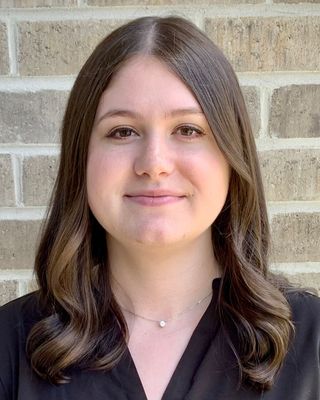 Brianna Stewart
Registered Psychotherapist, MA, RP
Verified
Welcome! I have experience working with adolescents, adults and couples with a variety of areas including depression, anxiety, grief, trauma, interpersonal challenges, life transitions, and other mental health concerns. I have co-facilitated a psychoeducation therapy group for adults with
Attention Deficit
Hyperactivity Disorder (
ADHD
). Regardless of the reasons for starting your therapeutic journey, I am here to listen to your story. I am passionate about creating a place for clients to reconnect with their strengths and achieve their goals.
(888) 340-4325
Office is near:
Paris,
ON
N3L
& Online
Cobblestone Medicine and Rehab Centres
Registered Social Worker
Verified
1 Endorsed
Cobblestone Medicine and Rehab offers private counselling and psychotherapy services in Paris, Ontario. Are you struggling to understand and cope with challenges in your personal or professional life? Cobblestone Counselling and Psychotherapy offers children, individual, family and couple counselling. Like all services at Cobblestone, Counselling services are focused on treating people holistically. We see the person as a whole and employ a person-centered, collaborative and integrative approach to counselling and therapy. Finding a therapist that is uniquely fitted to your needs is especially important to us at Cobblestone.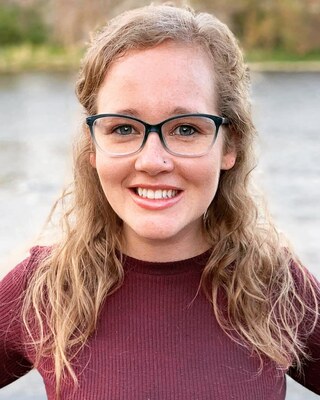 Carolyn Stuart
Registered Psychotherapist, MACP, RP
Verified
2 Endorsed
"And the day came when the risk to remain tight in a bud was more painful than the risk to blossom" -Anais Nin. I can appreciate how difficult it is to make the first steps in entering into a therapeutic relationship. Telling our stories takes tremendous courage and strength. We can trick ourselves into believing that it would be easier to remain silent. We all hit a point in our lives where we need extra guidance, a genuine ear, or a safe place to open up. I create a safe and open space for you to explore your thoughts, feelings, and stories. I combine several therapeutic techniques, to allow you the freedom to share your journey.
Dr. Stephanie Dinsmore
Registered Social Worker, EdD, MSW, RSW
Verified
20 Endorsed
My counselling style is strengths-focused and client-centered. I am trained in a variety of therapeutic modalities including Cognitive Behavior Therapy (CBT), Dialectical Behavior Therapy (DBT), Trauma Informed Therapy, Gottman Method, Narrative, ACT, Solution Focused Therapy, and incorporate Mindfulness-Based Cognitive Therapy principles (MBCT). I focus on addressing present life challenges while integrating past experiences. My services are suitable for individuals, couples, and families that are feeling overwhelmed by their thoughts, emotions, and life experiences. Reduced Fee for Service available with the Psychotherapy Intern.
(226) 909-6867
Office is near:
Paris,
ON
N3L
& Online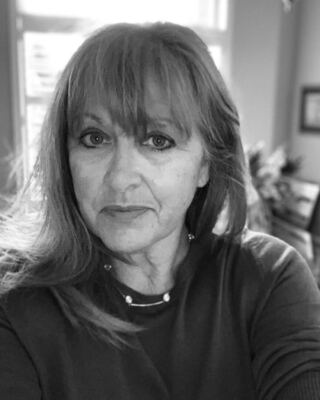 Dr. Geldart
Psychologist, PhD, CPsych
Verified
1 Endorsed
A warm welcome to my practice, Avenue Psychologist. Are you having personal difficulties or perhaps concerned about your child? Is there a family issue you're hoping to resolve? I am a Registered Clinical Psychologist and I work with children, adolescents, adults and families. I use individual therapy for anxiety, depression and other psychological disorders, and I use individual counselling and family-based therapeutic approaches to help clients cope with life transitions, behavioural problems and loss. My practice is located in West Brant, but currently I am using online services and am not holding any sessions in person.
(226) 773-9238
Office is near:
Paris,
ON
N3L
& Online
Waitlist for new clients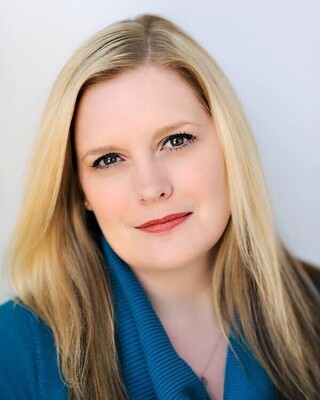 Laura M Dowler
Registered Social Worker, MSW, RSW
Verified
3 Endorsed
Sometimes dealing with surface issues or reactions doesn't work. Are you unable to deal with life's everyday stresses? Ask yourself, what is at the core of those feelings or behaviours? What is inside you? Do you give yourself permission to feel? Do you feel alone? Everyone has their limit and Im guessing you are at yours. Its time to dig deeper and look at what started it all. To finally deal with the issues that still exist deep inside you. Let me guide you to process your feelings or past traumas. To feel heard and empowered. To be able to finally move forward. To be happy.
(844) 332-3508
Office is near:
Paris,
ON
N3L
& Online
Waitlist for new clients
Janine Davies
Registered Psychotherapist (Qualifying), MA, BA
Verified
1 Endorsed
Operating from a person-centered approach, I believe everyone is the expert in their own life, they may just need some guidance to manage it. I feel a strong therapeutic relationship is the key to clients meeting their goals, and I strive to create a space where young-adults and adults feel safe to talk, share and explore challenges they are facing. I value collaboration and tailor treatment to each individual, and I will utilize a number of evidence-based techniques to help clients work through obstacles, develop healthy coping habits, and flourish in their life.
(226) 702-8412
Office is near:
Paris,
ON
N3L
& Online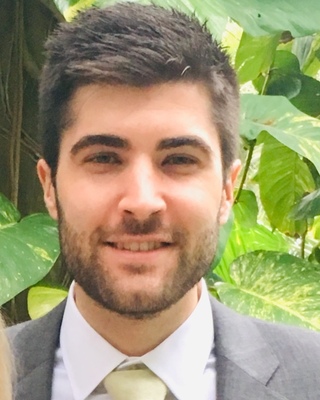 Alexander Kunashko
Registered Social Worker, RSW, MSW, BA
Verified
1 Endorsed
Coronavirus concerns? Video chat (Skype) and phone-based appointments available! Has life become too stressful? Can you no longer cope? Is life not as enjoyable as it used to be? Do you struggle with any of the following: Depression, Trauma, Anxiety, Relationship Issues, Grief, Insomnia, or Stress? Sometimes life can feel overwhelming and seem hopeless. Instead of suffering alone, let me help you. I am a great listener who is compassionate and non-judgmental. I will work hard to earn your trust, understand what the root issues are, and then problem solve effective solutions that will suit your unique needs.
(226) 286-0577
Office is near:
Paris,
ON
N3L
& Online
Turning Point Counselling Centre
Registered Social Worker, MSW, RSW
Verified
1 Endorsed
If you're a parent looking for the right service for your child/youth, or you are an adult looking for a non-judgemental, authentic, down to earth, and compassionate therapist then look no further. I use an evidenced-based trauma and attachment treatment lens with my clients. We begin by building a therapeutic relationship and exploring support networks, strengths, and coping skills. This will also build a sense of empowerment that you (or your child) can use to navigate difficulties that may arise while transitioning to the next phase in your life/families life.
(226) 702-8411
Office is near:
Paris,
ON
N3L
& Online
Brianna Stewart
Carolyn Stuart
Dr. Stephanie Dinsmore
Heidi Argyle Art Therapy And Psychotherapy
First Step Men's Therapy
Elvira Miletic
Registered Psychotherapist, MSW, RSW, BA
Verified
1 Endorsed
Welcome! I am a Registered Psychotherapist and Jungian Analyst. I am registered with the College of Registered Psychotherapists of Ontario (CRPO) and have been practicing since 2014. I work with individuals seeking assistance with relationship issues, work stress, depression, anxiety, life transitions, separation/divorce, grief, overcoming a sense of meaninglessness with life. I also work in the classical tradition of Jungian Analysis.
(888) 340-4325
Office is near:
Paris,
ON
N3L
& Online
---
See more therapy options for
---
ADHD Counsellors
When should I seek treatment for ADHD?
You should seek
treatment for ADHD
if you consistently have difficulty with attention, hyperactivity, or impulsivity that interferes with your daily life. Symptoms of ADHD include the inability to sustain attention during tasks, difficulty organizing tasks and activities, being easily distracted, frequent fidgeting or squirming, and talking or interrupting excessively. If these symptoms interfere with your career, academics, or relationships—for example, consistently failing to complete professional projects on time—you should seek an evaluation for ADHD.
How does treatment for ADHD work?
Effective treatment for ADHD often consists of medication, behavioral therapy, and lifestyle changes. Stimulant medications such as Adderall and Ritalin work by altering levels of neurotransmitters in the brain; higher levels of dopamine and norepinephrine are known to improve attention and focus. Therapy works by helping people with ADHD understand the condition, discuss their areas of difficulty, and develop behavioral strategies to manage their symptoms. In some cases, modifying one's diet and exercise can also help improve symptoms.
Are there specific medications for ADHD?
Medications to treat ADHD are generally stimulants, the most common are Adderall and Ritalin. There are two categories of stimulants: Amphetamines include Adderall, Dyanavel, Vyvanse, and Dexedrine, and methylphenidates include Ritalin, Concerta, Daytrana, Focalin, Quillichew, Quillivant, and Metadate. Non-stimulants and antidepressants may be used as an alternative if stimulants aren't effective or viable for a particular patient.
How long does treatment for ADHD take?
It's tough to give an exact time frame because everyone varies. In terms of medications, stimulants begin to work very soon after you take them, generally within the hour. It may take time to identify the right medication and dosage, but the medication itself is fast-acting. In terms of therapy, it takes time to develop skills and put them into practice, but you will likely see improvements within a few weeks or months.