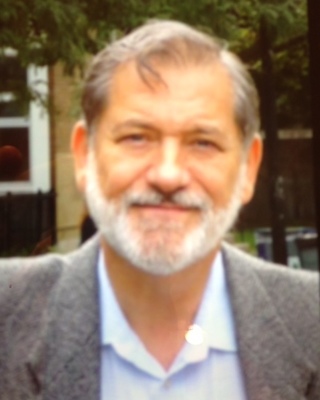 John Eldon Tucker
BA(Ed), BA, MEd, PhD, ACG
I am specifically trained to deal
ADHD
.
I am an
ADHD
Coach in private practice. I coach those in early adulthood who are having difficulty with schooling, transitions, addictions, relationships and sometimes all of these. The bulk of my practice involves helping family members cope with one another's characteristics. These are strategic. I help with understanding the limitations of the condition(s), cooperating, compromising and planning.
(289) 274-4719
Crystal Beach,
ON
L0S
& Online
Checking In Counselling & Consulting
Registered Psychotherapist, MA, RP, CHyp
Verified
Psychotherapy is a confidential, collaborative process in order to achieve improved health and happiness. Amanda is passionate about positive psychology and applies a strengths-based approach to treatment. You will work together to understand and navigate life's relationships, stressors and emotional experiences. Amanda will work with you in an authentic and compassionate way, utilizing an integrated approach to meet your individual needs – helping you create a more balanced and enjoyable life.
(289) 277-5551
Crystal Beach,
ON
L0S
& Online
---
See more therapy options for Crystal Beach
---
ADHD Counsellors
When should I seek treatment for ADHD?
You should seek
treatment for ADHD
if you consistently have difficulty with attention, hyperactivity, or impulsivity that interferes with your daily life. Symptoms of ADHD include the inability to sustain attention during tasks, difficulty organizing tasks and activities, being easily distracted, frequent fidgeting or squirming, and talking or interrupting excessively. If these symptoms interfere with your career, academics, or relationships—for example, consistently failing to complete professional projects on time—you should seek an evaluation for ADHD.
How does treatment for ADHD work?
Effective treatment for ADHD often consists of medication, behavioral therapy, and lifestyle changes. Stimulant medications such as Adderall and Ritalin work by altering levels of neurotransmitters in the brain; higher levels of dopamine and norepinephrine are known to improve attention and focus. Therapy works by helping people with ADHD understand the condition, discuss their areas of difficulty, and develop behavioral strategies to manage their symptoms. In some cases, modifying one's diet and exercise can also help improve symptoms.
Are there specific medications for ADHD?
Medications to treat ADHD are generally stimulants, the most common are Adderall and Ritalin. There are two categories of stimulants: Amphetamines include Adderall, Dyanavel, Vyvanse, and Dexedrine, and methylphenidates include Ritalin, Concerta, Daytrana, Focalin, Quillichew, Quillivant, and Metadate. Non-stimulants and antidepressants may be used as an alternative if stimulants aren't effective or viable for a particular patient.
How long does treatment for ADHD take?
It's tough to give an exact time frame because everyone varies. In terms of medications, stimulants begin to work very soon after you take them, generally within the hour. It may take time to identify the right medication and dosage, but the medication itself is fast-acting. In terms of therapy, it takes time to develop skills and put them into practice, but you will likely see improvements within a few weeks or months.