Lori Lynn Lanktree
Registered Social Worker, MSW, RSW
Verified
We all know life can have its up's and down's. I am here to help you deal with some of the more challenging times. I am a caring and compassionate therapist who is here to listen. I am also here to help you develop positive strategies that are focused on your goals. This ensures that you come away feeling like you are making change and healing happens in your life. I am also open minded and non-judgmental. I am now offering in person appointments again in Clarksburg, Ontario.
(226) 408-4576
Clarksburg,
ON
N0H
& Online
Waitlist for new clients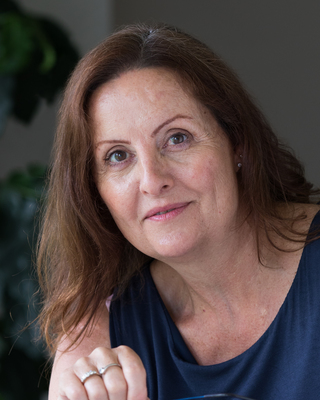 Margot Rochester
Psychological Associate
Verified
Everyone needs a hand at some point in their lives. I have been working in adult mental health for over 20 years, treating people with a variety of mental health, addiction, relationship, grief, trauma and personal growth issues as well as eating disorders. I have a small private practice in Clarksburg where I provide both in-person and virtual sessions.
(249) 700-0299
Clarksburg,
ON
N0H
& Online
Waitlist for new clients
---
See more therapy options for Clarksburg
---
Borderline Personality (BPD) Counsellors
What is the most successful approach to treating borderline personality disorder?
Dialectical behavior therapy (DBT) is considered the gold standard of treatment for
borderline personality disorder
. An evidence-based treatment, it addresses the extreme emotional reactivity, the relationship difficulties, and the acts of self-harm that create so much distress for BPD patients. DBT is a comprehensive program that includes both regular individual psychotherapy sessions and weekly group sessions of skills training.
What happens in treatment of borderline personality disorder?
Treatment typically consists of weekly individual therapy sessions that last an hour and group skill-focused instructional sessions that may last up to two hours. Patients are typically given homework "assignments" in which they are asked to practice in their daily life the skills they acquire in therapy. Patients also keep a diary tracking their emotions and impulses as a way to know which situations are most problematic and to help them gain control over their own behavior. Difficult situations and feelings are typically reviewed in therapy sessions and more constructive solutions found.
What kinds of problems does BPD treatment help with?
DBT was initially developed to dampen the self-destructive impulses of chronically suicidal patients. It is now the treatment of choice for borderline personality disorder, a serious condition marked by extreme emotional reactivity, relationship instability, and self-injurious behaviors. Treatment of BPD helps patients tolerate the flux of emotions without acting on them, often with a specific focus on tolerating negative emotions. DBT addresses the core problems of BPD—fear of abandonment, low self-esteem, and impulsivity.
What is the goal of treatment in borderline personality disorder?
The goal of treatment for borderline personality disorder (BPD) is to relieve the extreme emotional distress that patients experience—to curb their emotional reactivity, to minimize their inclination to self-harm, and to reduce their impulsivity. Toward these ends, patients are not only taught an array of new coping skills and techniques for emotional regulation, they are given opportunities to practice them. Another major goal of treatment is interpersonal effectiveness; patients learn and problem-solve ways to effectively communicate in relationships, especially how to ask for what they need as a way to minimize hurt feelings.