More Therapists Nearby
Michelle Labine Relationship Sex Therapy
Counsellor, MA , CCC, RCT
Verified
10 Endorsed
I am a Registered Counselling Therapist trained and experienced in relationship and sex therapy. I work with men, women and queer folx who are experiencing issues such as communication, conflict, infidelity, and intimacy. Sex therapy is a specialized psychotherapy helpful for those who have difficulty talking about sex and pleasure, who experience lack of libido, lack of arousal, painful intercourse, inability to reach orgasm, addictive sexual behaviours and other sexual challenges.
Waitlist for new clients
Karen Johnston-Hutchins
Counsellor, BEd, MEd, MEd Psy, RCT, CCC
Verified
I love to help people! That's what moves and motivates me. I have thirty years experience as a Teacher, Vice-Principal, Principal and Counsellor in Nova Scotia's school system and over twenty years as a Counselling Therapist in a thriving private practice. I provide therapy to adults, couples, families, adolescents and children within an open, confidential, BIPOC and LGBTQ positive environment. I use solution-focused and cognitive behavioural therapy (CBT) techniques to implement effective strategies designed to work for you and/or your family.
Online Therapists
Cynthia Voegeli Therapy
Counsellor, MA, MFT, RCT
Verified
1 Endorsed
**Accepting New Clients** Are you ready to learn more about yourself and see progress in the challenging areas of your life? Clients working with me can find success with a variety of issues, including anxiety, depression, trauma, grief, self-esteem, sexuality, gender identity, family conflict, and relationships. Identifying your most pressing issue is a good starting point for us to work from, and can lead you in the best direction for your healing.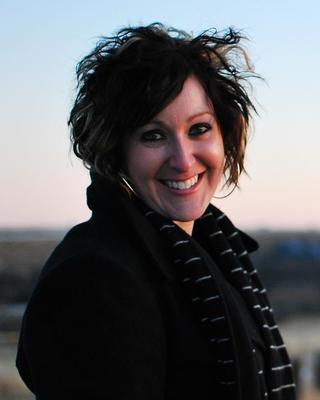 Valerie Brown
Counsellor, MA, RCT
Verified
Hello! It takes great courage to reach out and ask for help. It is my aim to provide a caring and safe environment so you can explore and receive that support. I work with a wide variety of issues that you may be experiencing. Some of these issues include: Anxiety, Depression, Trauma, Relationship issues, Grief, and Codependency. It is my goal to support you toward health and wholeness and to understand your unique and intrinsic worth. There are many areas in our lives that we sometimes feel stuck, or struggle to get a "handle on it". It is my aim to help you develop ways to navigate through. You're not alone in how you feel.