Ashley Elliott
Clinical Social Work/Therapist, BSc, BSW, MSW, RSW
Verified
1 Endorsed
Life can be hard, especially when you are dealing with stress, anxiety,
depression
, loss or even anger. It can be difficult to believe that your life has the possibility to be anything different. I'm here to help you discover that you don't have to feel that way. I have been working with individuals and families for over 10 years to help navigate the complex waters of addictions, parenting struggles, inter-partner violence,
depression
, anxiety, stress, and coping and through all of these adversities there is the possibility for change, and you don't have to go through it alone.
(709) 909-0684
Clarkes Beach,
NL
A0A
& Online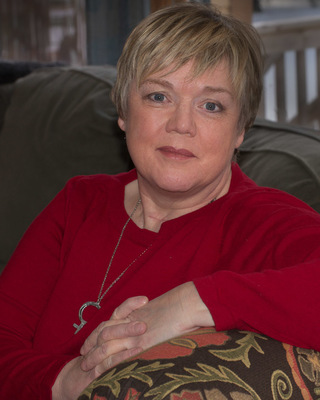 Antje Springmann
Life has its ups and downs. Often we can find ways to cope, and even grow, riding out those waves. But most of us also have times when it all just seems too much; we cannot see a clear path ahead. That's when having the support of someone who listens without judgement and is fully present can be immensely helpful. That is the essence my counselling approach. My aim, in the time we spend together, is to help you discover and reconnect with your inner resources, as well as gain some new tools and create a viable plan to help you move from simply surviving to thriving.
(709) 501-8470
Clarkes Beach,
NL
A0A
& Online
More Therapists Nearby
Careworks Counselling & Psychotherapy
Registered Psychotherapist, BSc, BEd, MEd, RP, CCC
Verified
2 Endorsed
Do you struggle with overwhelming emotions, trouble focusing, or just can't turn off your mind to sleep? Is each day a challenge to start? Do you sometimes feel like nobody understands what you are facing? Feel alone or abandoned? Would you like to start the day feeling like you have the skills to move forward in a purposeful and fulfilling way? At Careworks we have a team that have been practicing in the mental health field for many years, some have more than 15 years of experience. We are a team of individuals who focus on and love helping others! Contact us today for a free consultation, and begin your healing journey.
(709) 400-5425
Office is near:
Bay Roberts,
NL
A0A
& Online
Catherine Rose-Jackman
Counsellor, CCC, MEd, nd, BSpEd
Verified
1 Endorsed
I am a Certified Canadian Counsellor with the Canadian Counselling and Psychotherapy Association. I am also a certified naturopath with the CANN. I have worked in the school system for the past 20 years and am currently in my 7th year as a school counsellor. My main focus is on relationship development with adolescents (families), behavioral interventions, and anxiety reduction strategies. I am also an ally for the LGBT2Q+ community. I have recently dedicated time studying grief counselling, e-therapy counselling, and trauma informed practices.
(709) 500-2505
Office is near:
Bay de Verde,
NL
A0A
& Online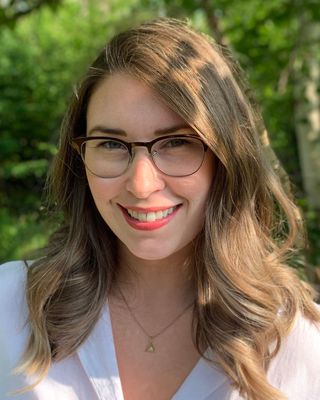 Connections Clinic
Psychologist, BA Hons, MA, RPsych
Verified
Micah Tilley is a Registered Psychologist in Newfoundland & Labrador and Director of the Connections Clinic. At the Connections Clinic, we understand that concerns about your child's or adolescent's learning, development, mood and/or behaviour can feel overwhelming. We are here to help by answering your questions and putting facts and ideas together to generate targeted solutions for you and your child. When we connect the dots, we come to a more comprehensive understanding of a situation. Together, we will work with you to develop a holistic understanding of your child's strengths and needs.
(709) 704-6471
Office is near:
Holyrood,
NL
A0A
& Online
---
See more therapy options for Clarkes Beach
---
Depression Counsellors
Depressive disorders are characterized by persistent feelings of sadness and worthlessness and a lack of desire to engage in formerly pleasurable activities.
Depression
is not a passing blue mood, which almost everyone experiences from time to time, but a complex mind/body illness that interferes with everyday functioning. It not only darkens one's outlook, it is commonly marked by sleep problems and changes in energy levels and appetite. It alters the structure and function of nerve cells so that it disrupts the way the brain processes information and interprets experience.
Despite feelings of hopelessness and worthlessness, depression is a treatable condition. It can be treated with psychotherapy. As with many illnesses, the earlier treatment begins, the more effective it can be and the greater the likelihood that recurrence can be prevented.
Psychotherapy addresses the thinking patterns that precipitate depression, and studies show that it prevents recurrence. Drug therapy is often helpful in relieving symptoms, such as severe anxiety, so that people can engage in meaningful psychotherapy.