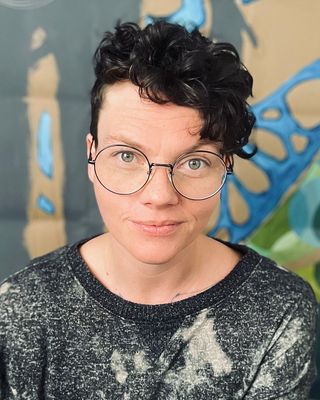 Emma Chafe
Counsellor, MCAT, CCC, RMT
Verified
If you're feeling lost, exhausted, overwhelmed, trapped in a limiting pattern, or if you're dealing with an experience that you know, or are coming to realize, has been a trauma for you - there is a way to move forward. I help folks develop the insight and skills to act from choice rather than from habit, defense, or survival. Life can be uniquely challenging when you have experiences that are atypical, however that difference shows up. The right support for your mental health is going to be just as unique. I work with people to find a balance that enables them to be in choice and invest themselves towards their goals. ​ ​
More Therapists Nearby
Teresa Fairbridge
Counsellor, BA, MA, CCC
Verified
I recognize that talking about your feelings can be difficult and it can be hard to know where to start sometimes. I will hold space for you to explore your needs and experiences in a non-judgemental, relatable, and comfortable atmosphere. Together, we can work to gain new perspectives, develop your skills, identify your strengths, and create positive changes in your life.
(709) 400-6945
Office is near:
Holyrood,
NL
A0A
& Online
Careworks Counselling & Psychotherapy
Registered Psychotherapist, BSc, BEd, MEd, RP, CCC
Verified
2 Endorsed
Do you struggle with overwhelming emotions, trouble focusing, or just can't turn off your mind to sleep? Is each day a challenge to start? Do you sometimes feel like nobody understands what you are facing? Feel alone or abandoned? Would you like to start the day feeling like you have the skills to move forward in a purposeful and fulfilling way? At Careworks we have a team that have been practicing in the mental health field for many years, some have more than 15 years of experience. We are a team of individuals who focus on and love helping others! Contact us today for a free consultation, and begin your healing journey.
(709) 400-5425
Office is near:
Bay Roberts,
NL
A0A
& Online
Not accepting new clients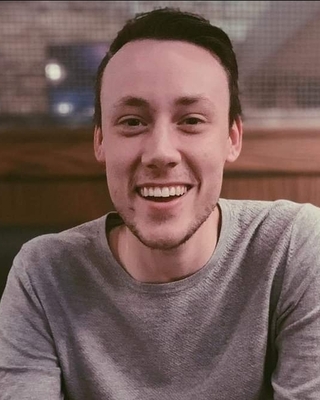 Thomas O'Brien
Clinical Social Work/Therapist, MSW, BSW, RSW
Verified
1 Endorsed
You deserve to feel excited about life, to like who you are, and to feel more than just stress and worry! I think many people are nervous when it comes to the idea of therapy/counselling because there is sometimes a fear that if I face the music, will it just get louder? Well, I want to provide you with a space that allows you to control the volume, while I help guide you and support you through the process. I want you to reach your goals, overcome emotional suffering, and develop the skills you need to feel empowered as you navigate this complex thing, we call life.
(709) 700-1828
Office is near:
Bay Bulls,
NL
A0A
Not accepting new clients
---
What type of mental health professional is right for me?
Some of the most common types of mental health providers in Brigus are psychologists, licensed counselors, therapists, psychotherapists, and licensed clinical social workers, all of whom diagnose mental health conditions and provide individualized treatment.

Services offered, education and credentials vary by type of mental health professional. Each professional in Brigus then may specialize in certain areas, such as depression, marriage counseling, or anxiety. Although many mental health providers are not licensed to prescribe medication, they may coordinate with a provider who can.

Both in-person and online therapy sessions are available from most psychologists.


How to find a specialist?
You can refine your search using the filters on this page. There are several categories you can filter by to find mental health professionals with the experience you are looking for. You may want to filter for CBT Psychologists in Brigus, or Child Psychologists in Brigus.

Many find it useful to use filters to view only psychologists that have experience working with certain issues, like Brigus psychologists specializing in EMDR.
---
What method of therapy is right for me?
When it comes to treatment methods, there's no 'right way.' Each method of therapy can be beneficial for a variety of issues. Psychologists in Brigus specialize in therapeutic approaches such as CBT, EMDR, and Interpersonal Therapy (IPT), among others. Finding a psychologist or therapist who is a good fit for you is the most important step to discovering what type of therapy, or combination of therapeutic approaches, will meet your individual needs. Learn what to expect from different
types of therapy
and how they work.
---
How to use my insurance?
Many therapists accept health insurance. Check to see if your insurance is covered. Feel free to discuss this when you contact the therapist.