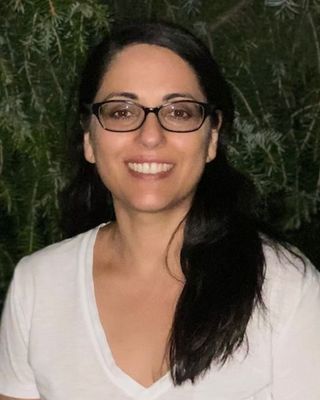 Sheila Johal
Counsellor, MEd, RCC, CCC
Verified
1 Endorsed
Children, adolescents, and
adults
work with various modalities including: art, sand, play, talk and mindfulness practices.
Developing a trusting and safe relationship is foundational to Sheila's therapeutic practice. She creates warm and nurturing environment where clients feel understood and respected. Sheila understands that seeking therapy for oneself or a loved one can feel vulnerable. Clients are supported to feel a sense of security and are empowered to be their authentic self while working with Sheila. She has worked in the school system for 25 years. Sheila's continued employment in schools enhances her ability to connect with children and families though a trauma informed lens.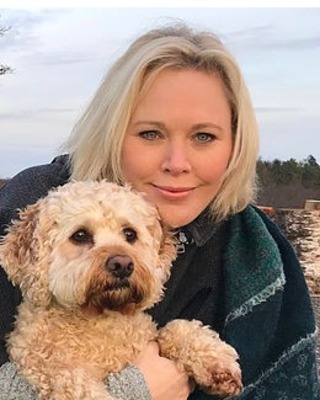 Karen Hamill: Therapy for Children, Teens & Adults
Counsellor, PhD Can, MA, RCC
Verified
I offer counselling to
adults
, children/teens, families and coaching for parents.
I'm here to help you explore new opportunities for healing, personal growth and lasting change using evidence-based therapy. I am known for my empathic listening, kindness and non-judgmental approach. You can expect to be treated with warmth and understanding at all times.
Zahra Sartipi
Counsellor, MA, RCC
Verified
As a compassionate clinical counsellor, I understand the profound impact of anxiety, depression, family conflicts, trauma, and life transitions on your emotional well-being. These experiences can leave you feeling lost, confused, and filled with despair. I offer unwavering support to help you overcome challenges and create a brighter future. Together, we can navigate life's complexities with ease, finding greater satisfaction along the way.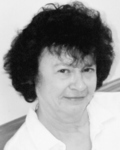 Louise Sturgess
Psychologist, DPsy, RPsych
Verified
Do you feel stressed or anxious in your life or overwhelmed in your daily struggles; or feel stuck and depressed? It's known connecting well with a therapist is an important factor for success, so I spend more than one hour at first sessions, at reduced rate, or you can come for 15 minutes without charge. This creates good initial rapport and a better understanding of your problems. I'm well trained & experienced to help you deal with your problem. I work with individuals using cognitive therapy mixed with common sense from my life experience as a wife and mother.
Not accepting new clients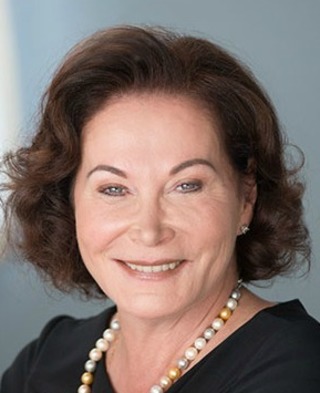 Dr.Lynn Superstein
Psychologist, PhD
Verified
Its not easy to ask for help, but when you are stuck and having difficulty resolving your problems, seeking the help of a therapist is a wise choice.I help people who are having problems in their relationships and suffer with stress, excessive worry and fears. I can help you gain insight so that you can make better decisions from a place of a more conscious choice. My background in the arts helps me work creatively in assisting you to overcome your problems.
(604) 670-5059
Not accepting new clients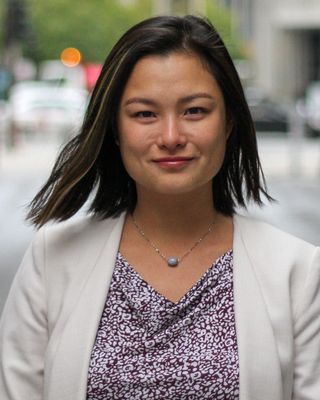 Mary Jia
Pre-Licensed Professional, PhD
Verified
1 Endorsed
People are not their diagnoses even though these labels can sometimes be informative. I prefer to get to know you. Specifically, what do you want out of therapy? What is currently working for you, not working? What brings you in to see me in this moment? I believe that therapy is not only about reducing our suffering, but also finding meaning and fulfillment in our lives. It is about getting to know ourselves, parts that we love, parts that we are afraid of, parts that we don't yet understand. People are also not things that need to be "fixed", instead, this is a place for healing, self-compassion, and growth.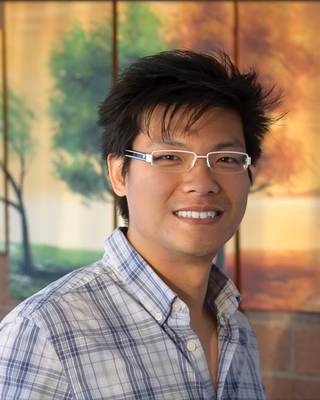 Willful Minds Counselling Services
Counsellor, MCP, RCC, CCC
Verified
5 Endorsed
Do you feel distressed but don't understand why? Have you tried different methods and it only helped a little but never get ahead? Have you ever wondered what the core issue is? Working with me might find you those answers. A lot of people ask who gets counselling, I believe that anyone who experiences stress could get a therapist; however, many have amazing family and friends that allow them to bounce ideas, inspire motivation, and provides insight so counselling really isn't needed. Most people wait till they are in crisis to get help which would mean a rough journey to baseline. Let's be preventative rather than reactionary.
Jennifer Marie
Registered Psychotherapist (Qualifying)
Verified
5 Endorsed
Life conflicts, stress, and traumatic experiences can lead us astray from our true selves and prevent us from living our lives to the fullest. As a result, we may feel unable to deal with life's challenges, resulting in emotional dysregulation, including anxiety, depression, shame, and self-sabotaging behaviours. Reaching out to talk to someone about these challenging parts of our lives can be difficult. While some people know what part of their story they want to focus on, others feel confused and overwhelmed. That's ok. Come as you are, wherever you're at, and we can begin from there. We will figure out what comes next together.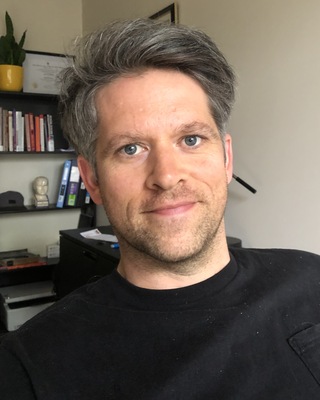 Steven Hobkirk
Counsellor, MA, RCC
Verified
Life is complex and ever-changing. Whether you're feeling stuck, struggling in relationships, having difficulty identifying your feelings and values, or struggling to process the effects of a trauma, I am dedicated to providing a safe, empathic, and trusting environment that fosters acceptance, understanding, healing, and growth. At the core of my work is the belief that every person has the capacity to change, and I am committed to working collaboratively with you to reach your goals.
Kathryn Gardiner
Counsellor, MEd, RCC
Verified
I deeply believe in championing, supporting and equipping others with the skills necessary to reach their greatest potential. As a former elementary school teacher, the educational system has afforded me a unique lens to see a greater need for support of both our children and parenting community. My passion and primary focus involves working in tandem with you, parents or caregivers, and drawing upon your unique position as those who know your child best. Your innate knowledge and expertise will serve as the foundation for your child to flourish.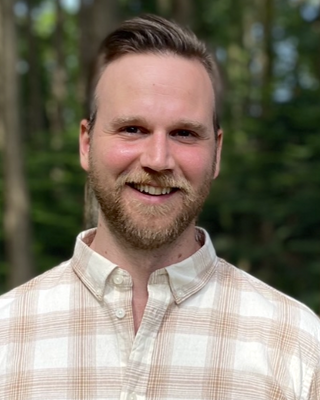 Thomas Goenczi
Counsellor, CCC, MACP, BA
Verified
1 Endorsed
My duty and commitment to you are to provide a curious and engaging space for your therapeutic journey. As your therapist, I intend to assist you in learning and uncovering the process of who you are and who you are becoming. I create an environment that is centred around trust and empathy to allow you to explore the deepest parts of who you are. This in turn will unlock your power to best the trials and tribulations you are facing in your life.
Mary Jia
Jennifer Marie
Thomas Goenczi
Catherine Hollifield
Melissa Moses
Counsellor, MA, EdM, RCC
Verified
As both a therapist and a researcher, I aim to address the dynamic and lived experiences of those who may be struggling with a history of trauma, sexual distress or intimacy-related concerns. I often work with individuals who present well on the surface, seem completely put together when they want to be, and whose problems are not always apparent to others. While things might appear to be going well on the outside, privately they are hurting. Sometimes the source of distress is clearly known, other times it has yet to be discovered.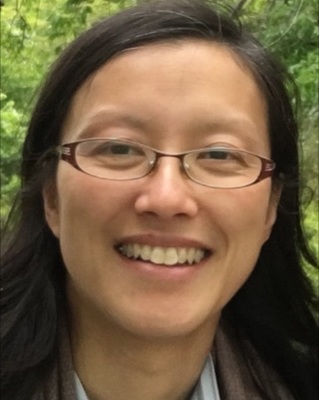 Kara Ko
Counsellor, MSc, RCC
Verified
6 Endorsed
I am a Registered Clinical Counsellor with a background in emotion management, respectful and assertive communication, and mediation. I acknowledge I have the privilege of working on the unceded and traditional lands of the Coast Salish peoples. I have more than 15 years of experience working with individuals, families and organizations and more than 10 years as co-host and co-producer of "It Takes a Village" parenting and family radio program. My therapeutic approach is informed by client-centred therapy, mindfulness and exploring interactions between emotions, thoughts and behaviour.
---
How can I find a therapist in Arbutus Ridge, Vancouver?
Search for nearby therapists or counselors by inputting your city, town, or suburb; or postcode; or a provider's name into the search bar. From there, you can filter providers by the issues they treat, cost, insurance, gender, and other factors to find providers who are well-suited to your needs. To navigate between locations within the same country, enter a new city or postcode into the search bar.
Learn more about
how to find a therapist
.
Is online therapy a good option?
Therapy conducted
online
or over the phone can be just as effective as in-person therapy, as long as there is a strong alliance between the client and the therapist. To find a therapist who provides telehealth services to clients in your area, click "Online Therapy" on the directory homepage and search by your city or town or your postcode.
What's the difference between a psychologist, a therapist, and a counselor?
Therapists, psychologists, and counselors
are all licensed mental health professionals. In Canada, psychologists have earned a doctoral degree. The terms "therapist" and "counselor" are used somewhat interchangeably, but generally therapists offer longer-term, mental health care, while counselors offer shorter-term care that may focus on one domain, such as marriage, career, or academic challenges.
What type of therapist is right for me?
Clients should consider factors such as insurance coverage and their primary reason(s) for seeking therapy to determine the type of professional best suited to their needs. Someone struggling with mental health challenges such as depression or anxiety, for example, may wish to seek out a clinical psychologist or therapist, while someone navigating career obstacles or marital upheaval may benefit from seeing a counselor who can offer short-term, targeted support.
Is everyone in the Psychology Today Therapy Directory a licensed therapist?
The Psychology Today directory lists providers who offer legitimate mental health services to the public, including psychologists, psychiatrists, social workers, and counselors. Many have been licensed by the country or province where they practice; providers whose license or primary credential has been
verified by Psychology Today
verified by Psychology Today are signified by a "Verified" symbol. Some clinicians or organizations provide services for which their state or country does not offer licenses, such as pastoral counseling. They may be selectively included without the "Verified" seal.
What type of therapy is right for me?
The
type of therapy
best suited to a particular individual depends on several factors, including their primary reason for seeking therapy, their preferred timeline (some therapy types last for a set number of sessions, while others are open-ended), and their personality and preferences—some may prefer a more structured approach. For many individuals, multiple types of therapy could provide a good fit.
Is online therapy cheaper than in-person therapy?
Many therapists charge the same amount for online therapy as they do for in-person therapy—though clients may still find this cost-effective if it cuts down on their transportation costs. Health insurance plans often offer equivalent coverage for online and in-person therapy; indeed, in many places, they are legally required to do so. Text-based or on-demand therapy apps may be cheaper than traditional one-on-one psychotherapy; however, the practice may be less effective and is not likely to be covered by insurance.
How much does therapy cost?
Some forms of mental health treatment (for example, seeing a psychiatrist, or seeing a psychologist in a government-funded hospital) are free under provincial health plans. Canadians who seek private counseling can typically expect to pay an average of $150 per session, although the actual price generally ranges between $100 and $3200 per session, depending on their location and the type of provider they select. Workplace benefits or private insurance plans often provide an annual counselling allowance, and some therapists offer sliding scale fees to clients who cannot pay full price.