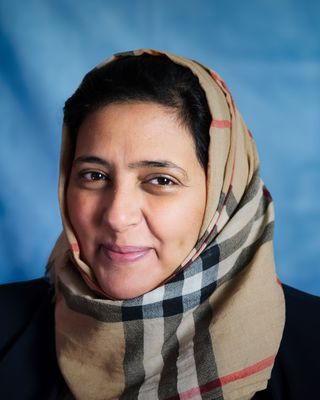 Saleha Alshehri
Counsellor, MS, MA, CCC
Verified
1 Endorsed
Life conflicts, trauma, and stress can steer us away from our core; it can also prevent us from living our best lives. Honoring your story and understanding how all of these hardships can impact your everyday life and your choices and life decisions is one of the effective ways to look inside ourselves. It will also provide you with a clear picture of what you are not satisfied with, what makes you stressed, and if your social relationships work for you or not.
(431) 306-2323
Office is near:
Langley,
BC
V3A
& Online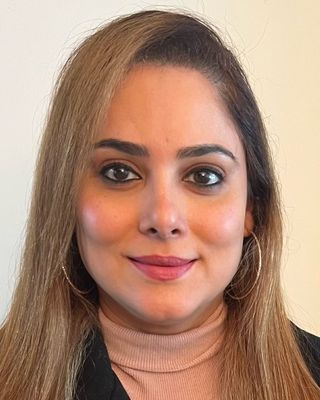 Wellness North Counselling
Counsellor, MEd, RCC
Verified
1 Endorsed
Do you struggle with Anxiety, ADHD, OCD or depression? Do you get overwhelmed easily? Have challenges with your child/ youth's behaviour? I understand South Asian family dynamics and interpersonal difficulties. As a BIPOC professional with more than a decade experience in the field, I help you find peace and solutions. I support families and children/youth using CBT, DBT, Mindfulness, play therapy, EFT and Family systems. I am trained to help neuro-diverse folks and with couples I use Gottman method to make their marriage fulfilling. I am also an approved clinical supervisor. After therapy with me, people leave feeling hopeful.
(506) 501-9363
Office is near:
Langley,
BC
V3A
& Online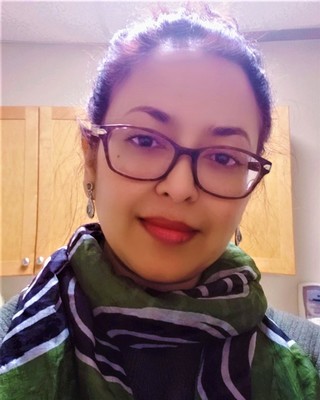 Nasima Banu
Counsellor, RPC, MBBS, EMDR
Verified
Are you presently experiencing issues in life and you don't know how to approach them, where to even start, or who to reach out to? Do you have past experiences which are not letting you move on with your life? Are you struggling with depression, anxiety, sleep difficulties or PTSD? You are not alone, having helped withmany with similar challenges, I may also be able to help you. Please read on to see if we would be a good natch. I am a registered counsellor who works with individuals, couples and families using a psychodynamic approch.
(226) 457-5046
Office is near:
Langley,
BC
V3A
& Online
Tarnia Pickard
Counsellor, RCC, MEd, BEd, BA
Verified
Are you feeling on edge? Are you experiencing a sense of loss or confusion of where to go or what to do for relief? Are you a parent or family member needing solutions or support? I am here to assist you in finding your path of reprieve and stability. I see myself as one who helps heal along side with others! Together We will find your strengths and create your inner calm along with unlocking the buried emotional pain you may be struggling with. It took courage and trust to reach out, you have come this far, contact me and we will work on finding your happiness and freedom of distress and chaos. I look forward to connecting.
(807) 790-6599
Office is near:
Langley,
BC
V3A
& Online
Julia Blackwell
Counsellor, RCC, MCP
Verified
1 Endorsed
I invite you practice a few deep breaths as you reflect on aspects of your journey that led you to this page. Have you been feeling stressed, anxious, or overwhelmed? Exhausted or drained? Perhaps seeking to to learn new coping tools or wanting to develop your self-care practices? When we bottle up emotions and feel disconnected to both ourselves and others it can be difficult to access healing, recovery, and growth. Counselling can provide a space to press pause from busyness or turmoil. Seeking a safe space to rest. reflect, and to feel restored.
(778) 771-3438
Office is near:
Langley,
BC
V1M
& Online
Jamie Elaine Gazlay
Clinical Social Work/Therapist, MSW, RSW
Verified
1 Endorsed
Each of us hold the answers and the strength needed to navigate even the most difficult circumstances. Still, we may benefit from support in uncovering this inner strength and the solutions within it. I work with adults, youth and families to address traumas still held in the body/mind, anxiety, depression, self-discovery and relationships. My passion is working with families. I focus on the power of emotion and attachment and their role in the well being of families and the emotional development of children. My goal will be to support you in building healthier relationships that can survive difficult experiences in the future.
Office is near:
Langley,
BC
V1M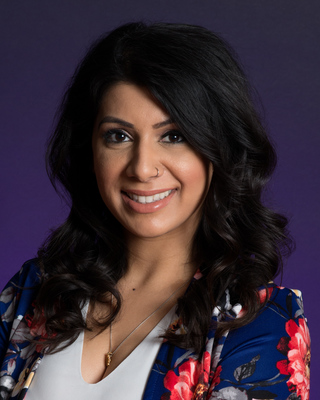 Karen Aujla
Psychologist, MA
Verified
1 Endorsed
I am a strong believer that the mind is everything, and what you think, you can become. With the right tools one can make significant, and positive changes in personal growth. I believe seeking help is not a weakness, but a strength. I understand the complexities that people face in stressful situations, and work with clients to help resolve them whether that is your mood, thoughts, motivation, relationships, work, career or anything else that is important to you. I have a vast range of experience working with anxiety, depression, trauma, domestic violence, custody and access issues, cultural, and intergenerational issues.
(587) 907-4941
Office is near:
Langley,
BC
V1M
& Online
Justine Russo
Counsellor, RCC
Verified
1 Endorsed
You are the expert of your life, and I am here to understand you. As your experience is different than anyone else's, I approach every client with an open mind and bring forth tools that will work best for you specifically. I hold a personal interest in working with women in their perinatal and postpartum periods with struggles that naturally arise, as well with pregnancy loss, fertility challenges, self-worth, body image, disordered eating, sexual/sexuality changes and anxiety. I am also looking forward to working with clients who are experiencing, anxiety, depression, self-esteem struggles and more.
Office is near:
Langley,
BC
V1M
& Online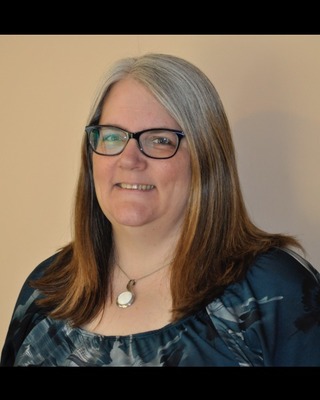 Cyndi Bell
Counsellor, BA, MA, RCC
Verified
1 Endorsed
I have worked in the counselling field for many years and have earned my Masters degree in counselling psychology. I am also registered as a counsellor with the BC Association of Clinical Counsellors. Over the years, I have worked with many clients who struggle with alcoholism/addiction, concurrent disorders and mental health issues. In doing so, I have witnessed some amazing change and growth within these individuals. Change is possible and you deserve it!
(778) 906-8605
Office is near:
Langley,
BC
V2Y
& Online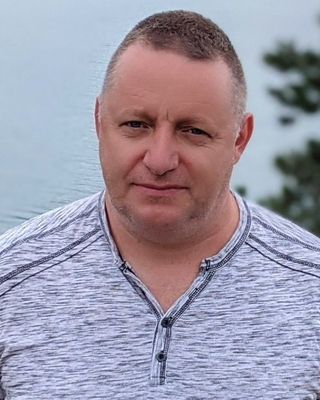 Dmitry Alexandrovich
Counsellor, RCC, CCC
Verified
My purpose is to assist you in facing and processing traumatic / adverse life experiences that could have resulted in anxiety, depression, PTSD, addictions, anger issues, etc. Together, we will explore and unravel the nature and roots of what prevents you from living a happier life. Despite the possible challenges that may arise on this way, please know that you have a huge potential to live your life based on what is right with you. As a clinician, I am committed to do to the best of my abilities for facilitating this process and helping you reach your goals.
(833) 634-0972
Office is near:
Langley,
BC
V1M
& Online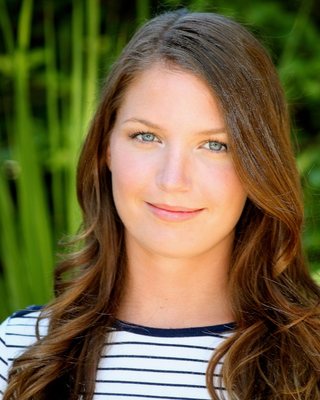 Tidal Trauma Centre
Counsellor, MA, CCC, RCC
Verified
2 Endorsed
We are a specialized team of mental health professionals providing high-quality counselling and trauma therapy to individuals and couples. We know that talk therapy is beneficial, but we realized that many of our clients' problems require a deeper and more integrative approach. Stressful and traumatic experiences leave lasting impacts on peoples' minds and their bodies, which can make them feel stuck in the same patterns. By integrating neurobiologically-based therapies such as EMDR, OEI and Somatic Experiencing into talk therapy (CBT, narrative), our team specializes in helping people break free from discouragement and overwhelm.
(587) 818-6307
Office is near:
Langley,
BC
V2Y
& Online
Tarnia Pickard
Justine Russo
Dmitry Alexandrovich
Josette Marie Steel
Rubina Kaur Garcha
Sabrina Brar
Mansi Parekh
Lisa Moore Clinical Counselor & Play Therapy Supvr
Shannon Lawrence
Michael Zibauer
Nadine Viker
Haylie Palichuk
Mary Tuhkala
Gurpreet Nahal
Jeanne Griesel
David Qi
Loretta Thorgeirson
Tammy Ough
Hao Yen Lim
Ana-Maria Comia
Jane Yoon
Tracy M Tillapaugh
Turning Point Therapy
London Tree: Counselling & Holistic Health Service
Jane Whitlaw
Inner Wisdom Counselling - Tracey Gramm
---
See more therapy options for Langley