Lore McLaren
Counsellor, MTC, RTC
Verified
I offer compassion, skill, and deep presence to support you to expand your awareness and understanding of your self, your relationships, your past, your present and your paths forward. We work collaboratively to strengthen your coping, self care and thriving practices, and to process, digest and integrate your life experiences. You determine the choices, decisions and changes that are right for you. I bring empathy, creativity, attunement and years of experience to the process of supporting the emergence of clarity, insight, and resolve to ultimately serve your deepest well-being and your most authentic self.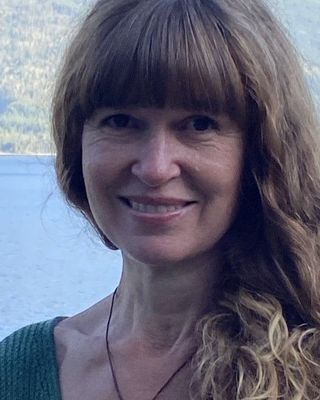 Cheryl Price
Counsellor, RTC, BA, DKATI, DIPTRA, RCAT
Verified
I am passionate about working with those who have suffered extensive trauma, including sexual abuse and human trafficking. I integrate my training in clinical counselling, trauma therapy and art therapy to offer support tailored to address individual needs. I provide a relational approach where compassion and connection are central, working on the premise that we are wounded within the context of relationship and we heal within relationship. I believe in empowering people to discover they have within them all they need to heal.
---
See more therapy options for Kaslo
---
Teen Counsellors
Adolescence
can be a time of both disorientation and discovery. The transitional period can raise questions of independence and identity; as adolescents cultivate their sense of self, they may face difficult choices about academics, friendship, sexuality, gender identity, drugs, and alcohol.
Most teens have a relatively egocentric perspective on life; a state of mind that usually abates with age. They often focus on themselves and believe that everyone else—from a best friend to a distant crush—is focused on them too. They may grapple with insecurities and feelings of being judged. Relationships with family members often take a backseat to peer groups, romantic interests, and appearance, which teens perceive as increasingly important during this time.
The transition can naturally lead to anxiety about physical development, evolving relationships with others, and one's place in the larger world. Mild anxiety and other challenges are typical, but serious mental health conditions also emerge during adolescence.