Waitlist for new clients
Abdelkerim Abdelkerim
Clinical Social Work/Therapist, MA, AASW
Verified
Abdelkerim Abdelkerim is an experienced counselor with over 12 years' experience. He has held various counselling roles including managing a nation-wide counselling service. Abdelkerim provides clinical supervision, training and mentoring. Abdelkerim is also a linguist / interpreter fluent in
Arabic
and Tigrinya and would provide bilingual counselling.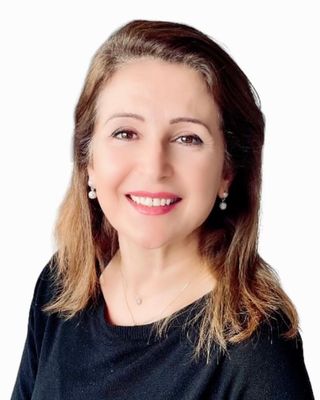 Safaa Hakim
Counsellor, PACFA
Verified
I am a bilingual
Arabic
speaker and my practice is sensitive to the needs of people from various ethnic backgrounds, sexualities and diverse backgrounds.
I am compassionate about guiding my clients to explore their difficulties and strengthen their emotional wellbeing. I provide specific counselling in the areas of anxiety, stress, depression, and relationships; as well as behavioural and other cognitive issues, offering a wide range of counselling support to meet the needs of clients and an organisation's employees.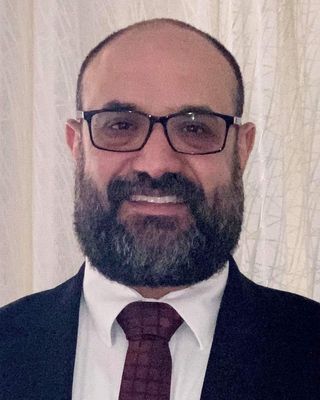 Better Health Counselling & Psychotherapy
Counsellor, MA, AACBT
Verified
I am a bilingual
Arabic
speaker and my practice is sensitive to the needs of people from various ethnic backgrounds.
You Can Make Positive Changes in Your Life or Work! Are you troubled by anxiety or low mood? Having difficulty with your relationships? Dissatisfied with your job but don't know what to do? I am an accredited Counsellor who specialises in disadvantaged clients, disabled clients, adolescents, drug and alcohol, relationship and conflict, abused clients, addictions, mental health issues, grief and loss, acquired brain injury, marriage and financial issues. I am a specialist that offers counselling to support healing and recovery from refugee trauma.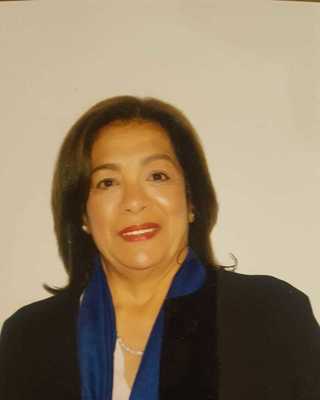 Mona Gendy
Counsellor, MA, ACA-L2
Verified
Arabic
speaking background, My counselling expertise includes, but is not limited to Stress, Anxiety, Addiction, Depression, Grief & Loss, Domestic Violence and Relationships issues.
As a counsellor, my desire is to help people by providing a safe environment where they can express their emotions, thoughts, fears, and where they can be open about how they feel. Seeing my clients improving their issues, reaching their goals, overcoming their challenges and obstacles are the most fulfilling things for me as a counsellor. I have lived in different countries and witnessed different backgrounds. My experience counselling people with different issues and conditions taught me how to understand what my clients actually need so I can help as best as I can. Everyone has a unique story and I hope I can create a safe spa
Cramli Psychological and Behavioural Services
At Cramli Psychological and Behavioural Services (CPBS) we offer therapeutic and evidence based interventions specifically for parents, children, teenagers, adults and their families, where emotional, behavioural and developmental concerns are present. CPBS focuses on providing strategies to assist with reducing symptoms of mental health, increasing emotional intelligence, emotional regulation and building an understanding of their triggers and early warning signs.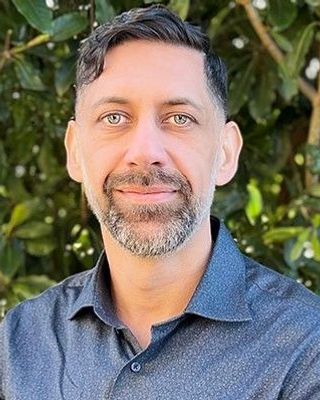 Zain Timimi
Psychotherapist, MPsych, PACFA
Verified
This is Zain, BNurs , BParamedicS, MCouns&Psy. I'm a registered counsellor with PACFA, who works with both adults and adolescents. I employ a person-cantered approach to therapy whilst also implementing other therapeutic intervention techniques. During therapy I aim to understand each individual and the personal circumstances that surround their life. My main focus is to provide a safe space that allows clients to feel comfortable when expressing themselves, ultimately allowing me to understand their perspective and encouraging positive change in their life. Common therapy techniques I use are Cognitive Behavioural Therapy (CBT).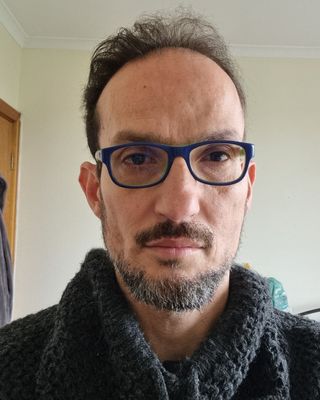 Houssam Elsheikh
If you are feeling a lack of direction in your life at the moment, I can support you to find greater clarity, direction and peace of mind. I work alongside you in an empowering way so that you leave with strategies, resources and the tools tailored to you that you can apply straight away to your life. My hope is that you leave my counselling sessions with the tools to take back your life. Gain more empowerment and control in your life and overcoming negative thoughts and discover strategies to overcome negative thoughts. Counselling can help you; • Reduce overwhelm • improve sleep & increased positivity • improve wellbeing • Gain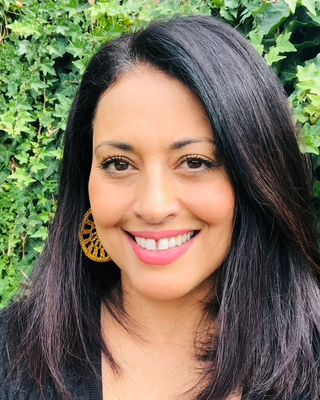 Sera Elmasri
Psychologist, MPsych, PsyBA General
Verified
1 Endorsed
I conduct ADHD assessments for adults and treatment for Anxiety, Panic attacks, OCD, Depression, Low Self -Esteem, Acute and Chronic stress & Burnout. My approach is to: (1) Understand the client as well as the environments in which they function (2) Teach clients effective techniques and coping strategies (3) Build strong skills to create sustainable change. Many people have seen various therapists throughout their lifetimes. Often they find themselves relapsing back to the same problems. Clients who undertake counselling with me will be guided on how to change long standing patterns of negative behaviours and progress forward.
Holistic Psychology
Psychologist, MPsych, PsyBA Endorsed
Verified
People often tell me that the reason why they choose to work with me is because they can see that they can be challenged and guided to be the empowered version of themselves, while at the same time feeling safe in the knowledge they are being cared for and supported by a qualified clinical psychologist. I have been a Clinical Psychologist since 2013 and a leadership and life coach since 2009. I am passionate about working with people who are ready to change their unhelpful stories to more empowering and authentic ones.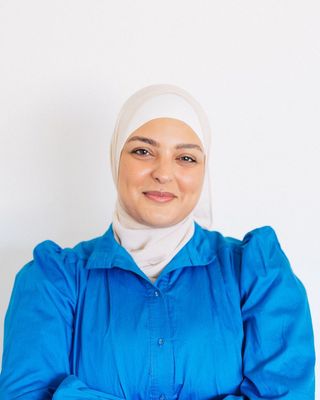 Ghada El Zohbi
Psychologist, MA, PsyBA General
Verified
Ghada is passionate about working with women from a culturally sensitive, trauma-informed, and person-centered approach. Ghada has worked in various mental health roles across public inpatient, community, and forensic settings. Ghada is interested in working with women aged between 18-65+ years, presenting mental health, intimacy & sexual health/pain difficulties. NOTE: Ghada currently only practices and is available to take intake calls on Fridays from 9 am -5 pm, please head to northsidewomenswellbeinghub.com.au/request-an-appointment to request an appointment.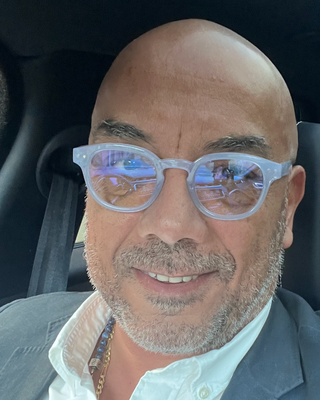 Fitness4mind
Counsellor, MSc, ACA-L1
Verified
I am Wess, a registered Counsellor (PACFA) and certified Life Coach (ICF) with over 15 years' experience applying psychological practice across a variety of settings. I work with people of all ages including young people and families and people with diverse cultural backgrounds. My perspective is strongly grounded in the belief that everyone has the capacity to develop and make personal change. Practice a holistic approach that integrates elements of humanistic, client-centred therapy, emotion-focused therapy and cognitive behavioural therapy.
---
See more therapy options for Victoria
---
What type of mental health professional is right for me?
How can I find a therapist in Victoria?
Search for nearby therapists or counselors by inputting your city, town, or suburb; or postcode; or a provider's name into the search bar. From there, you can filter providers by the issues they treat, cost, insurance, gender, and other factors to find providers who are well-suited to your needs. To navigate between locations within the same country, enter a new city or postcode into the search bar.
Learn more about
how to find a therapist
.
---
Is online therapy a good option?
Therapy conducted
online
or over the phone can be just as effective as in-person therapy, as long as there is a strong alliance between the client and the therapist. To find a therapist who provides telehealth services to clients in your area, click "Online Therapy" on the directory homepage and search by your city or town or your postcode.
What's the difference between a psychologist, a therapist, and a counselor?
Therapists, psychologists, and counselors are all licensed mental health professionals. In many countries, psychologists have earned a doctoral degree. The terms "therapist" and "counsellor" are used somewhat interchangeably, but generally therapists offer longer-term, mental health care, while counsellors offer shorter-term care that may focus on one domain, such as marriage, career, or academic challenges.
---
What type of therapist is right for me?
Clients should consider factors such as insurance coverage and their primary reason(s) for seeking therapy to determine the type of professional best suited to their needs. Someone struggling with mental health challenges such as depression or anxiety, for example, may wish to seek out a clinical psychologist, psychologist or therapist, while someone navigating career obstacles or marital upheaval may benefit from seeing a counsellor who can offer short-term, targeted support.
Is everyone in the Psychology Today Therapy Directory a licensed therapist?
The Psychology Today directory lists providers who offer legitimate mental health services to the public, including psychologists, psychiatrists, social workers, and counsellors. Many have been licensed by the country or state where they practice; providers whose license or primary credential has been verified by Psychology Today are signified by a "Verified" symbol. Some clinicians or organizations provide services for which their state or country does not offer licenses, such as pastoral counseling. They may be selectively included without the "Verified" seal.
What type of therapy is right for me?
The
type of therapy
best suited to a particular individual depends on several factors, including their primary reason for seeking therapy, their preferred timeline (some therapy types last for a set number of sessions, while others are open-ended), and their personality and preferences—some may prefer a more structured approach. For many individuals, multiple types of therapy could provide a good fit.
---
Is online therapy cheaper than in-person therapy?
Many therapists charge the same amount for online therapy as they do for in-person therapy—though clients may still find this cost-effective if it cuts down on their transportation costs. Health insurance plans often offer equivalent coverage for online and in-person therapy; indeed, in many places, they are legally required to do so. Text-based or on-demand therapy apps may be cheaper than traditional one-on-one psychotherapy; however, the practice may be less effective and is not likely to be covered by insurance.