Waitlist for new clients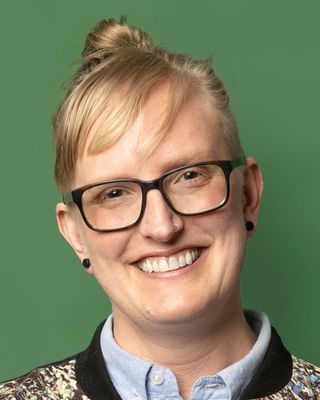 Anine Cummins (they/them) - Ginger Cat Counselling
Counsellor, ACA-L1
Verified
I provide online counselling for adults and teenagers. Everyone is welcome! I work with LGBTIQ+ clients, including trans and
non-binary
people, people with traumatic histories, including sexual assault and abuse, people with dissociative disorders, including DID, people with ADHD and autism, and other neurodiverse brains, activists and other people struggling with burn out.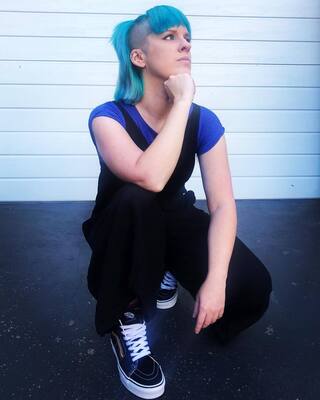 Creating Wellbeing Melbourne
Psychotherapist, MA, AThR
Verified
2 Endorsed
***PLEASE CONTACT ME VIA EMAIL*** Hi, I'm Rae (they/them) and I'm an Arts Therapist, Psychotherapist and Supervisor. I am
Non-Binary
with a lived experience of Neurodiversity and Chronic Illness. I am very passionate about Disability Rights, the LGBTQIA+ Community and Mental Health. I am also vegan and love animals. I have a pet cat named Mashu, who you might even meet in one of your sessions.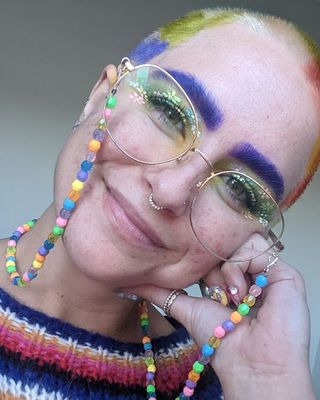 Clitorally Perfect
K is a queer,
non-binary
, neurodiverse Sex Therapist & Registered Nurse. They work hollistically with clients of diverse backgrounds, supporting them either short or long term through the challenges life may bring. K works with clients of all ages, backgrounds & identities, & is able to see clients of all financial backgrounds, supporting sliding scale rates, or trade options for appointments. K has an office location in Ascot Vale, & welcomes clients in to their colourful space, but can also see clients online, for those who may be unable to travel.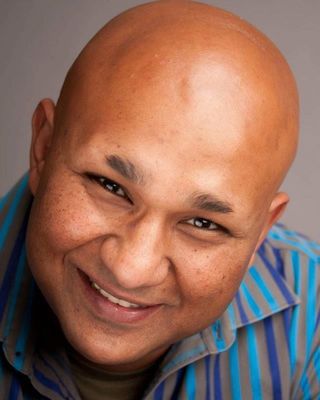 mc counselling addiction & mental health
Counsellor, ACA-L2
Verified
Hi I'm Mike Carroll. Helping you with addiction is a personal journey. There are usually many areas of concern underneath the surface of the addiction. This includes trauma, negative life experiences, anxiety and depression. You are wanting to regain control of your life and help to navigate a world away from addiction. This may include moderating or abstaining from this addiction. This addiction could be drugs, alcohol gambling, pornography, gaming, technology or food.
Gail Telford
Psychotherapist, MSc, AAFT
Verified
The goal of therapy is to work collaboratively together to grow, heal and move forward to where you want to be in your life.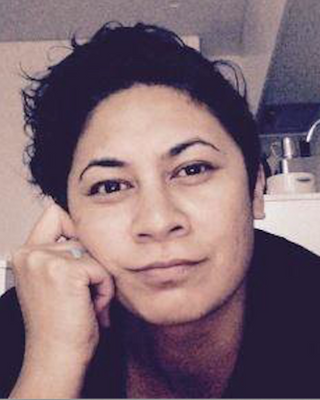 eden brown Psychotherapy
Psychotherapist, PACFA
Verified
I offer confidential, non-judgemental, culturally appropriate and trauma informed psychotherapy to individuals, intimate partners and families. I'm a Relational Gestalt Psychotherapist and I've worked as a psychotherapist, counsellor, social worker and youth worker in various fields over the last 10 years including: Community Health, LGBTQIA+ Mental Health, Men's Family Violence Counselling, Trauma & Sexual Assault counselling, Women's Organisations, Aboriginal Community Controlled Organisations and Youth Organisations.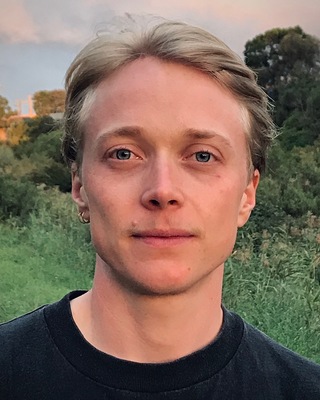 Louis Spence
Psychotherapist, MA, PACFA
Verified
Louis is an integrative psychotherapist who offers ongoing individual psychotherapy to people of all kinds. They specialise in working with LGBTQIA+ people and their families, people in non-normative relationships, workers in the sex industry, and others whose experiences of marginalisation have affected their mental health and access to affirmative treatment. They are passionate about exploring the intersections of individual mental health and systemic forces, and helping clients to find congruent and meaningful ways of understanding their experiences and navigating the world.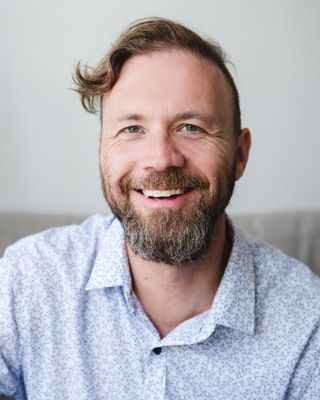 Ruairi Gallagher
Clinical Social Work/Therapist, AMHSW
Verified
I am an Accredited Mental Health Social Worker with over 20 years of experience in the community sector. Having worked in both urban and regional locations in Australia, and in community-based roles in the UK and Canada, I pride myself on being able to connect with people from all walks of life. I've worked with people of all genders, sexualities, cultures and abilities. Whilst working on Vancouver Island, I ran addictions support groups made up of an assortment of individuals. Homeless folks would be facing similar issues to investment banker-types. This led to me becoming more interested in the universality of trauma and PTSD.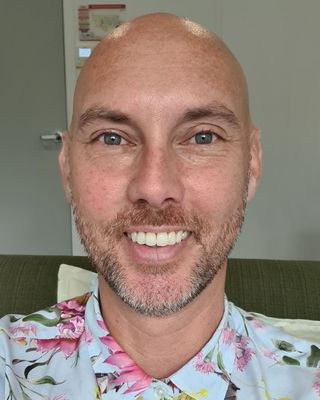 Howearth Psychology
Psychologist, MA, PsyBA General
Verified
Howearth Psychology is run by Aaron Howearth in St Kilda, Victoria. Aaron spent 23 years in the Royal Australian Navy, followed by several years as a dog walker while making the change into psychology, with the simple aim of helping people and strengthening the community. Aaron draws on several therapeutic models including, cognitive-behavioural therapy, acceptance and commitment therapy, and schema therapy. Aaron draws on his training and personal experience to provide empathic understanding and focused treatment for people with mental health difficulties, and those seeking to improve their day-to-day lives.
Ess Binet
Psychotherapist, PACFA
Verified
Hey, I'm stoked you've stopped by! I'm Ess, an introverted, dance obsessed, spiritual being who will drop an F-bomb in solidarity or celebration. I'm genuinely interested in learning about you and hearing your story. I'm excited for you, to be more YOU! Whether that's supporting you to: express yourself more fully, learn tools to practice self-acceptance, work through past experiences so you can embrace you now, unlearn and relearn behaviours so you can thrive... While I have approx 10 years experience working in trauma/mental health, I'm currently focusing on working with folks curious about deeper self exploration + growth.
---
See more therapy options for
---
How can I find a therapist in Victoria?
Search for nearby therapists or counsellors by inputting your city, town, or suburb; or postcode; or a provider's name into the search bar. From there, you can filter providers by the issues they treat, cost, insurance, gender, and other factors to find providers who are well-suited to your needs. To navigate between locations within the same country, enter a new city or postcode into the search bar.
Learn more about
how to find a therapist
.
Is online therapy a good option?
Therapy conducted
online
or over the phone can be just as effective as in-person therapy, as long as there is a strong alliance between the client and the therapist. To find a therapist who provides telehealth services to clients in your area, click "Online Therapy" on the directory homepage and search by your city or town or your postcode.
What's the difference between a psychologist, a therapist, and a counsellor?
Therapists, psychologists, and counsellors are all licensed mental health professionals. In many countries, psychologists have earned a doctoral degree. The terms "therapist" and "counsellor" are used somewhat interchangeably, but generally therapists offer longer-term, mental health care, while counsellors offer shorter-term care that may focus on one domain, such as marriage, career, or academic challenges.
What type of therapist is right for me?
Clients should consider factors such as insurance coverage and their primary reason(s) for seeking therapy to determine the type of professional best suited to their needs. Someone struggling with mental health challenges such as depression or anxiety, for example, may wish to seek out a clinical psychologist, psychologist or therapist, while someone navigating career obstacles or marital upheaval may benefit from seeing a counsellor who can offer short-term, targeted support.
Is everyone in the Psychology Today Therapy Directory a licensed therapist?
The Psychology Today directory lists providers who offer legitimate mental health services to the public, including psychologists, psychiatrists, social workers, and counselors. Many have been licensed by the country where they practice; providers whose license or primary credential has been verified by Psychology Today are signified by a "Verified" symbol. Some clinicians or organizations provide services for which their state or country does not offer licenses, such as pastoral counselling. They may be selectively included without the "Verified" seal.
What type of therapy is right for me?
The
type of therapy
best suited to a particular individual depends on several factors, including their primary reason for seeking therapy, their preferred timeline (some therapy types last for a set number of sessions, while others are open-ended), and their personality and preferences—some may prefer a more structured approach. For many individuals, multiple types of therapy could provide a good fit.
Is online therapy cheaper than in-person therapy?
Many therapists charge the same amount for online therapy as they do for in-person therapy—though clients may still find this cost-effective if it cuts down on their transportation costs. Health insurance plans often offer equivalent coverage for online and in-person therapy; indeed, in many places, they are legally required to do so. Text-based or on-demand therapy apps may be cheaper than traditional one-on-one psychotherapy; however, the practice may be less effective and is not likely to be covered by insurance.