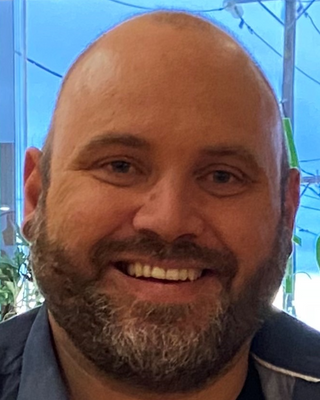 Nate Proctor
Clinical Social Work/Therapist, AASW
Verified
Support for anxiety,
depression
, emotional challenges, general stress, relationship and family issues, male identity challenges, motivational issues, work identity & work stress, creating lasting change & increasing emotional intelligence/resilience.
Support for all, with a particular focus and passion for supporting men and teenagers. I create a safe, non-judgmental space for people to feel comfortable to share and work on their challenges. I am an easy going, emotionally intelligent, highly empathetic practitioner, with a good sense of humour. I am very passionate about assisting people to increase their resilience, positive wellbeing, and happiness, to create sustainable change. I have particular skills and experience that help me create comfortable, enjoyable, supportive connections for men who have concerns about receiving professional mental health support.
Jodie Fincham - Safe Place Counselling
Counsellor, PACFA
Verified
From time to time, we all face challenges and experience change throughout different stages of our lives. But for many of us, sometimes it might be more difficult than usual to cope or find our way. Perhaps you are feeling lost because the life you currently lead is not what you had imagined it would be? Or it could be that you are facing an overwhelming situation, or 'stuck' in a relationship that creates major stress. You may have been struggling with anxiety,
depression
, loss or other significant life transitions for some time, and now need help. At Safe Place Counselling, you do not need to deal with life's challenges alone.
(03) 4708 5474
Office is near:
Yea,
VIC
3717
& Online
---
Depression Counsellors
Depressive disorders are characterized by persistent feelings of sadness and worthlessness and a lack of desire to engage in formerly pleasurable activities.
Depression
is not a passing blue mood, which almost everyone experiences from time to time, but a complex mind/body illness that interferes with everyday functioning. It not only darkens one's outlook, it is commonly marked by sleep problems and changes in energy levels and appetite. It alters the structure and function of nerve cells so that it disrupts the way the brain processes information and interprets experience.
Despite feelings of hopelessness and worthlessness, depression is a treatable condition. It can be treated with psychotherapy. As with many illnesses, the earlier treatment begins, the more effective it can be and the greater the likelihood that recurrence can be prevented.
Psychotherapy addresses the thinking patterns that precipitate depression, and studies show that it prevents recurrence. Drug therapy is often helpful in relieving symptoms, such as severe anxiety, so that people can engage in meaningful psychotherapy.