Jodie Fincham - Safe Place Counselling
Counsellor, PACFA
Verified
Clients will receive
acceptance
, warmth and compassion.
From time to time, we all face challenges and experience change throughout different stages of our lives. But for many of us, sometimes it might be more difficult than usual to cope or find our way. Perhaps you are feeling lost because the life you currently lead is not what you had imagined it would be? Or it could be that you are facing an overwhelming situation, or 'stuck' in a relationship that creates major stress. You may have been struggling with anxiety, depression, loss or other significant life transitions for some time, and now need help. At Safe Place Counselling, you do not need to deal with life's challenges alone.
(03) 4708 5474
Office is near:
Yea,
VIC
3717
& Online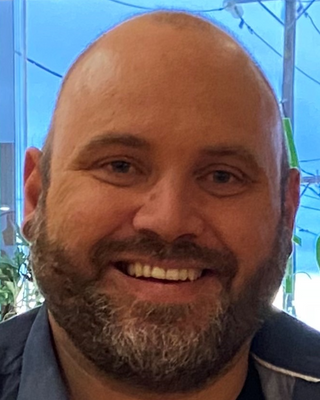 Nate Proctor
Clinical Social Work/Therapist, AASW
Verified
Support for all, with a particular focus and passion for supporting men and teenagers. I create a safe, non-judgmental space for people to feel comfortable to share and work on their challenges. I am an easy going, emotionally intelligent, highly empathetic practitioner, with a good sense of humour. I am very passionate about assisting people to increase their resilience, positive wellbeing, and happiness, to create sustainable change. I have particular skills and experience that help me create comfortable, enjoyable, supportive connections for men who have concerns about receiving professional mental health support.
---
Acceptance and Commitment (ACT) Counsellors
Acceptance and Commitment Therapy
(ACT) is a type of psychotherapy that helps you accept the difficulties that come with life. ACT is a form of mindfulness based therapy, theorising that greater well-being can be attained by overcoming negative thoughts and feelings. Essentially, ACT looks at your character traits and behaviours to assist you in reducing avoidant coping styles. ACT also addresses your commitment to making changes, and what to do about it when you can't stick to your goals.
If you're looking for ACT therapy in Yea or for a Yea ACT counsellor these professionals provide acceptance and commitment therapy, ACT group therapy, ACT therapy, and acceptance commitment therapy. They include ACT therapists, ACT psychologists, ACT psychotherapists and ACT counsellors.