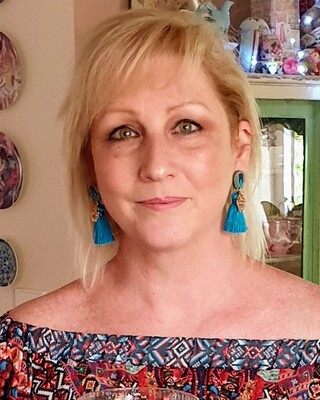 Michelle Elizabeth Urquhart
Art Therapy
is an interactive type of counselling, igniting all of your senses.
As an
Art
therapist/Counsellor I work in relation to your needs and goals, in a safe non-judgemental space. During a session, I will check in with you to see if there is anything you would like to share or express. I will share a little about myself to help begin the therapeutic relationship. There is no need to be nervous or worry about being artistic as this is not necessary at all. I can help you work through issues with the healing power of this truly magical therapy. All you need is an open mind and a little curiosity, the sessions are totally driven by you, which means you can participate in the therapy at any stage.
(03) 8203 5028
Office is near:
Mooroolbark,
VIC
3138
---
See more therapy options for
---
Art Therapy Counsellors
How does art therapy work?
The process of making art allows people to express themselves. Art-making can take many forms, such as painting, collage, or sculpting. The therapist asks questions that the work elicits, such as how the person felt while creating their piece, or if any memories surfaced that they can discuss. The therapist will then work with the patient to process their experience, understand themselves better, and work toward change.
Does art therapy help with trauma?
Art therapy
can be a valuable treatment option for those suffering from trauma. Traumatic experiences such as combat, rape, or childhood abuse can be so painful that articulating them can be too scary or painful; creating art allows people to express themselves without words, and tell their story in a different way. The physical nature of creating art can also help people feel rooted in the body, which may benefit those who feel disconnected from their body in the aftermath of trauma.
How long does art therapy last?
The duration of art therapy varies, but a common length for treatment is 10 to 15 weekly sessions. Some people may see improvement in just a few weeks, while others may choose to remain in therapy longer term. Patients should periodically discuss their goals with their therapist to make sure the two are aligned on process and progress.
What are the limitations of art therapy?
Art therapy is helpful for many people, but a limitation is that it doesn't have as robust an evidence base as other forms of therapy, such as cognitive behavioural therapy or acceptance and commitment therapy. The evidence on art therapy is mixed; some research demonstrates its benefits, while other research suggests that it has little impact on patients.