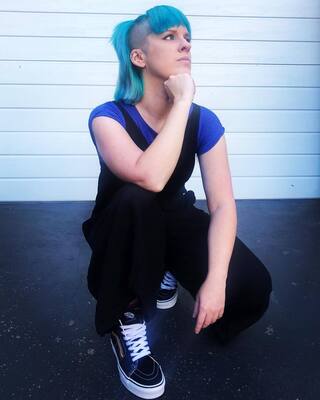 Creating Wellbeing Melbourne
Psychotherapist, MA, AThR
Verified
2 Endorsed
***PLEASE CONTACT ME VIA EMAIL*** Hi, I'm Rae (they/them) and I'm an Arts Therapist, Psychotherapist and Supervisor. I am Non-Binary and Neurodivergent with a lived experience of Chronic Illness. I am very passionate about Disability Rights, the LGBTQIA+ Community and Mental Health. I am also vegan and love animals. I have a pet cat named Mashu, who you might even meet in one of your sessions.
(03) 7302 2943
Glenroy,
VIC
3046
& Online
---
See more therapy options for Glenroy
---
Self Esteem Counsellors
When should a person seek therapy for low self-esteem?
When
self-esteem
problems begin to disrupt the healthy daily functioning of an individual, it may be a good time to look into therapy. If a person finds that they are not engaging with friends for fear of being judged, not completing work assignments because they don't think they're capable, or not finding
romantic love
because they don't feel they're worthy of it, a therapist may be able to help.
What are the signs of low self-esteem?
Low self-esteem is a common issue that can affect a person's mental and emotional well-being. Some common signs of low self-esteem include
negative self-talk
, perfectionism, social anxiety, difficulty making decisions, an inability to set boundaries, people-pleasing, and others. A lack of belief in oneself or one's abilities and a feeling of not being worthy or deserving underlie most of these characteristics.
What causes low self-esteem?
Feelings of low self-worth can begin in childhood or adulthood. Being raised by a highly critical parent or growing up feeling constant disapproval can stay with a person well into adulthood. Specific issues in adulthood may also be a cause of low self-esteem. An unhappy relationship, a dysfunctional work or school experience can impact a person's feelings of self-worth.
How can therapy improve self-esteem?
Therapists can help identify negative thought patterns that keep the client stuck in a loop of destructive self-talk and develop coping skills to change the voice in their head. A therapist can help with goal-setting, so that clients are better able to stay on task and build confidence from successfully completing work they're proud of. Coaching a client on how to better communicate can improve relationships. These skills can result in someone with low self-esteem feeling empowered and living with less fear.