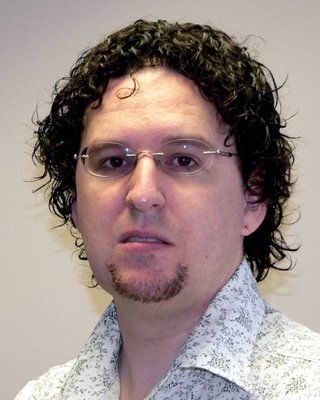 Tim Rose
With over 20 years' experience in the people helping field, including workplace critical incident; employee assistance program (EAP); 12-step recovery; peer education and support; and group facilitation. Tim is a caring and empathetic counsellor who journeys with people as they learn about themselves. Tim understands the many challenges life can bring and has significant lived experience over a range of issues including physiological trauma; depression; men's issues; relationships; miscarriage and infant loss; sexuality; and childhood sexual abuse. Tim works with clients to help them identify and move toward their preferred life.
(03) 9069 9627
Office is near:
Croydon,
VIC
3136
& Online
Waitlist for new clients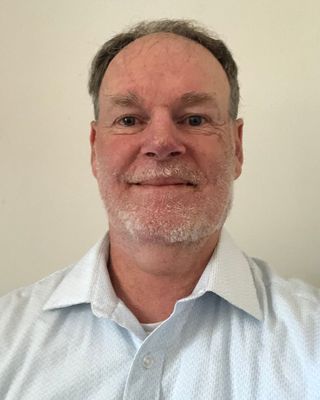 Greg Troup
Psychologist, MPsych, PsyBA - Clin. Psych
Verified
I am a registered clinical psychologist with over 30 years of experience. I have a special interest in chronic health conditions, including chronic pain. I have a strong interest in clinical hypnosis, as well as CBT, ACT and Schema therapy. A warm, non-judgmental approach is the key to helping my clients talk about life challenges and come to a helpful course of action. Currently seeing clients via Telehealth and in person
(03) 8203 5667
Croydon,
VIC
3136
& Online
Waitlist for new clients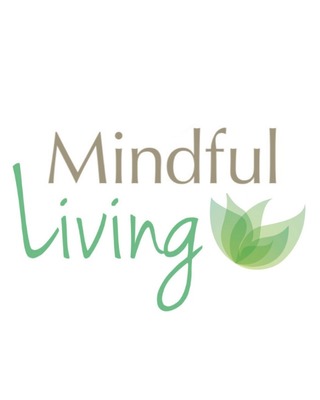 Mindful Living Counselling and Psychology
Counsellor, AMHSW
Verified
If you are experiencing PTSD, anxiety or other negative effects of difficult life events, we are here to help! Mindful Living is a psychology and counselling practice located in Croydon, Victoria. We have a special focus on the treatment of PTSD, trauma and anxiety, with a particular interest in EMDR Therapy. EMDR is a powerful, evidence-based method of trauma treatment that is endorsed by the World Health Organisation and Medicare Australia.
(03) 6146 3217
Croydon,
VIC
3136
& Online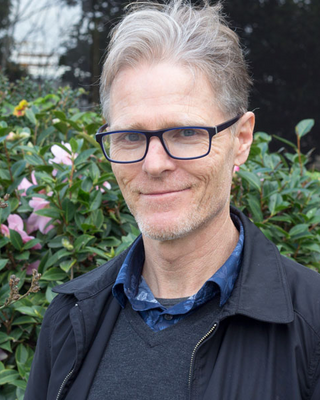 Gregory Buck
Psychologist, MPsych, PsyBA - Clin. Psych
Verified
Greg is a versatile psychologist. He can offer treatment for discrete and complex clinical concerns or long-term psychotherapy targeting a range of life-stage issues or inner struggles. His practice is influenced by modern cognitive and behavioural approaches (particularly Acceptance & Commitment Therapy) and integrative approaches namely Schema therapy. He draws widely from the insights of other traditions including humanistic, psychodynamic and existential.
(03) 8203 5411
Croydon,
VIC
3136
& Online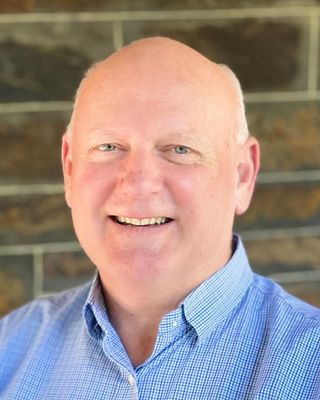 Michael Peyton
Psychologist, MSc, PsyBA General
Verified
We provide counselling and psychotherapy for individuals and couples, delivered by registered psychologists. We can help if you are experiencing: depression; anxiety; excessive stress; loss or grief; problems with conflict; distressing relationships; addictive behaviours; chronic pain; or traumatic memories. We aim to assist our clients not just to recover from mental health difficulties, but to also experience: greater self-acceptance; enhanced well-being; more satisfying relationships; and a more meaningful life.
(03) 9068 5213
Croydon,
VIC
3136
& Online
Felix & Sage Psychology
Psychologist, MPsych, MAPS
Verified
Felix & Sage Psychology is a private practice located in Ringwood, Victoria. Our team of 12 clinicians provide tailored, accessible and affordable mental health care solutions to our clientele, by incorporating various evidence based therapeutic approaches to address their emotional and behavioral needs. Additionally, we are also open until 8pm some weeknights and some Saturdays to ensure we remain accessible to those working 9-5 jobs.
(03) 8595 5009
Office is near:
Croydon,
VIC
3136
& Online
Sivakahmy Thilagarajan
Counsellor, ACA-L2
Verified
For any individual attending counselling, it can be quite a vulnerable and challenging experience. My aim is to ensure that you feel comfortable and safe from the beginning and to demonstrate that in sessions there is no judgement nor negativity, but rather a collaborative approach towards the goals you want. This may include improving mood, self-esteem, motivation, coping styles or gaining understanding and awareness of your own mental health. Counselling for me is about unconditional support to ensure we are actively discussing aspects of your life that may be impacting you, with therapy tailored specifically to you.
(03) 8203 5013
Office is near:
Croydon,
VIC
3136
& Online
Eucalyptus Psychology
Psychologist, PhD, MAPS
Verified
Eucalyptus Psychology was founded by our director and principal clinical psychologist, Dr Matthew Blake. Our practice has been serving the outer east of Melbourne for over 7 years. We are committed to providing mental health support with the warmth and respect that we all deserve. We take a holistic, flexible, and practical approach to therapy, focusing on biological, psychological, and social factors known to affect mental health. We aim to provide a respectful, safe, and collaborative therapeutic environment, with interventions tailored to each individual.
(02) 4810 0642
Office is near:
Croydon,
VIC
3136
& Online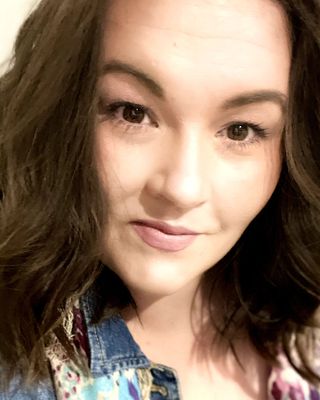 Emma Millard
Psychologist, PsyBA General
Verified
Are you done with the past weighing you down? OR Maybe it's the stresses and worry of tomorrow? OR Are you curious to learn more about yourself and grow? Then let me support the part of you that needs to be seen and heard, and most likely prioritised. Now is the time to become the person that takes control and ownership of their emotions, relationships, boundaries and life.
(03) 8771 4404
Office is near:
Croydon,
VIC
3136
& Online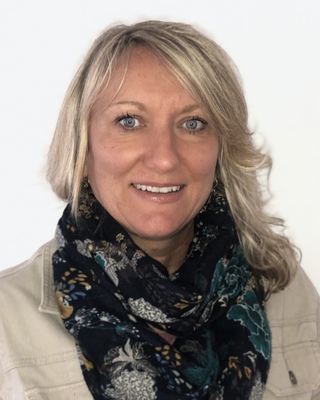 Karen Fisher
Psychologist, MPsych, PsyBA General
Verified
My name is Karen, I decided to pursue a career in psychology due to a strong interest in human behaviour and helping individuals improve their mental health and wellbeing. I have always been fascinated with the connection between mind and body, and how our emotional state effects our physical wellbeing.
(03) 9068 6210
Office is near:
Croydon,
VIC
3136
& Online
Caroline Winzenried
Counsellor, MA, PACFA
Verified
If you're struggling with shame, anxiety, or existential concerns related to your religious background (whether you have left your religious community or are still happily a part of it), I'm here to help you move forward. Religion plays a huge role shaping our understanding of ourselves, our values, and the world around us. It can be a daunting but incredibly rewarding journey to open these ideas up for examination. My goal is to provide you with a safe, supportive space to explore, deconstruct, and create new understandings that feel true to who you are.
(03) 8203 5069
Office is near:
Croydon,
VIC
3136
& Online
Waitlist for new clients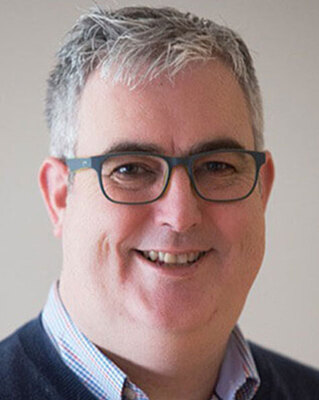 (03) 6144 6129
Office is near:
Croydon,
VIC
3136
& Online
Waitlist for new clients
---
See more therapy options for
---
Men's Issues Counsellors
Is therapy for men different than it is for women?
Therapeutic treatments and types are the same for men as they are for women, with the same protocols followed and the same strategies employed. Discussing one's feelings and emotions is an integral part of most therapies, and some men find doing so more challenging. Therapists can help clients through the process; some specialize in treating men for this reason.
How do you encourage a man to go to therapy?
It's helpful to express your concern and love for the person while framing therapy as a tool for improving their life. Offering specific examples of how an individual's behavior affected either himself or others should be done with compassion and with empathy. It may be useful to devise a game plan—breaking the process down into parts, such as finding a therapist, making appointments, and looking into insurance coverage.
How can men prepare for therapy?
Men can prepare for therapy by approaching the process with an open mind, being willing to talk about their challenges, and giving treatment the time to work. Before a session, an individual may want to reflect on how they've felt since the last session and what's happened in their lives. It can be useful for men who struggle to recall their emotional states to write down notes between sessions about their response to a given event or how they were feeling at a particular time.
What should men know about the process of therapy?
One of the most common reasons men don't seek therapy is the notion that there's something wrong with them if they do. Men should know that just because they're seeking therapy doesn't mean they're mentally ill or damaged in some way. In the same way people work on their bodies through exercise or a craft through practice, therapy can be a way to improve the mental and emotional skills needed to be productive and effective partners, employees, and people in all realms of life.