Caroline Winzenried
Counsellor, MA, PACFA
Verified
My work is trauma-informed and proudly
LGBT
-friendly.
If you're struggling with shame, anxiety, or existential concerns related to your religious background (whether you have left your religious community or are still happily a part of it), I'm here to help you move forward. Religion plays a huge role shaping our understanding of ourselves, our values, and the world around us. It can be a daunting but incredibly rewarding journey to open these ideas up for examination. My goal is to provide you with a safe, supportive space to explore, deconstruct, and create new understandings that feel true to who you are.
(03) 8203 5069
Office is near:
Croydon,
VIC
3136
& Online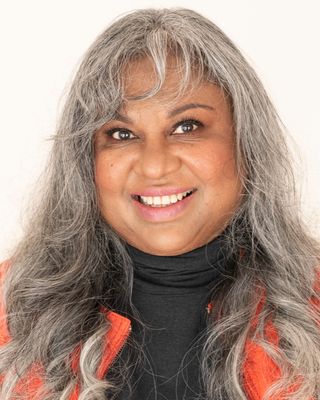 Life After IVF
Counsellor, PACFA
Verified
Grief of involuntary childlessness (including hidden grief) with many communities - heterosexual men & women, Culturally & Linguistically Diverse communities (CALD), and in the
LGBTQIA
+ community.
Life After IVF was founded to provide a safe space for all who have disembarked the fertility treatment roller coaster. While my focus is predominantly on working with involuntary childless people, I also work with people who may have ended fertility treatment with a baby but may be experiencing grief, relationship issues, or may just need a safe space to debrief about their journey and discover what's next.
(03) 8771 4901
Croydon,
VIC
3136
& Online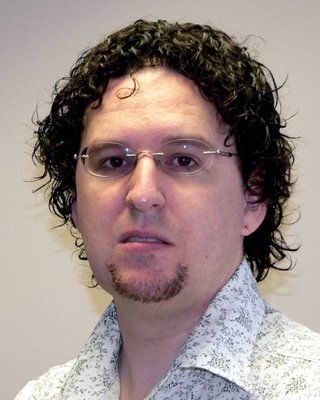 Tim Rose
With over 20 years' experience in the people helping field, including workplace critical incident; employee assistance program (EAP); 12-step recovery; peer education and support; and group facilitation. Tim is a caring and empathetic counsellor who journeys with people as they learn about themselves. Tim understands the many challenges life can bring and has significant lived experience over a range of issues including physiological trauma; depression; men's issues; relationships; miscarriage and infant loss; sexuality; and childhood sexual abuse. Tim works with clients to help them identify and move toward their preferred life.
(03) 9069 9627
Office is near:
Croydon,
VIC
3136
& Online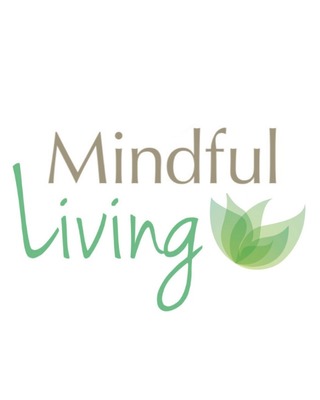 Mindful Living Counselling and Psychology
Counsellor, AMHSW
Verified
If you are experiencing PTSD, anxiety or other negative effects of difficult life events, we are here to help! Mindful Living is a psychology and counselling practice located in Croydon, Victoria. We have a special focus on the treatment of PTSD, trauma and anxiety, with a particular interest in EMDR Therapy. EMDR is a powerful, evidence-based method of trauma treatment that is endorsed by the World Health Organisation and Medicare Australia.
(03) 6146 3217
Croydon,
VIC
3136
& Online
Rebekah Jones
Counsellor, ACA-L2
Verified
I am a qualified counsellor with a passion for working with couples, relationships, families, adolescents and individuals. My expertise areas are dugs and alcohol, trauma, ADHD and general depression and anxiety disorders. I have worked in the social services for some time with Anglicare, VincentCare, Peninsula Health and currently work part time with EACH as both one on one counsellor and group facilitator.
(03) 8771 4472
Croydon,
VIC
3136
& Online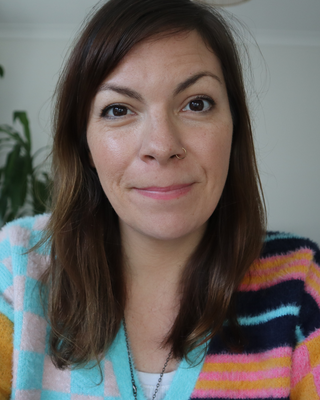 Paper Crane Of Hope - Counselling for Introverts
Counsellor, ACA-L1
Verified
Do you sometimes struggle to be understood? As an introvert, INFJ, empath or neurodivergent, you might struggle to feel like you fit in. It can be especially hard when you constantly feel like your energy levels are being drained! You are probably someone who everyone leans on for help and support, yet you yourself don't have anyone to talk to who gets you and hears what you are saying. When you've gone through your own issues- it's important that you have a place to feel heard. What if I was to tell you that I could help? For you to heal from your past, find joy in the now, and to have the courage to dream big dreams for your life.
(07) 5224 2058
Croydon,
VIC
3136
& Online
Felix & Sage Psychology
Psychologist, MPsych, MAPS
Verified
Felix & Sage Psychology is a private practice located in Ringwood, Victoria. Our team of 12 clinicians provide tailored, accessible and affordable mental health care solutions to our clientele, by incorporating various evidence based therapeutic approaches to address their emotional and behavioral needs. Additionally, we are also open until 8pm some weeknights and some Saturdays to ensure we remain accessible to those working 9-5 jobs.
(03) 8595 5009
Office is near:
Croydon,
VIC
3136
& Online
Sivakahmy Thilagarajan
Counsellor, ACA-L2
Verified
For any individual attending counselling, it can be quite a vulnerable and challenging experience. My aim is to ensure that you feel comfortable and safe from the beginning and to demonstrate that in sessions there is no judgement nor negativity, but rather a collaborative approach towards the goals you want. This may include improving mood, self-esteem, motivation, coping styles or gaining understanding and awareness of your own mental health. Counselling for me is about unconditional support to ensure we are actively discussing aspects of your life that may be impacting you, with therapy tailored specifically to you.
(03) 8203 5013
Office is near:
Croydon,
VIC
3136
& Online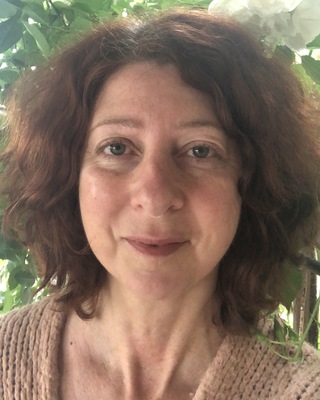 Viviane Golan
Psychotherapist, PhD, AASW
Verified
Viviane has over twenty five years experience working with individuals, couples and families in ways that support growth, clarity, transformation and wholeness. Using a wide range of therapeutic modalities, Viviane provides a safe and compassionate environment where clients have the opportunity to explore themselves and their lives in ever deepening and enriching ways.
(08) 9126 9057
Office is near:
Croydon,
VIC
3136
& Online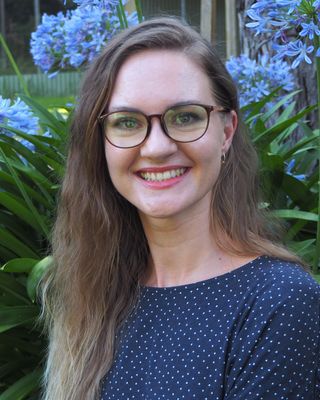 PS Counselling Services
Counsellor, ACA-L1
Verified
Hello! I am Paulina. As an integrative counsellor, I am passionate about helping individuals overcome a variety of psychological and emotional issues. My background in humanities and psychology, as well as my experience of living in multiple countries, has given me a unique perspective on the importance of addressing not only the mind but also the body and lifestyle habits in the healing process. My goal is to create a safe and non-judgmental space where clients can explore their feelings, thoughts, and behaviours, and work towards achieving a greater sense of self-awareness and well-being.
(03) 8203 5825
Office is near:
Croydon,
VIC
3136
& Online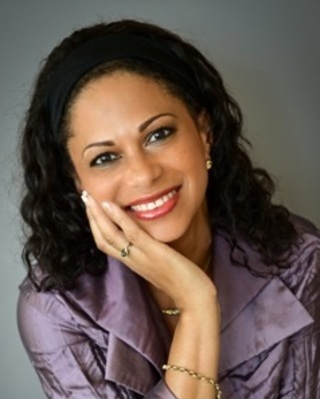 Jerty Richardson
Psychologist, PsyBA General
Verified
At Ultimate Success and Wellbeing Psychology, I deliver a range of services for children, adolescents, adults, couples, families and groups. These include anxiety, depression, psychiatric disorders, adjustment disorders, grief and loss, trauma, interpersonal conflicts, mediation, domestic violence Issues, critical incident stress management debriefing and anger and behaviour management. I have been registered as a psychologist for over 15 years and have held a variety of roles including managing a counselling and youth team as well as several mental health teams.
(03) 9864 1892
Office is near:
Croydon,
VIC
3136
& Online
Life After IVF
Mindful Living Counselling and Psychology
Paper Crane Of Hope - Counselling for Introverts
12 Points Psychology
Not accepting new clients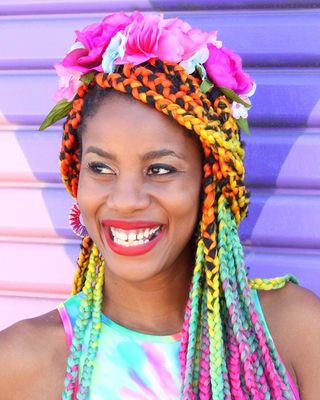 Chenai Mupotsa-Russell
Psychotherapist, MA, AThR
Verified
Chenai is the Founder and Co-Director of Rainbow Muse Clinic which offers art therapy, psychology, play therapy and yoga in an inclusive environment that celebrates diversity. Chenai is also founder of Tandara Pa Rainbow a not-for-profit initiative, born from Rainbow Muse Clinic. It is a community-focused space for creativity, connection, culture and collective care. TPR gives us another way to work with people, with a focus on minoritised and intersectional identities.
(03) 8413 7324
Office is near:
Croydon,
VIC
3136
Not accepting new clients
---
See more therapy options for
---
LGBTQ+ Counsellors
Do LGBTQ-affirmative therapists receive special training?
Yes. Many therapists who practice LGBTQ-affirmative therapy have completed specialised training, either during their degree programme or as continuing education, to learn the core principles of affirmative therapy and how to best support their LGBTQ clients; some have received certifications in LGBTQ-affirmative therapy. Prospective clients should inquire as to a clinician's background and training to ensure a good fit.
Why might I want to see an LGBTQ-affirming or LGBTQ-friendly therapist?
Queer and gender-non-conforming individuals frequently experience bias and marginalisation in day-to-day life. Working with a therapist who understands these unique challenges, as well as accepts and affirms their identity, can help LGBTQ clients feel safe and supported during therapy—allowing them to better navigate their relationships, mental health, and anything else that they wish to explore during therapy. It is important to note that many therapists can be effective in their work with LGBTQ+ individuals, even in the absence of specific training or background knowledge. The most important component in therapy is the alliance between therapist and client, and this alliance can exist between individuals with very different backgrounds.
How can I find an LGBTQ-friendly therapist?
You may wish to inquire about a therapist's expertise with your specific challenges or concerns—depression, for example, or relationship strife—as well as their past experiences treating LGBTQ+ clients. Prospective clients may also ask whether a therapist has obtained additional training and/or certification in LGBTQ-affirmative techniques.
How can I inquire about a therapist's experience with LGBTQ issues?
Prospective clients should feel empowered to directly ask therapists whether they have received training or been certified in LGBTQ-affirming therapy; competent therapists will be happy to explain their educational background and preferred approach(es) to help a client find the best match for them. Clients may also wish to ask how a therapist has treated clients with their particular challenges in the past and what they expect treatment to look like.
Are all the therapists listed in the LGBTQ directory themselves members of the LGBTQ community?
While therapists may choose to disclose their sexual orientation or gender identity in their profiles, the LGBTQ directory features not only those who have shared this information but also those who assert specialised training or experience in providing support to queer individuals, couples or families.