Not accepting new clients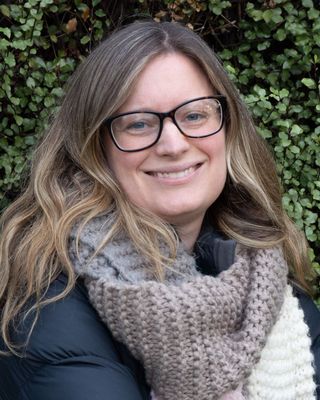 Lisa Ritchie
Psychologist, PsyBA General
Verified
1 Endorsed
If you are experiencing stress, grief,
anxiety
or difficulty adapting to changed circumstances in your life, please reach out for an initial chat where Lisa will be able to provide more information about how she works and assess therapeutic "fit".
Lisa is a Counselling Psychologist who is warm, approachable and has worked with people facing all kinds of difficulties. Lisa enjoys assisting people to close the gap between where they are now and the life they really want. This may involve fostering self-compassion, dismantling a sneaky inner critic or exploring long-held family patterns contributing to people-pleasing and self sacrifice. Lisa assists people who are feeling 'blah' and 'meh' to move towards fulfilled and thriving. This occurs through reconnection to self, sometimes after years of conditioning and "shoulds" from others and society.
Not accepting new clients
Rowena Harris Counselling
Counsellor, MA, ACA-L2
Verified
Rowena is a dedicated, caring Generalist Counsellor and Hypnotherapist with personal experience with ADHD and years of experience with adults and children.ie such as past and present issues of
anxiety
and depression, trauma, emotional, physical abuse and behavioural issues. She is a member of the Australian Counselling Association (ACA) and provides a safe environment and space for her clients for open discussions and offers face-to-face and Online (Zoom) sessions. Rowena is bound by the Ethical & Moral Guidelines set through the ACA when it comes to client confidentiality always with the best interest of clients in her care.
(03) 8203 5039
Croydon South,
VIC
3136
& Online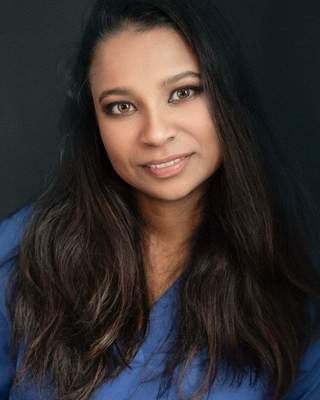 Rashika Gomez
Psychologist, PhD, PsyBA - Clin. Psych
Verified
Rashika works with patients of all ages (including children and the elderly) and a wide range of presentations including,
anxiety
and
panic
disorders, depression, stress, bereavement, trauma, and PTSD.
Dr Rashika Gomez is a Clinical Psychologist and has been working in private practice since 2010. She is experienced in working across a diversity of patient demographics and needs. She has previously worked at the University of Melbourne, the Royal Children's Hospital, the Monash Medical Centre, and Foundation House.
(03) 8413 7375
Office is near:
Croydon South,
VIC
3136
& Online
Doongalla Counselling
Counsellor, PACFA
Verified
Working from a trauma-informed basis, Kate prioritises a safe, confidential and empathic therapy space. It is in such an environment that a collaborative therapeutic relationship may be developed to facilitate client goals. These goals may consist of developing emotional regulation, recovering from childhood trauma, establishing communication skills, enhancing self-care practices or any other number of goals. Individuals may engage with short-term counselling or longer therapeutic work to address issues such as depression,
anxiety
, grief and loss, trauma, self-esteem issues, relationship conflict and personal development.
(03) 8777 0432
Croydon South,
VIC
3136
& Online
TK Psychotherapy
Psychologist, PsyBA General
Verified
how depression and
anxiety
are maintained and interpersonal conflict exacerbated.
Tamra is a psychologist who commenced her career working as a holistic practitioner. She completed a Master of Science in Cross-Cultural Psychology while living in the United Kingdom for 10 years. On her return to Melbourne in 2009 she completed a Masters of Counselling Psychology. Tamra then began working in Custodial and Correctional services, initially facilitating Drug and Alcohol programs in private prisons. She continues to work as a Forensic Clinician part time. Alongside this work she has provided services to clients in the private practice setting for over a decade.
(03) 8400 0774
Croydon South,
VIC
3136
& Online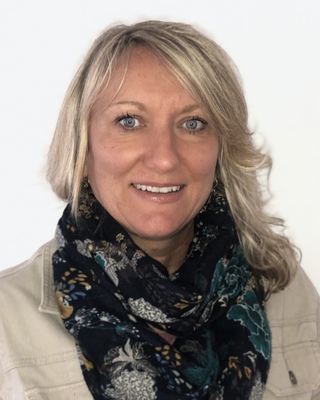 Karen Fisher
Psychologist, MPsych, PsyBA General
Verified
My name is Karen, I decided to pursue a career in psychology due to a strong interest in human behaviour and helping individuals improve their mental health and wellbeing. I have always been fascinated with the connection between mind and body, and how our emotional state effects our physical wellbeing.
(03) 9068 6210
Croydon South,
VIC
3136
& Online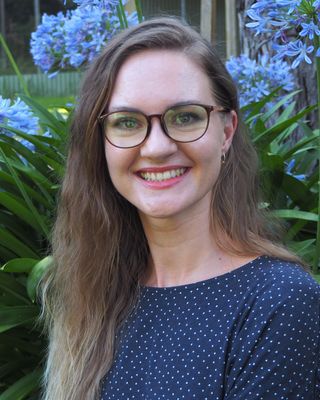 PS Counselling Services
Counsellor, ACA-L1
Verified
Hello! I am Paulina. As an integrative counsellor, I am passionate about helping individuals overcome a variety of psychological and emotional issues. My background in humanities and psychology, as well as my experience of living in multiple countries, has given me a unique perspective on the importance of addressing not only the mind but also the body and lifestyle habits in the healing process. My goal is to create a safe and non-judgmental space where clients can explore their feelings, thoughts, and behaviours, and work towards achieving a greater sense of self-awareness and well-being.
(03) 8203 5825
Croydon South,
VIC
3136
& Online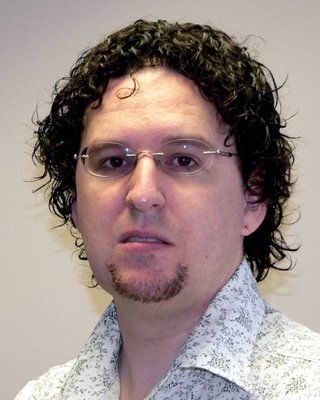 Tim Rose
With over 20 years' experience in the people helping field, including workplace critical incident; employee assistance program (EAP); 12-step recovery; peer education and support; and group facilitation. Tim is a caring and empathetic counsellor who journeys with people as they learn about themselves. Tim understands the many challenges life can bring and has significant lived experience over a range of issues including physiological trauma; depression; men's issues; relationships; miscarriage and infant loss; sexuality; and childhood sexual abuse. Tim works with clients to help them identify and move toward their preferred life.
(03) 9069 9627
Croydon South,
VIC
3136
& Online
---
See more therapy options for Croydon South
---
Anxiety Counsellors
What are the most common treatments for anxiety?
Talk therapy, particularly cognitive behavioural therapy, is the most common treatment for
anxiety
. Studies have shown it is equally effective as medication. Other popular forms of therapy are popular, depending on a patient's experience. Exposure therapy, for instance, can be useful for people dealing with fears and phobias, or who have experienced traumatic events. Dialectical Behavioural Therapy may be useful for patients who need help with emotion regulation. Anxiolytic medications, like benzodiazepines, can also help with calming a person enough to focus on the skills they've learned, and physical exercise has been shown to help symptoms of anxiety across the board.
How long does therapy for anxiety take to work?
The amount of time needed to alleviate symptoms depends on the severity of a person's condition. Some therapies may take 5-20 weekly sessions to show results. Anti-depressant medications typically take two to four weeks before a benefit is felt. Anti-anxiety medications are felt typically within 20-30 minutes. Medications are best used to offer a patient a better headspace in which to work on techniques learned in therapy. Exercise, improved sleep habits, and meditation are effective, but takes weeks or months to show results.
When should I seek treatment for anxiety?
Everyone feels anxious at times, but when anxiety causes disruption to your daily life, it may be time to seek help. Such disruption can be mental, physical, or both: having fear dominate your thoughts, avoiding situations or objects that bring on feelings of anxiety, or experiencing shortness of breath, sweating, dizziness, or
panic attacks
. When these symptoms are recurrent and distressing, it may be time to talk to someone.
How effective is treatment for anxiety?
Treatment for anxiety has been shown to be moderately to highly effective, according to a large body of psychology studies and analyses. For some people, treatment using CBT or exposure therapy alone is effective. Others respond best to a combination of medication and therapy.