Counselling in Croydon South, VIC
Not accepting new clients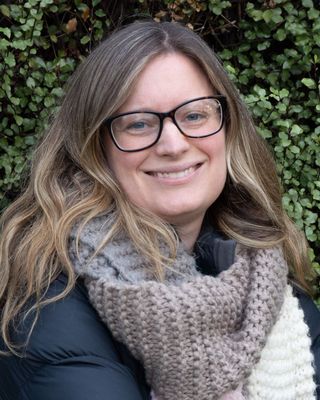 Lisa Ritchie
Psychologist, PsyBA General
Verified
1 Endorsed
Lisa is a Counselling Psychologist who is warm, approachable and has worked with people facing all kinds of difficulties. Lisa enjoys assisting people to close the gap between where they are now and the life they really want. This may involve fostering self-compassion, dismantling a sneaky inner critic or exploring long-held family patterns contributing to people-pleasing and self sacrifice. Lisa assists people who are feeling 'blah' and 'meh' to move towards fulfilled and thriving. This occurs through reconnection to self, sometimes after years of conditioning and "shoulds" from others and society.
Not accepting new clients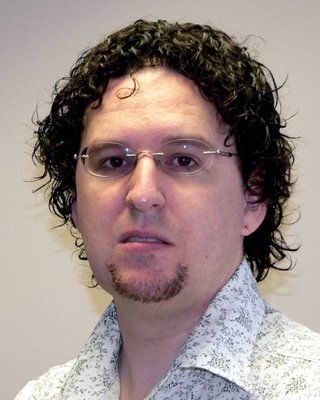 Tim Rose
With over 20 years' experience in the people helping field, including workplace critical incident; employee assistance program (EAP); 12-step recovery; peer education and support; and group facilitation. Tim is a caring and empathetic counsellor who journeys with people as they learn about themselves. Tim understands the many challenges life can bring and has significant lived experience over a range of issues including physiological trauma; depression; men's issues; relationships; miscarriage and infant loss; sexuality; and childhood sexual abuse. Tim works with clients to help them identify and move toward their preferred life.
(03) 9069 9627
Croydon South,
VIC
3136
& Online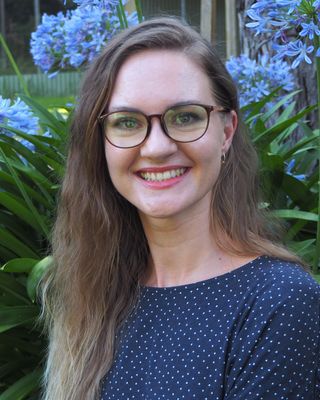 PS Counselling Services
Counsellor, ACA-L1
Verified
Hello! I am Paulina. As an integrative counsellor, I am passionate about helping individuals overcome a variety of psychological and emotional issues. My background in humanities and psychology, as well as my experience of living in multiple countries, has given me a unique perspective on the importance of addressing not only the mind but also the body and lifestyle habits in the healing process. My goal is to create a safe and non-judgmental space where clients can explore their feelings, thoughts, and behaviours, and work towards achieving a greater sense of self-awareness and well-being.
(03) 8203 5825
Croydon South,
VIC
3136
& Online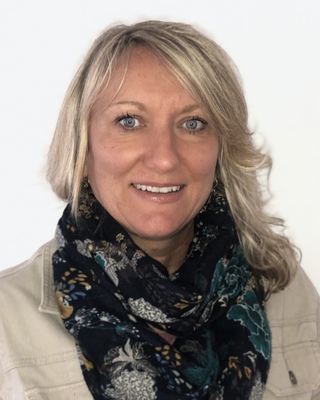 Karen Fisher
Psychologist, MPsych, PsyBA General
Verified
My name is Karen, I decided to pursue a career in psychology due to a strong interest in human behaviour and helping individuals improve their mental health and wellbeing. I have always been fascinated with the connection between mind and body, and how our emotional state effects our physical wellbeing.
(03) 9068 6210
Croydon South,
VIC
3136
& Online
Doongalla Counselling
Counsellor, PACFA
Verified
Working from a trauma-informed basis, Kate prioritises a safe, confidential and empathic therapy space. It is in such an environment that a collaborative therapeutic relationship may be developed to facilitate client goals. These goals may consist of developing emotional regulation, recovering from childhood trauma, establishing communication skills, enhancing self-care practices or any other number of goals. Individuals may engage with short-term counselling or longer therapeutic work to address issues such as depression, anxiety, grief and loss, trauma, self-esteem issues, relationship conflict and personal development.
(03) 8777 0432
Croydon South,
VIC
3136
& Online
TK Psychotherapy
Psychologist, PsyBA General
Verified
Tamra is a psychologist who commenced her career working as a holistic practitioner. She completed a Master of Science in Cross-Cultural Psychology while living in the United Kingdom for 10 years. On her return to Melbourne in 2009 she completed a Masters of Counselling Psychology. Tamra then began working in Custodial and Correctional services, initially facilitating Drug and Alcohol programs in private prisons. She continues to work as a Forensic Clinician part time. Alongside this work she has provided services to clients in the private practice setting for over a decade.
(03) 8400 0774
Croydon South,
VIC
3136
& Online
Rowena Harris Counselling
Counsellor, MA, ACA-L2
Verified
Rowena is a dedicated, caring Generalist Counsellor and Hypnotherapist with personal experience with ADHD and years of experience with adults and children.ie such as past and present issues of anxiety and depression, trauma, emotional, physical abuse and behavioural issues. She is a member of the Australian Counselling Association (ACA) and provides a safe environment and space for her clients for open discussions and offers face-to-face and Online (Zoom) sessions. Rowena is bound by the Ethical & Moral Guidelines set through the ACA when it comes to client confidentiality always with the best interest of clients in her care.
(03) 8203 5039
Croydon South,
VIC
3136
& Online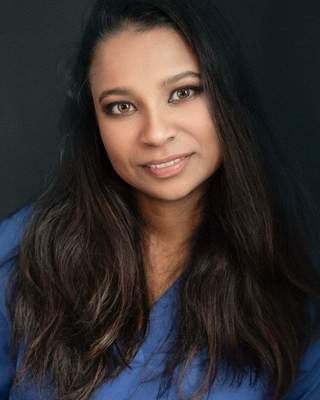 Rashika Gomez
Psychologist, PhD, PsyBA - Clin. Psych
Verified
Dr Rashika Gomez is a Clinical Psychologist and has been working in private practice since 2010. She is experienced in working across a diversity of patient demographics and needs. She has previously worked at the University of Melbourne, the Royal Children's Hospital, the Monash Medical Centre, and Foundation House.
(03) 8413 7375
Office is near:
Croydon South,
VIC
3136
& Online
---
See more therapy options for Croydon South
---
What type of mental health professional is right for me?
How can I find a therapist in Croydon South?
Search for nearby therapists or counselors by inputting your city, town, or suburb; or postcode; or a provider's name into the search bar. From there, you can filter providers by the issues they treat, cost, insurance, gender, and other factors to find providers who are well-suited to your needs. To navigate between locations within the same country, enter a new city or postcode into the search bar.
Learn more about
how to find a therapist
.
---
Is online therapy a good option?
Therapy conducted
online
or over the phone can be just as effective as in-person therapy, as long as there is a strong alliance between the client and the therapist. To find a therapist who provides telehealth services to clients in your area, click "Online Therapy" on the directory homepage and search by your city or town or your postcode.
What's the difference between a psychologist, a therapist, and a counselor?
Therapists, psychologists, and counselors are all licensed mental health professionals. In many countries, psychologists have earned a doctoral degree. The terms "therapist" and "counsellor" are used somewhat interchangeably, but generally therapists offer longer-term, mental health care, while counsellors offer shorter-term care that may focus on one domain, such as marriage, career, or academic challenges.
---
What type of therapist is right for me?
Clients should consider factors such as insurance coverage and their primary reason(s) for seeking therapy to determine the type of professional best suited to their needs. Someone struggling with mental health challenges such as depression or anxiety, for example, may wish to seek out a clinical psychologist, psychologist or therapist, while someone navigating career obstacles or marital upheaval may benefit from seeing a counsellor who can offer short-term, targeted support.
Is everyone in the Psychology Today Therapy Directory a licensed therapist?
The Psychology Today directory lists providers who offer legitimate mental health services to the public, including psychologists, psychiatrists, social workers, and counsellors. Many have been licensed by the country or state where they practice; providers whose license or primary credential has been verified by Psychology Today are signified by a "Verified" symbol. Some clinicians or organizations provide services for which their state or country does not offer licenses, such as pastoral counseling. They may be selectively included without the "Verified" seal.
What type of therapy is right for me?
The
type of therapy
best suited to a particular individual depends on several factors, including their primary reason for seeking therapy, their preferred timeline (some therapy types last for a set number of sessions, while others are open-ended), and their personality and preferences—some may prefer a more structured approach. For many individuals, multiple types of therapy could provide a good fit.
---
Is online therapy cheaper than in-person therapy?
Many therapists charge the same amount for online therapy as they do for in-person therapy—though clients may still find this cost-effective if it cuts down on their transportation costs. Health insurance plans often offer equivalent coverage for online and in-person therapy; indeed, in many places, they are legally required to do so. Text-based or on-demand therapy apps may be cheaper than traditional one-on-one psychotherapy; however, the practice may be less effective and is not likely to be covered by insurance.